BT Internet filter gives parents option to block 'gay and lesbian lifestyle' content
The 'sex education' blocking category also prevents access to information on abortion, pregnancy, STIs and contraception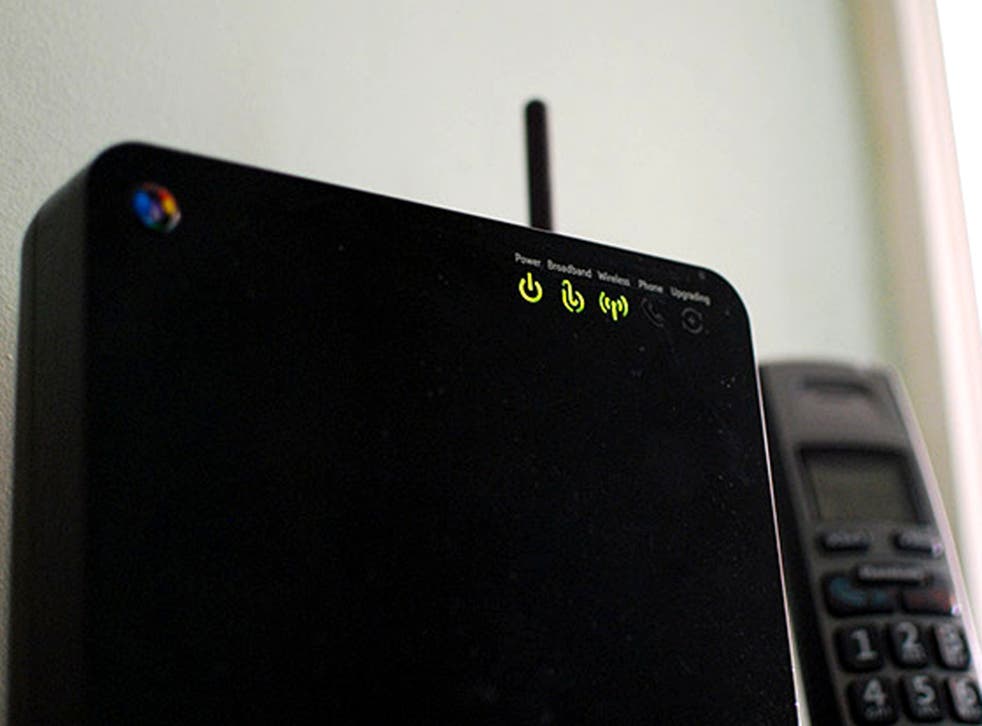 BT's Internet filter provides parents with the option of blocking access to 'gay and lesbian lifestyle' content, as well as information on abortion, STIs and contraception.
The revelation comes as the communication giant has already come under fire this week following a BBC investigation which revealed that the default option on the firm's new filter blocked a number of sex education and domestic violence victim support sites.
However, as well as education and helpline sites falling victim to over-blocking by the new system, BT also lists sex education as a filter category, meaning that homeowners can actively prevent a wide range of sites that could provide "vital support" to young people from being accessed.
"The Internet is a vital gateway for many young people, especially lesbian, gay and bisexual young people," Ruth Hunt, Deputy Chief Executive of LGB rights charity Stonewall told The Independent.
"Anything that prevents them from accessing vital support poses a threat to their wellbeing. We hope organisations like BT will make every effort to ensure that everyone can access much needed information."
In response to questioning as to why gay and lesbian lifestyle content was blocked, the company said it was in fact "an accidental mis-description of the way our parental controls operate".
BT have now amended the description on its customer help website, replacing the reference to gay and lesbian lifestyle with the words 'sexual orientation'. The sex education blocking category remains.
"Some parents of very young children may wish to block sex education material. One of our optional filters does just that," a BT spokesperson told The Independent.
"It does not discriminate between heterosexual and LGBT content. We apologise for any confusion that has been caused. We shall revise the way we describe the optional sex education filters available for parents of very young children. The filters in question are not turned on by default, but are activated only if chosen by parents."
BT launched its new filter, designed to provide extra protection to children online earlier this week. Under the new system all new customers will be required to choose a filter level, or to opt out.
Current users will be contacted in 2014 and asked to decide whether or not they want to set up the new service.
The move follows extensive pressure from the Government on the country's big four Internet service providers - BT, Virgin, Sky and TalkTalk - to implement a 'default on' filter policy.
Sky launched its parental filter last month, Virgin is currently piloting a system that will be rolled out in 2014 and TalkTalk has had a filter, lauded by David Cameron, in place since 2011.
BT's filter has 17 blocking categories which cover topics including drugs, gambling, games, social networking, self harm and fashion.
Register for free to continue reading
Registration is a free and easy way to support our truly independent journalism
By registering, you will also enjoy limited access to Premium articles, exclusive newsletters, commenting, and virtual events with our leading journalists
Already have an account? sign in
Register for free to continue reading
Registration is a free and easy way to support our truly independent journalism
By registering, you will also enjoy limited access to Premium articles, exclusive newsletters, commenting, and virtual events with our leading journalists
Already have an account? sign in
Join our new commenting forum
Join thought-provoking conversations, follow other Independent readers and see their replies