Budweiser to kick off FA Cup on Facebook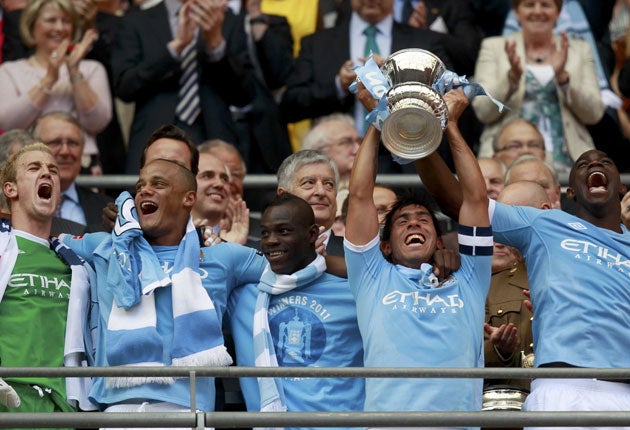 Budweiser is to celebrate its sponsorship of the FA Cup this week by screening the first live football match on Facebook.
The match to make sporting history will be the qualifying clash between Ascot United and Wembley FC this Friday night. Budweiser has not ruled out screening more games during the tournament.
The company secured a three-year sponsorship deal of the FA Cup with the UK's Football Association in June, replacing E.On. The contract is worth about £24m.
To celebrate the move it has built an application which will allow viewers over 18 to watch on Facebook as this year's tournament kicks off.
Facebook has more than 700 million users around the world, but Budweiser is predicting only about 100,000 viewers for a match at a stadium whose capacity is a mere 1,150.
The beer company is confident that its experiment will be a success as its Facebook page has almost 70,000 fans in the UK and 1.3 million in the US.
Iain Newell, Budweiser's marketing director, said: "This is the first time an FA Cup tournament fixture has been broadcast live on the social network, which is great news for football fans and clubs alike."
Budweiser will not charge for the game, and it is unclear whether it will look to make money from screening games on Facebook in the future.
Several companies are experimenting with streaming their content through Facebook. The BBC announced last month that it would offer series of Dr Who for rent through the social networking site, and Warner Brothers has set up a rental service for films including the Batman movie The Dark Knight.
Ascot United, who play in the Uhlsport Hellenic Football League Premier Division, are competing in the FA Cup for the first time in their 46-year history. Wembley FC, formed in 1946, play in the Combined Counties League.
Join our commenting forum
Join thought-provoking conversations, follow other Independent readers and see their replies