C u l8r SMS: Text messages decline in the UK for the first time as WhatsApp, Snapchat rise
Ubiquity of smartphones and cheap data has boosted the popularity of instant messaging apps but texts continue to generate significant amounts of revenue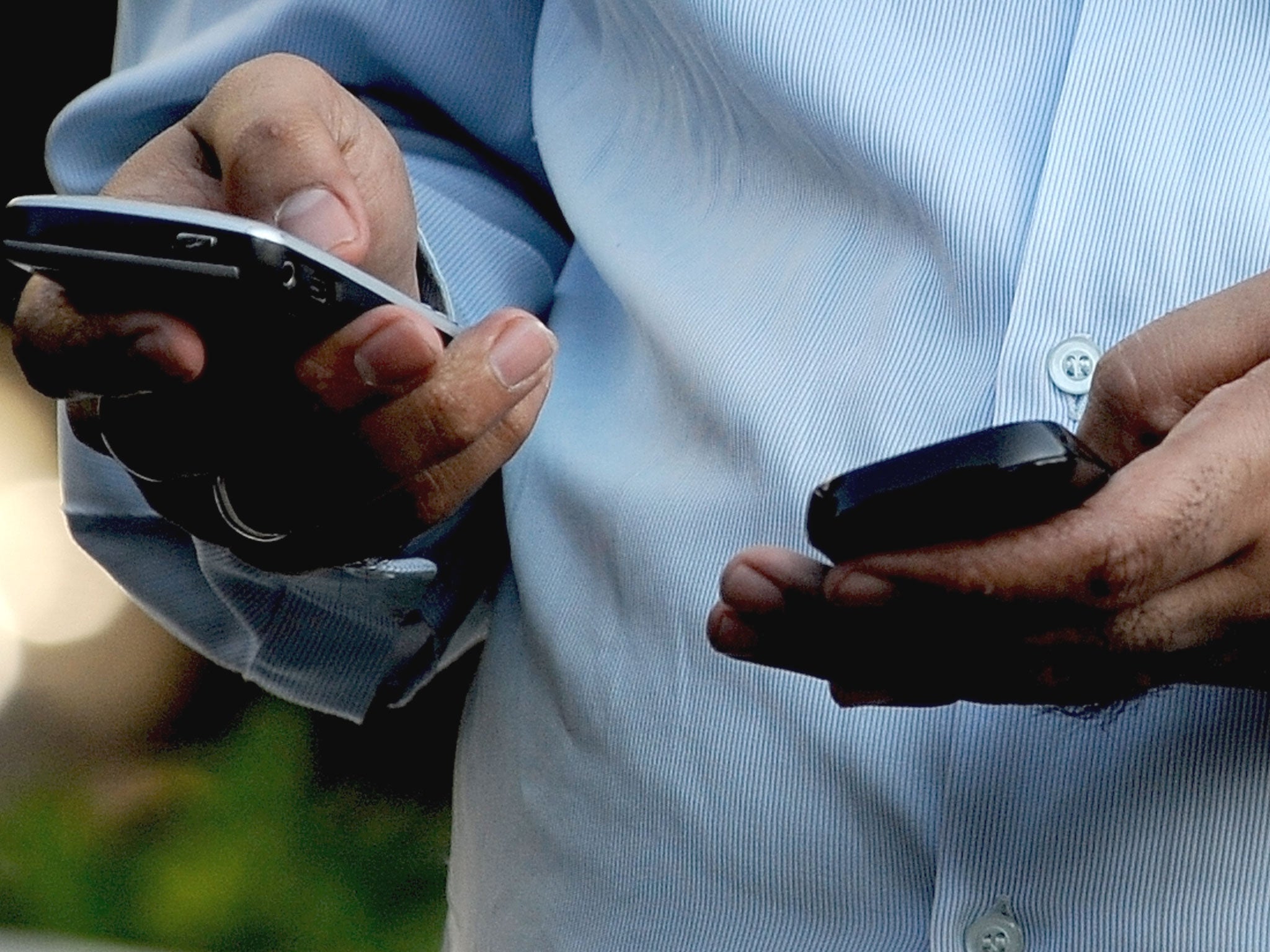 For many of us it will feel the end of an era: last year for the first time ever the number of text messages sent in the UK fell, with internet messaging services such as WhatsApp and iMessage continuing to overtake the traditional format.
The number of texts sent using the Short Message Service (SMS) dropped from 152 billion in 2012 to 145bn in 2013, according to estimates from Deloitte, whilst the number of messages sent using internet-connected services was thought to have risen from 57bn in 2012 to 160bn in 2013.
The use of instant messaging services in the UK began with the release of BlackBerry's BBM feature in 2006, but since then the spread of smartphones and falling data prices have encouraged a range of competitors.
Other manufacturer-specific offerings such as Apple's iMessage service have since arrived whilst independent apps (including WhatsApp, Japanese service Line and Chinese program WeChat) have also populated the market, offering additional functionality such as desktop compatability, easy photo sharing and games.
Digital stickers have proved a particularly succesful innovation. These next-generation emoticons, where smilies are replaced by cartoon characters and pop culture figures, have proved incredibly popular in Japan, where messaging app Line makes more than $10m from stickers monthly.
However, although these apps are growing in popularity, Deloitte notes that traditional SMS messages will continue to outperform them in terms of revenue, generating more than £50 billion ($100bn) in 2014 - more than fifty times the revenue of instant messengers.
This is thanks to several factors, the most importance of which is perhaps the ubiquity of the humble text. The format is the only messaging standard common to almost every mobile phone – including older feature phones – whilst instant messengers depend on each user having installed the right app.
Facebook is one company attempting to overcome this problem by leveraging its ready-made contact list of millions, but the social network continues to suffer from a migration of younger users with apps such as Snapchat eating into its mobile footprint.
Unless a single instant messaging app establishes dominance the marketplace for these apps is likely to continue and swing back and forth with younger users' favour.
However, luckily for network operators, they can rely instead on a less fickle demographic: the over 55s. Smartphone adoption is rising amongst senior citizens (it's expected to reach 68 per cent this year) but these gradual-adopters prefer to rely on SMS and calls rather than download a range of confusing apps.
It seems likely then that texting - once synonymous with a tech-savvy youth - will eventually become the domain of older users.
Join our commenting forum
Join thought-provoking conversations, follow other Independent readers and see their replies