Canada welcomes first cannabis vending machine in Vancouver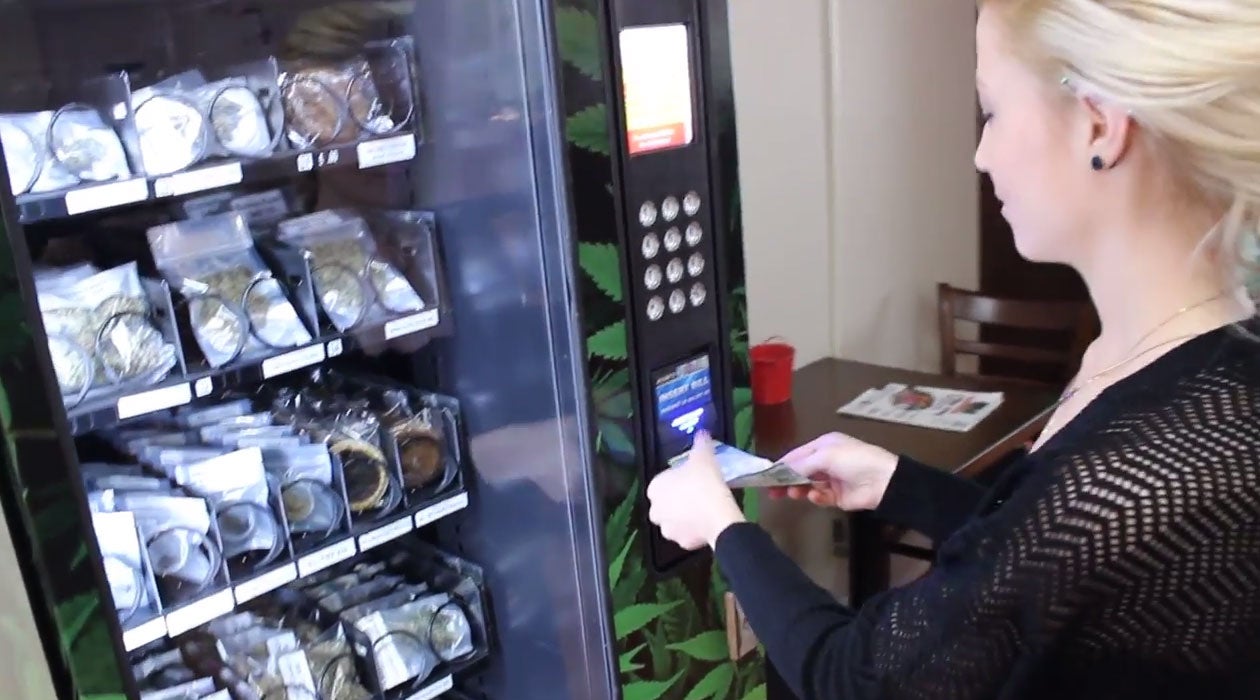 Canada has followed in the footsteps of its US neighbour by installing its first vending machine for medical marijuana in the city of Vancouver.
The machine has been installed in a local dispensary known as the BC Pain Society who boast that it features "Purple Kush, Bubba Kush, sativa and indica strains of medical marijuana".
A video uploaded on YouTube by the dispensary shows that unlike a similar machine installed in Coloarado last month, there's no built-in system to identify the buyer, with users simply feeding in the necessary money and selecting their product of choice.
Chuck Varabioff of the BC Pain Society told Canada's Global News that verification of the buyers' identity would instead be carried out by staff and that feedback from the dispensary's clientele had so far been "incredible".
"Our regular members, they already know what they want, they can walk up straight up to the vending machine and get in and out quickly," Varabioff told Global News.
"It's packaged up and sealed professionally. So you come in, you buy your product, it's fresh, it's quick and easy, and you're out here in minutes."
Although dried marijuana is not an approved drug or medicine in Canada, recent court decisions in the country have declared that citizens must have "reasonable access to a legal source […] when authorized by a physician."
Federal rules introduced in 1 April means that these licensed producers must be commercial ventures and the country's first publicly traded producer, Tweed Marijuana, reported shipping its first orders of the drug in May this year.
Compared to the US, where there are more than 2.5 million medical marijuana users, Canada represents a small market with only 37,000 individuals authorized to purchase the drug.
However, Health Canada has predicted that this will rise to between 300,000 and 400,000 within a decade, and a poll conducted by Forum Research last year found that 69 per cent of Canadians support the decriminalization or outright legalization and taxation of the drug.
Join our commenting forum
Join thought-provoking conversations, follow other Independent readers and see their replies