CES 2014: Sony's PlayStation Now promises console gaming without the console
'PlayStation Now' will send data directly to smart televisions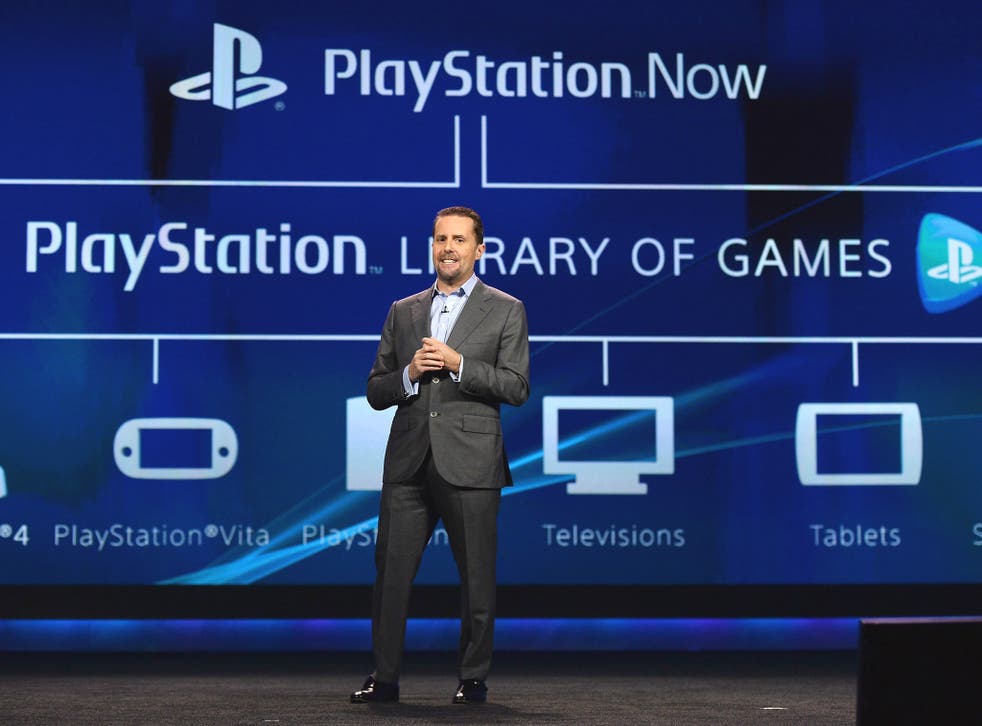 Sony has announced plans to make console-gaming possible without owning a console with the upcoming launch of PlayStation Now, a new cloud gaming platform.
Subscribers to the service will be able to play titles from Sony's library of games without owning the relevant hardware. The product will launch in the US this summer and will be available on Sony's Bravia range of smart TVs. There are plans to expand to a range of devices, including smartphones and tablets in the future.
Cloud gaming works by carrying out the computation necessary to play a title on a server instead of local hardware. Images from the game and input from a gamepad are streamed back and forth between the player and the server, although high-speed internet connections are necessary to carry out this operation smoothly.
Sony has not confirmed when the service will reach Europe, citing the "huge number of different [internet] providers and varying connection speeds" as a stumbling block.
"In short, we need a little more time to ensure a smooth and successful roll-out," Sony noted in a blog.
The new subscription service will be integrated with other streamed media content including movies and music. Sony's Chief Executive Kazuo Hirai said that this was expected by "the new generation of digital natives," who want to technology to "bend" to their will.
The move can be seen as part of a wider transition within the gaming industry away from the traditional revenue models of dedicated consoles. Some experts have predicted that the current generation of hardware, the PS4 and the Xbox One will be the last, and that gaming will have to find a new place on users' many internet-connected devices.
Despite this, the PS4's release has proved to be a strong revenue stream for Sony, and the company has sold more than 4.2 million devices between 15 November and 28 December 2013. Rival Microsoft has sold 3 million units since its 22 November release.
Sony's Playstation now service would also offer a solution to backwards-compatibility, the problem of playing old games on newer consoles. Neither the PS4 nor the Xbox One supports older titles, but PlayStation Now could allow games to be streamed to newer devices, with even PS3 titles becoming available on handheld consoles like the PS Vita.
The introduction of PlayStation Now has been long expected after Sony purchased cloud-gaming company Gaikai in 2012 for $380 million (£232m). Previous attempts to offer consumer-friendly cloud gaming included the now-defunct OnLive, a former rival to Gaikai.
OnLive's failure has been ascribed to a number of factors, including the lack of exclusive titles and the need for top-speed internet connections. Sony has a solution to the first problem but the second may still prove a difficulty.
Tech site The Verge reported only a "slightly perceptible lag between button presses and the corresponding action onscreen" when they tested the service, but transplanting this experience into consumers' homes will likely prove a challenge.
In response to the news shares in US game retailer GameStop plummeted. Although the company's stock rose over 78 per cent during the last year, analysts are worried that the shops will go the same way as now-defunct video rental service Blockbuster, with brick-and-mortar stores replaced by online services.
Register for free to continue reading
Registration is a free and easy way to support our truly independent journalism
By registering, you will also enjoy limited access to Premium articles, exclusive newsletters, commenting, and virtual events with our leading journalists
Already have an account? sign in
Register for free to continue reading
Registration is a free and easy way to support our truly independent journalism
By registering, you will also enjoy limited access to Premium articles, exclusive newsletters, commenting, and virtual events with our leading journalists
Already have an account? sign in
Join our new commenting forum
Join thought-provoking conversations, follow other Independent readers and see their replies