CES 2018: Panasonic's remarkable new FZ950 and FZ800 TVs bring Hollywood screen quality into the home
They will sit alongside last year's success story, the EZ1002, which remains in the portfolio for 2018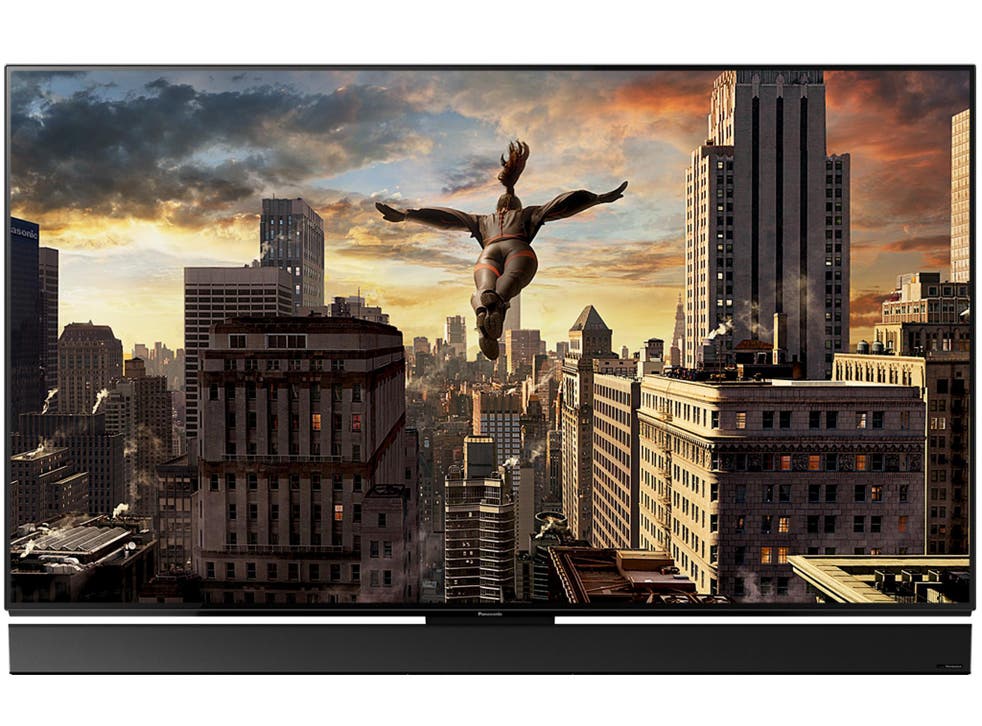 As the world's largest consumer electronics trade show, CES, swings into gear, leading manufacturer Panasonic will announce its range of new products this evening. The Independent had a chance to look at the company's remarkable new TVs ahead of time.
The products show a company that's confident and innovative, with its widest range yet of OLED screens yet.
These include two new TVs to sit alongside last year's success story, the EZ1002, which remains in the portfolio for 2018.
Gadget and tech news: In pictures

Show all 25
That TV has been important not least because its remarkable picture quality – rich, detailed and consistently reliable – has seen it become the screen of choice for several Hollywood post-production houses wanting a large-screen reference monitor.
Panasonic's TVs, in other words, are used by Hollywood. So the company can claim that it's able to emulate a film director's intentions perfectly. After all, it's the brand that directors, cinematographers and colourists use.
Now, alongside the EZ1002 will be the Panasonic FZ950 and the FZ800, two new OLEDs that promise even better picture quality, which is continuously the overriding aim for the company.
The new screens promise to display exceptionally low levels of black on-screen, as little as 2.5 per cent or five per cent.
In practical terms, this means the control over the shadows on the display and the level of detail within the shadows is extremely strong.
Colours, too, have had an upgrade.
The latest TVs from every major brand use something called Look Up Tables (LUTs), which essentially tell the TV how to realise colours in particular places on the screen.
Usually, LUTS are static, from the moment you tune a particular source like a DVD player, say, but on these new screens, Panasonic's LUTs are dynamic.
This means that the picture on-screen is analysed 10 times every second so if the scene switches from bright and colourful to dark and grimy, say, the palette of colours the tables can choose from is updated accordingly.
This is complemented by Panasonic's support for a new standard in HDR, the system that allows a TV to display detail in bright skies and dark shadows, for instance, at the same time.
There are already a bunch of different HDR standards (HDR10, HLG, Dolby Vision and so on).
This new standard, also adopted by Samsung, is called HDR10+ and optimises HDR information in each scene. Panasonic's new screens are the first OLED displays to use it.
The FZ950 TV also offers strong audio, because thin, usually weedy-sounding speakers in a flatscreen TV are abetted by an angled, blade-like speaker which sits at the base of the telly, fitting on to the screen's stand.
The other TV screen, the FZ800, has more conventional built-in audio.
Both have enhanced OLED panels with greater brightness capabilities, a new video-processing engine called HCX (Hollywood Cinema eXperience) which helps make Panasonic's LUTS dynamic and add to the colours which can be displayed on-screen, making for richer, more faithfully accurate colours.
Enough science. I've seen the new screens in action and the picture quality is remarkable.
A video of a stone edifice revealed greater detail in engraved letters, a rich safari landscape had plenty more colours in the grass, and so on.
Every subject the TVs showed had more on offer. I haven't seen as much from the new lines from rival leading manufacturers like Samsung, LG and Sony, but I will in the coming hours and report back.
But for now, Panasonic has set a standard that other companies must try and match. Which may not be easy.
Register for free to continue reading
Registration is a free and easy way to support our truly independent journalism
By registering, you will also enjoy limited access to Premium articles, exclusive newsletters, commenting, and virtual events with our leading journalists
Already have an account? sign in
Register for free to continue reading
Registration is a free and easy way to support our truly independent journalism
By registering, you will also enjoy limited access to Premium articles, exclusive newsletters, commenting, and virtual events with our leading journalists
Already have an account? sign in
Join our new commenting forum
Join thought-provoking conversations, follow other Independent readers and see their replies