Channel 4 launches dedicated 'second-screen app', 4Now
Broadcaster follows trend to colonize mobiles and tablets used by people watching TV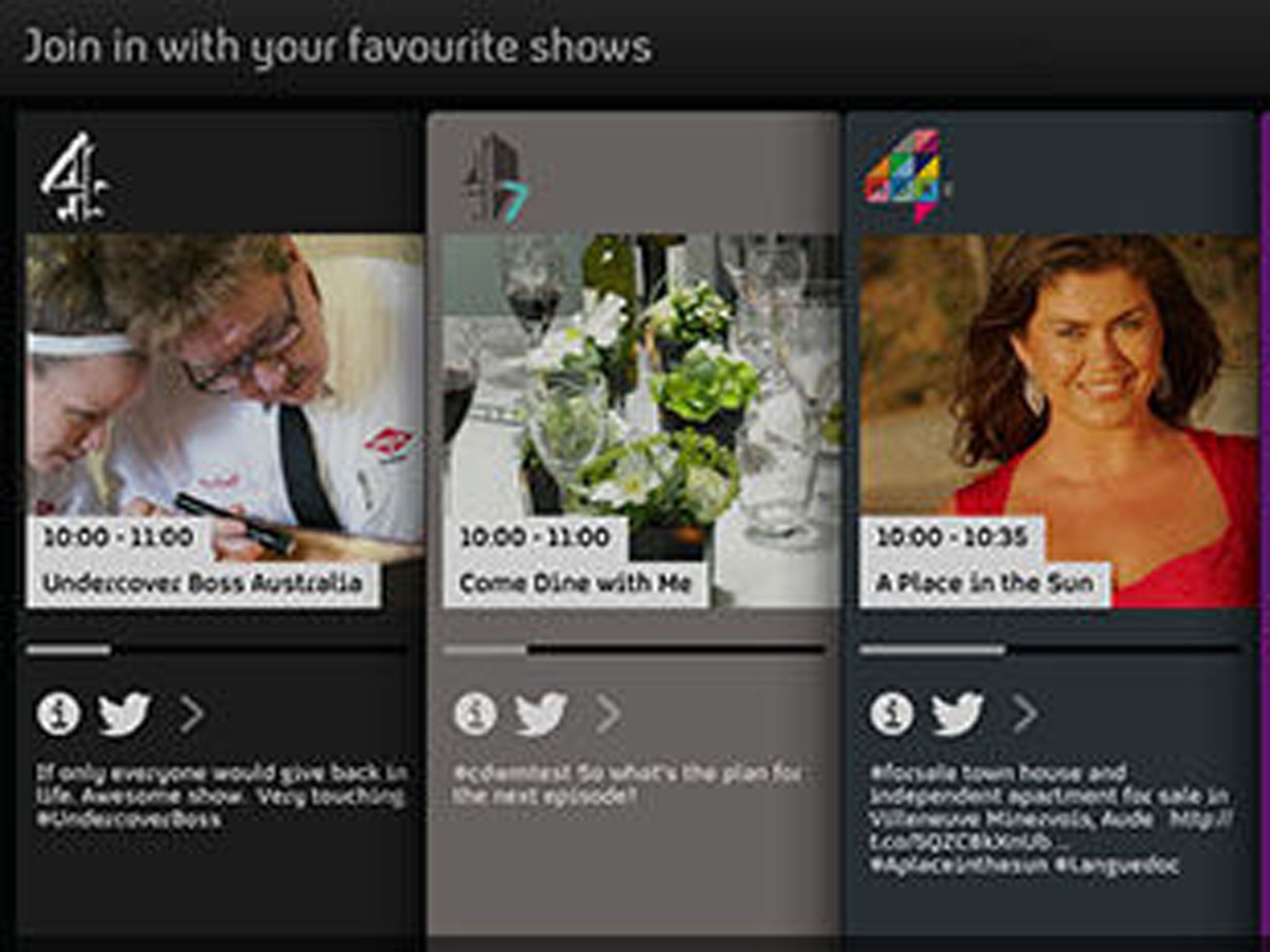 Channel 4 will launch a dedicated "second screen" app next month to complement its live programming.
The app, dubbed 4Now, will let viewers access extra content on their iOS devices ranging from "play-along games" to "real-time polls, votes and quizzes." It will also allow companies to target interactive advertisements at an audience they can confirm as 'engaged' in the programming.
The app is the first of its kind to be launched by a free-to-air broadcasters, although ITV have launched programme-specific apps for live events like Britain's Got Talent and XFactor, whilst Sky has created a range of second-screen experiences from specific Sports apps, to Sky+ software that allows subscribers to organise and record programmes.
These programmers are seeking to take advantage of the second screen phenomenon – ie, the use of additional monitors such as tablets and smartphones whilst watching television.
Broadcasters are keen to grab this real-estate, and reassure advertisers that they're in control of potential customers' attention. A recent study from Thinkbox, a marketing body for TV advertising, also found that users with a second screen on hand watched TV for longer and where less likely to move during the adverts.
Channel 4's app will launch in July for Apple devices, offered to those customers who have already registered with the broadcaster's on-demand service 4oD. Channel 4 claims that this amounts to a database of nearly 8 million individuals, including one in three of the UK's 16-24 year olds.
As well as those launched by broadcasters, there are also third-party second screen apps. Zeebox is a free iPad web app designed by Anthony Rose, the man behind iPlayer, that allows you log in, see what friends are watching, and then invite them to watch something "with" you – in effect, setting up an instant-messaging conversation.
British Sky Broadcasting bought a 10 per cent stake in Zeebox last year, and in September integrated the app into their Sky+ software.
Successful uses of the second-screen so far have included ITV's Britain's Got T alent app, that reached 1 million downloads and allowed users to buzz 'YES/NO' to each performance and take part in live polls; and an app for C4's Million Pound Drop that reached over 2 million downloads, and allowed viewers to play along live.
Join our commenting forum
Join thought-provoking conversations, follow other Independent readers and see their replies