Chinese internet police joining Weibo and other sites to post about what is being censored
Plans are part of an effort to make a 'harmonious, cultured, clear and bright Internet', it said
Andrew Griffin
,
Jamie Fullerton
Monday 01 June 2015 19:41 Comments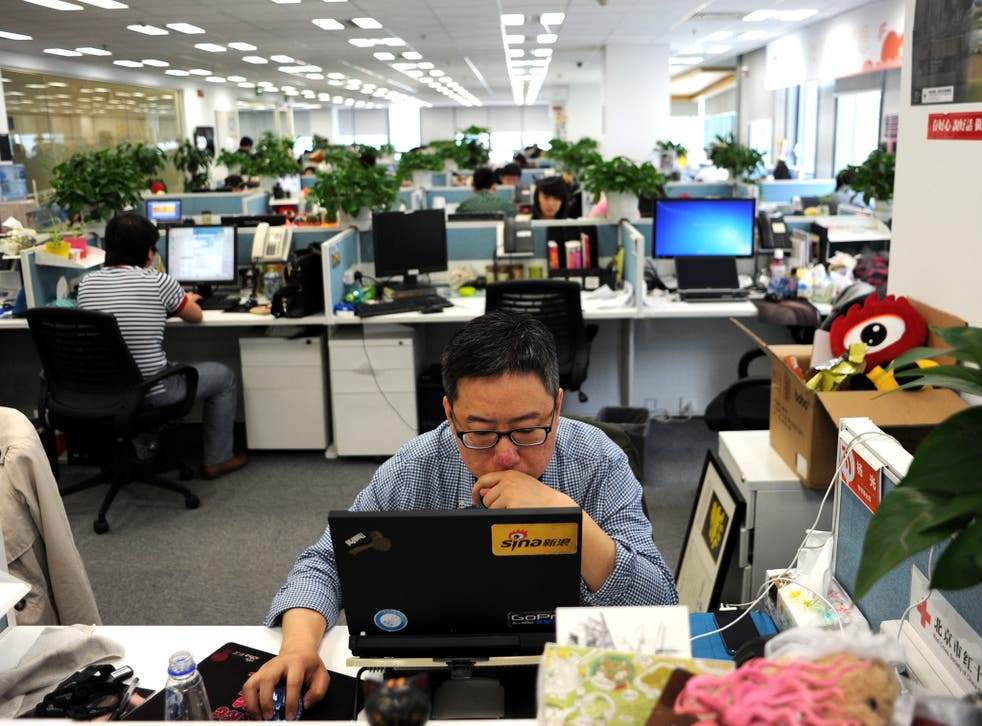 China's internet police are to "coming out" onto social media accounts, in an attempt to bring the country's internet censorship more into the open.
The Chinese government blocks many of the most popular western sites, including Facebook and YouTube, claiming that they will be used to cause instability and challenge the ruling party. But the internet police that keep them blocked are to start joining the permitted sites like Weibo, and post about what they're blocking.
The Chinese Ministry of Public Security says that the new openness will help ease concerns about internet gambling and pornography, and will help raise the presence of police online, Reuters reported. That will help police in their mission to prevent "improper words and deeds online", the ministry said, as well as helping get tip-offs.
Police in different areas across the country will open sites so that they can raise "the visibility of the police online, working hard to increase a joint feeling of public safety for the online community and satisfy the public", according to the ministry.
It said that online illegality like fraud, gambling, and selling guns and drugs had angered people and caused disorder on the internet. But it also highlighted an increase in the number of people "picking quarrels and provoking trouble" — a charge regularly used to lock up dissidents and people who pose a threat to the ruling party.
Perhaps the most notable recent example of China's recent social media censorship came last September, when pro-democracy Occupy Central demonstrations kicked off in Hong Kong. Phrases such as "Hong Kong police" and "Hong Kong tear gas" were blocked on Weibo, and photographs of the protests were removed.
The photo-sharing app Instagram was also blocked in the wake of the protests, and human rights group Amnesty International said that more than 100 people on the mainland were arrested for posting material related to Occupy Central.
In March a further attempt to crush online dissent was made when the government ruled that people must use their real names to register on social media sites. State media said the new rules would be used "to eliminate false, harmful and venomous speech from public discourse".
Register for free to continue reading
Registration is a free and easy way to support our truly independent journalism
By registering, you will also enjoy limited access to Premium articles, exclusive newsletters, commenting, and virtual events with our leading journalists
Already have an account? sign in
Join our new commenting forum
Join thought-provoking conversations, follow other Independent readers and see their replies