Commuter sent picture of man's penis in first 'cyber-flashing' case
The technology used is built into iPhones and Macs, and is intended for sharing pictures and other files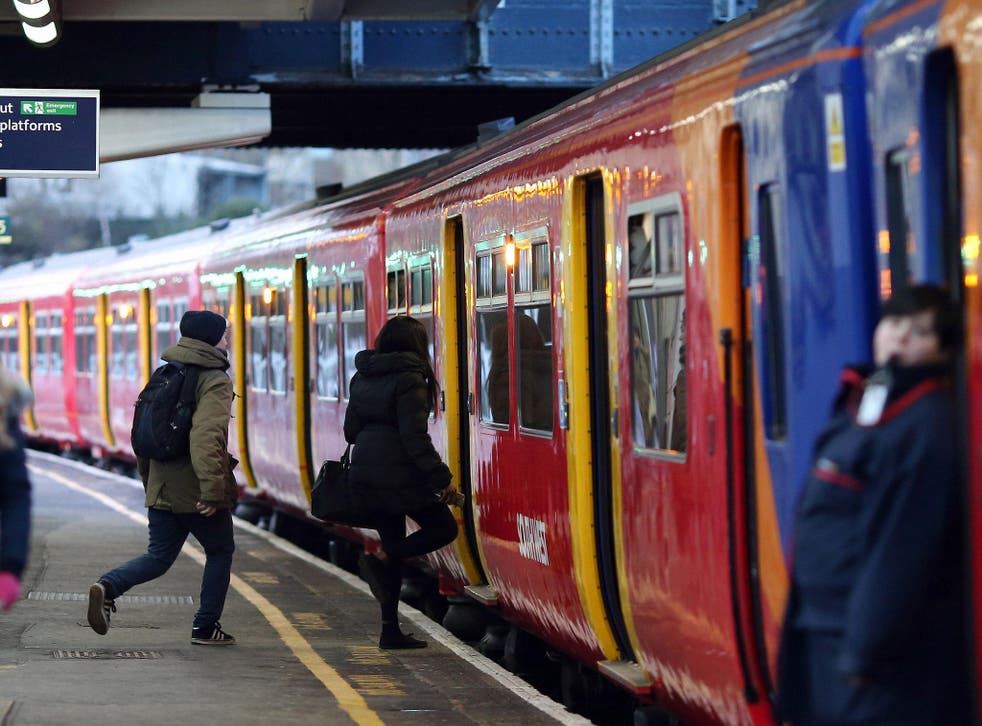 Police are investigating the first "cyber-flashing case", after a woman was sent a picture of a man's penis using a feature buried in Apple's iPhone.
The woman received the picture during her journey on a train in South London, when she was sent it using Apple's AirDrop feature. The technology is intended to let people easily share pictures between phones — but can be used by anyone in the immediate vicinity to send images to other people.
Lorraine Crighton-Smith, 34, told the BBC that she had felt "violated" by the picture. She reported it to the British Transport Police, who told her that the crime was new and asked that anyone else affected by similar messages should report them.
Crighton-Smith said that she had the feature on because she had been sending pictures to another iPhone user, but was unexpectedly sent a picture of a man's penis while she was on the train.
"So, I declined the image, instinctively, and another image appeared, at which [point] I realised someone nearby must be sending them, and that concerned me," she told the Victoria Derbyshire programme. "I felt violated, it was a very unpleasant thing to have forced upon my screen."
She said that the person had likely sent her the photo because AirDrop shows her name, and they therefore knew that she was a woman. But she worried that someone else more vulnerable, like a child, could have received the photo.
Police said that they had investigated the incidence, but since Crighton-Smith didn't accept the photo, there was no evidence left over on her phone to be studied.
AirDrop uses wifi and Bluetooth to send pictures and other files over short distances, between iPhones, iPads and Macs. By default the technology is set to "Contacts Only" — limiting the feature to people users know — but that can be easily changed to "Everyone".
The AirDrop settings are accessed from the control centre, accessed by swiping up from the bottom of the iPhone or iPad's screen.
Similar incidents have been known to happen with Bluetooth, which also allowed anyone to receive or send photos from and to anyone else in the immediate vicinity. But the British Transport Police said that it was the first time they had seen Apple's technology used in such a case.
Register for free to continue reading
Registration is a free and easy way to support our truly independent journalism
By registering, you will also enjoy limited access to Premium articles, exclusive newsletters, commenting, and virtual events with our leading journalists
Already have an account? sign in
Register for free to continue reading
Registration is a free and easy way to support our truly independent journalism
By registering, you will also enjoy limited access to Premium articles, exclusive newsletters, commenting, and virtual events with our leading journalists
Already have an account? sign in
Join our new commenting forum
Join thought-provoking conversations, follow other Independent readers and see their replies