'Coolest' inventor breaks Kickstarter funding record
Relaunched device earns more than £9m in pledges from more than 62,000 people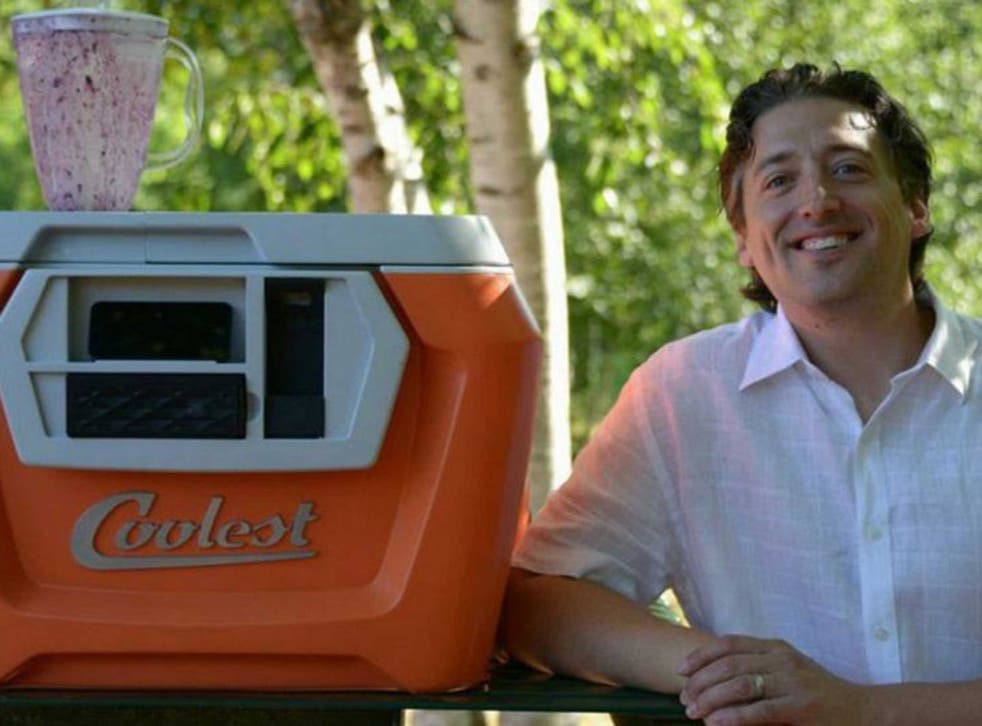 Ryan Grepper invented many a dud before he made more than $13m (£7.8m) on a souped-up cooler – a cool-box that, by Friday night, had become the most successful project in crowdfunding giant Kickstarter's five-year history.
There was the "shotslinger", a jelly catapult. "It got me invited to the Playboy mansion," Mr Grepper, 39, said. "So I consider it a success."
There was EZ-Mark, a picture-hanging device for which Mr Grepper never found a buyer. "I still think it's a good idea, but the market has spoken," he explained.
Then, last year, came the Coolest, which Mr Grepper initially posted to Kickstarter with a funding goal of $125,000. Kickstarter enables inventors such as Mr Grepper, as well as artists, video-game designers and other creatives, to seek all-or-nothing micro-investments directly from their fans. But despite his conviction that the Coolest, which included a blender, a Bluetooth speaker, and a built-in USB charger, was "a really cool idea" its funding period ended with only $100,000. Inventors must meet their goal to get the money – so Mr Grepper got nothing.
He returned to his workshop. Eight months later, a revamped and relaunched Coolest earned more than $13m (£9m) in pledges from more than 62,000 people.
"It wasn't so glamorous," said the inventor from Portland, Oregon. "There are many, many failures before that first invention. One of my mentors told me once, if you can't handle disappointment and rejection, then pack up your toolbox and find a new career."
Career is an odd description for what Grepper does: he's more of a serial entrepreneur. His success is a testament to the power of perseverance, but is also evidence of a new piecemeal, DIY economy – one based on the direct investment of consumers and carried out anywhere.
Kickstarter was founded in April 2009, at the height of the financial crisis, and has grown ever since. Last year, site donors pledged an average of $1.3m a day. The previous highest total raised was $10.2m, for the well-reviewed "smartwatch for regular people".
Washington Post
Register for free to continue reading
Registration is a free and easy way to support our truly independent journalism
By registering, you will also enjoy limited access to Premium articles, exclusive newsletters, commenting, and virtual events with our leading journalists
Already have an account? sign in
Register for free to continue reading
Registration is a free and easy way to support our truly independent journalism
By registering, you will also enjoy limited access to Premium articles, exclusive newsletters, commenting, and virtual events with our leading journalists
Already have an account? sign in
Join our new commenting forum
Join thought-provoking conversations, follow other Independent readers and see their replies