Coronavirus: Amazon sells out of toilet paper and other essentials amid panic buying
Covid-19 outbreak prompts panic buying 
Anthony Cuthbertson
Monday 16 March 2020 19:47 Comments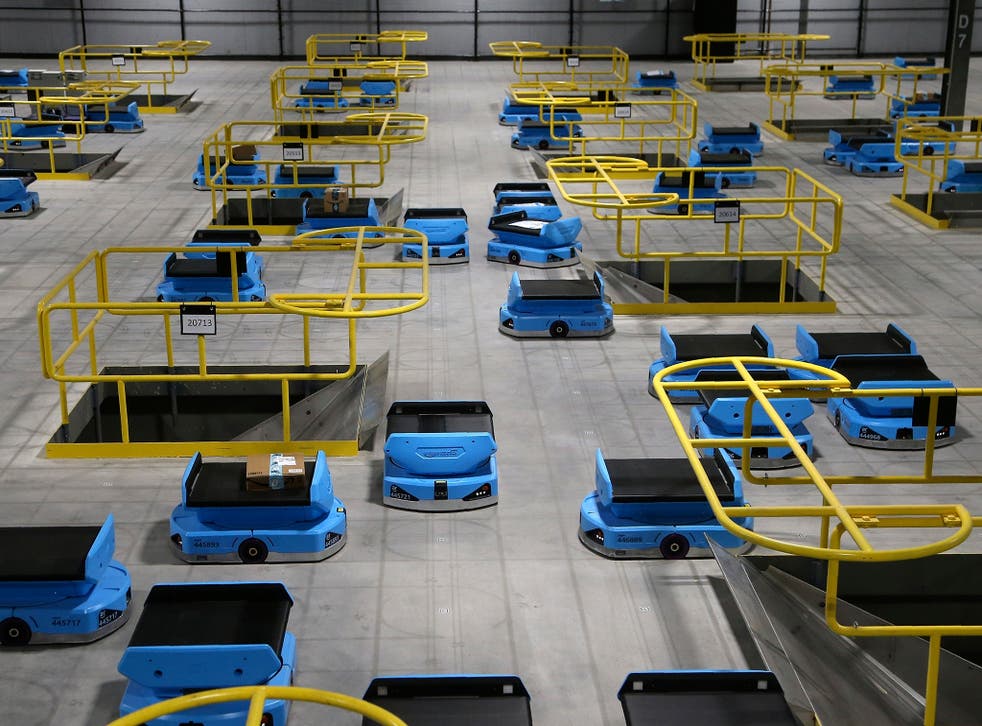 Amazon is experiencing significant shortages of stocks essential household items due to customers stockpiling amid the Covid-19 coronavirus epidemic.
The online retail giant said it experienced an overwhelming increase in demand in recent days, resulting in unfulfilled orders and delayed shipping times for Prime members.
Many items listed in the "household staples" section of Amazon's online store are affected, including toilet paper and bottled water.
"As Covid-19 has spread, we've recently seen an increase in people shopping online. In the short term, this is having an impact on how we serve our customers," Amazon wrote in a blog post.
"You will also notice that some of our delivery promises are longer than usual. We are working around the clock with our selling partners to ensure availability on all of our products, and bring on additional capacity to deliver all of your orders."
Coronavirus fears lead to empty streets and shelves across UK

Show all 15
Amazon said it was also working to prevent price gouging of in-demand products by opportunistic sellers.
In one instance, a man in Tennessee bought nearly 18,000 bottles of hand sanitiser in an attempt to resell them at inflated prices on Amazon.
After his account was blocked by the retailer, authorities in the state forced him to donate the supplies to charity.
The British Retail Consortium (BRC) on Sunday published an open letter urging customers to be considerate when shopping in order to avoid mass shortages.
The letter, signed by major retailers like Asda, Tesco and Waitrose, assured people that "there is enough for everyone" but that the recent trend of stockpiling would not be sustainable.
"We understand your concerns but buying more than is needed can sometimes mean that others will be left without," Helen Dickinson, chief executive of the BRC, said in the letter.
"We want to let you know that we are doing everything we can so that you and your families have the food and essentials you need."
Sainsbury's addressed supermarket shortages in a letter to customers, asking them to only buy what they need.
"There are gaps on the shelves because of increased demand, but we have new stock arriving regularly," wrote Sainsbury's chief executive Mike Coupe.​
Register for free to continue reading
Registration is a free and easy way to support our truly independent journalism
By registering, you will also enjoy limited access to Premium articles, exclusive newsletters, commenting, and virtual events with our leading journalists
Already have an account? sign in
Join our new commenting forum
Join thought-provoking conversations, follow other Independent readers and see their replies