Coronavirus apps let people avoid high-risk locations in South Korea
Users alerted if they are within 100m of where people infected with Covid-19 have visited
Anthony Cuthbertson
Tuesday 03 March 2020 13:55 Comments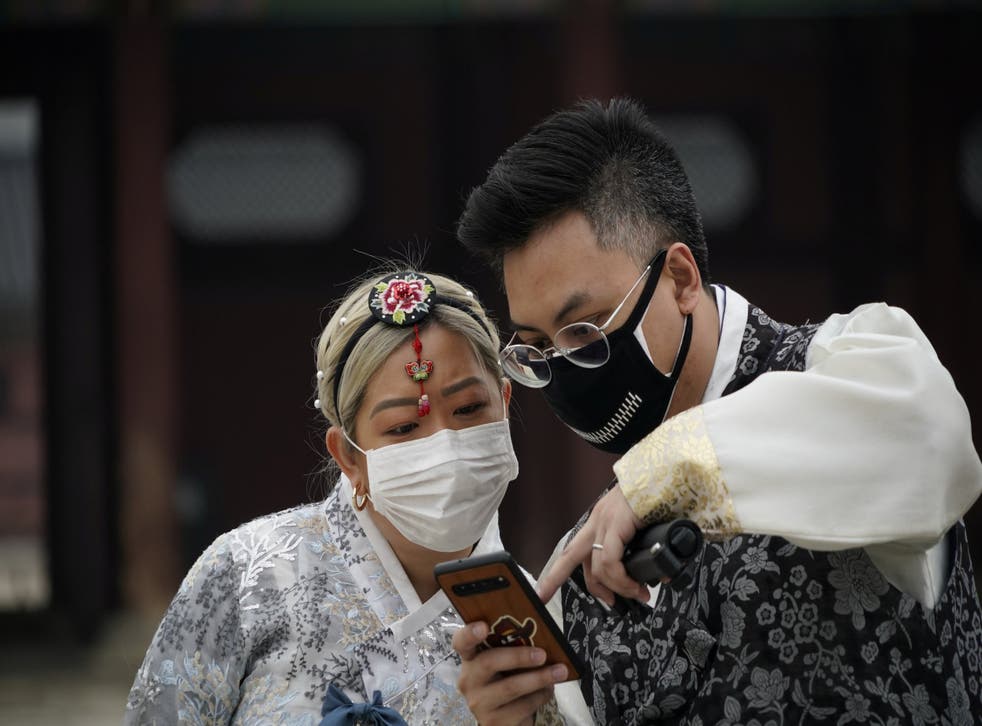 People in South Korea are turning to smartphone apps to avoid areas infected by the Covid-19 coronavirus.
The country was placed on 'red alert' last month by health authorities after a rapid rise in the outbreak. Since then, app developers in the country have used public government data to create tools that help track the outbreak, with six of the country's top 15 most-downloaded apps on Google Play now coronavirus related.
The most popular is Corona 100m, which has been installed more than 1 million times since it launched on 11 February. The app alerts users if they come within 100m of a location that has been marked by the government as a high-risk area.
Other apps provide data about where infected people have visited, together with demographic information about the patient.
More than 5,000 people in South Korea have been infected with the deadly virus, making it the country with the most confirmed cases outside of China.
The outbreak is already having a significant impact on the country's economy. Major manufacturing plants have been forced to shut down, travel restrictions have been put in place and many live events have been cancelled.
The worst affected areas have been in Daegu and the North Gyeongsang Province, where Samsung factories and Apple supply facilities have reported worker infections.
More than 3,600 people in Daegu have tested positive for coronavirus, according to The Korea Herald, resulting in a shortage of hospital beds in the city.
The response to Coronavirus in Daegu South Korea

Show all 11
There has also been a shortage of protective face masks, prompting a public apology from President Moon Jae-in on Tuesday.
"I feel very sorry for causing inconveniences to the public by failing to supply masks sufficiently and quickly," Moon reportedly said.
He stressed the need for an "urgent and bold" injection of state funds, as well as bi-partisan cooperation to pass the necessary budget bills.
Around 30 trillion won (£19 billion) is expected to be rolled out in order to combat the public health crisis and prevent its further spread.
Register for free to continue reading
Registration is a free and easy way to support our truly independent journalism
By registering, you will also enjoy limited access to Premium articles, exclusive newsletters, commenting, and virtual events with our leading journalists
Already have an account? sign in
Register for free to continue reading
Registration is a free and easy way to support our truly independent journalism
By registering, you will also enjoy limited access to Premium articles, exclusive newsletters, commenting, and virtual events with our leading journalists
Already have an account? sign in
Join our new commenting forum
Join thought-provoking conversations, follow other Independent readers and see their replies