The Independent's journalism is supported by our readers. When you purchase through links on our site, we may earn commission.
Coronavirus: Quarantined school children in China spam homework app with 1-star reviews to get it kicked off app store
'Imagine having to do homework while you're possibly going to die from a disease,' one review states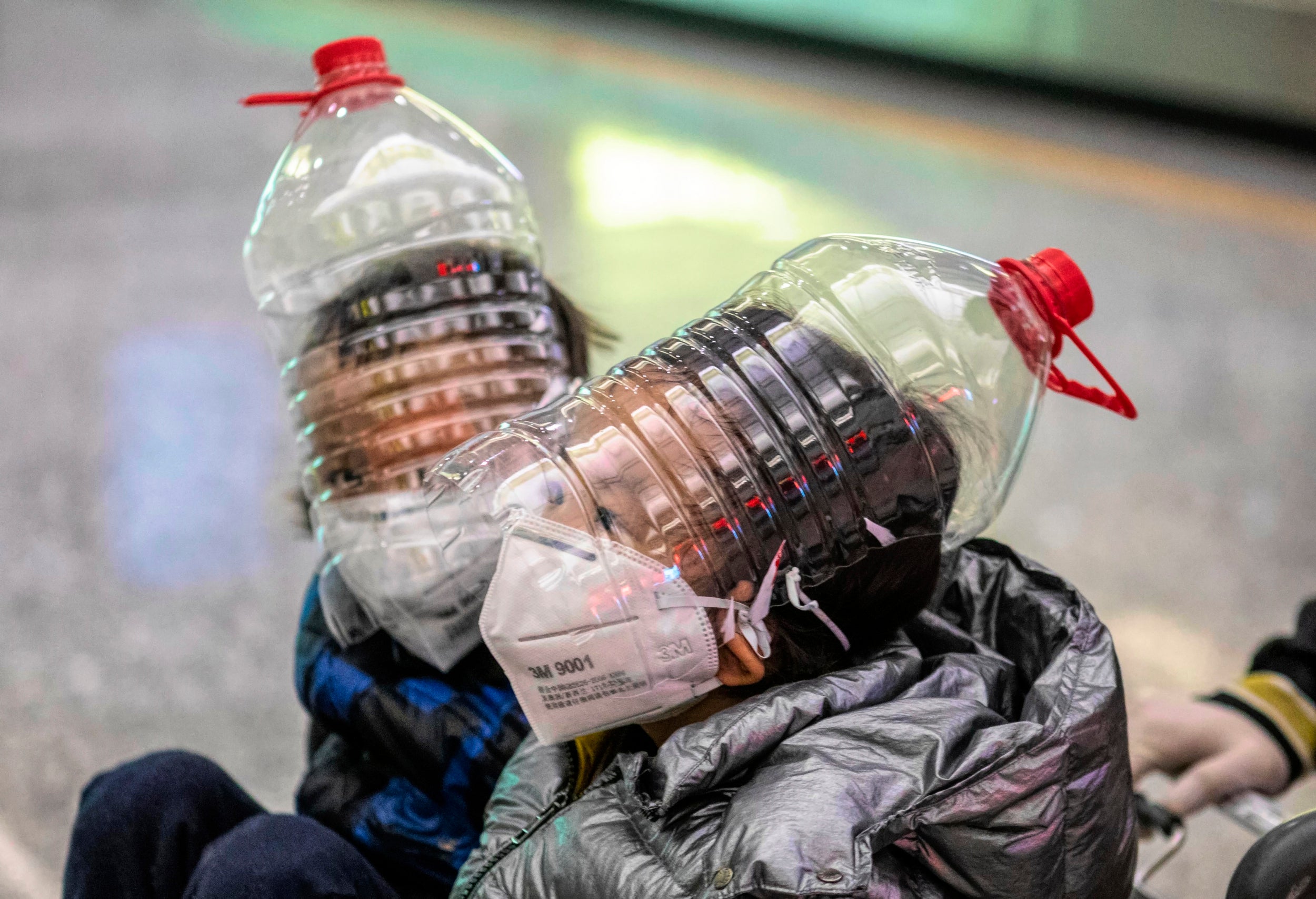 School children under coronavirus quarantine in Wuhan, China have spammed a homework app with one star reviews in the hope it will be removed from the App Store.
Tens of thousands of one-star reviews for the Alibaba-owned app DingTalk were submitted to the App Store in the hope of knocking it offline.
The coordinated campaign, which was first spotted by the London Review of Books, saw the rating for DingTalk fall from 4.9 to just 1.4 stars. Despite the effort, the free remote working app remains online and available for download.
It is one of several apps that have experienced a surge in demand since millions of Chinese workers were encouraged to stay at home to prevent the spread of the Covid-19 coronavirus.
There have been more than 80,000 confirmed cases in the country, though the number of new infections has begun to slow following containment measures.
Airports empty as Coronavirus affects aviation industry
Show all 11
DingTalk allows teachers and employers to issue work and track progress of students and workers, with users required to send a "check-in" photo to a group within the app at the start of each day.
Virtual classrooms also allow teachers to conduct lessons via live stream sessions and interact directly with students through video or text chat.
Some of the one star reviews appear to raise legitimate concerns about the app, such as its alleged collection of personal data and lax privacy settings.
Others were simply critical of the function that the app serves, with reviews stating "Feel the frustration of the ruined vacation", and "Bring our holidays back".
Another review stated: "Imagine having to do homework while you're possibly going to die from a disease."
Apple has previously removed app reviews that were either fake or incentivised by the developer. Neither Apple nor Alibaba immediately responded to a request for comment.
On Chinese social media, DingTalk reportedly made a plea for users to stop the bad review campaign.
It wrote: "I'm only five years old myself, please don't kill me."
Join our commenting forum
Join thought-provoking conversations, follow other Independent readers and see their replies