Dallas Buyers Club piracy ruling forces internet companies to hand over downloaders' details
Landmark ruling will allow film firms to pursue those that have downloaded the films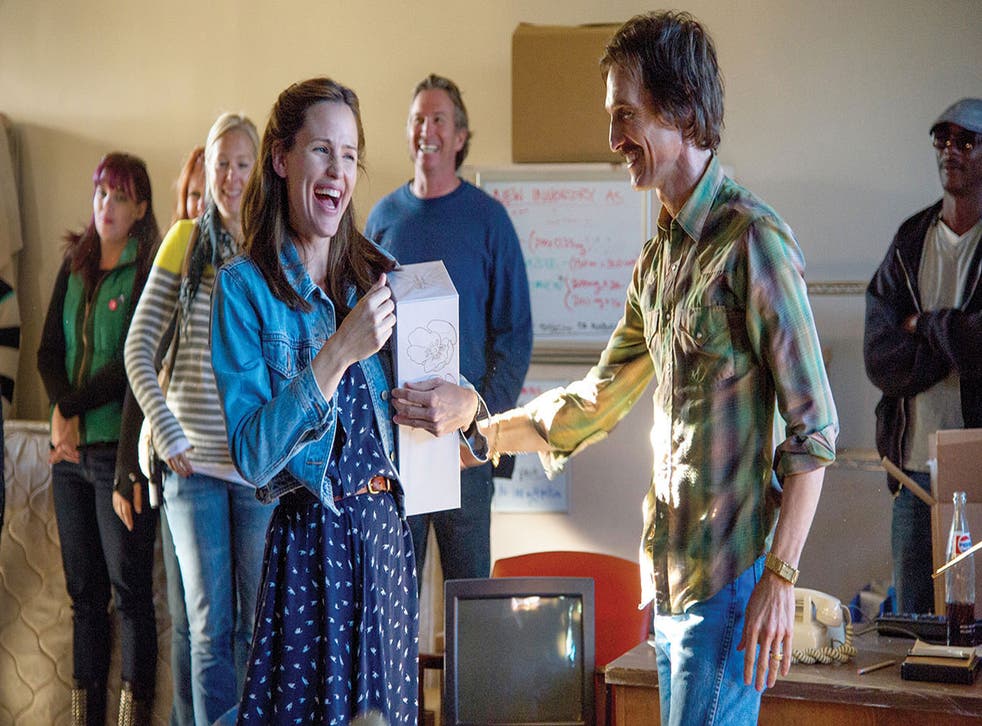 Thousands of people that downloaded Dallas Buyers Club in Australia could have their personal information handed over to the film's owners after a landmark court case in the country.
The ruling could now make way for copyright holders to pursue those that downloaded the film and ask them to pay compensation. Film companies and other large media firms have long been searching for such a response to copyright infringement through online piracy.
Australia is said to have some of the most prolific internet pirates in the world. It isn't yet clear whether the judgement is likely to spur similar action elsewhere in the world.
The film's owner, Dallas Buyers Club, will now be able to access more than 4,700 names and addresses of people who are said to have downloaded the 2013 film. The order was granted by Justice Nye Perram.
But Perram said the privacy of the internet users should also be protected by court orders that have yet to be decided. These orders would prevent the film owners from making the personal details public.
Dallas Buyers Club LLC and its parent company Voltage Pictures LLC targeted six Australian internet service providers - iiNet, Internode, Dodo, Amnet Broadband, Adam Internet and Wideband Networks - when they sought personal details associated with more than 4,700 IP addresses that were allegedly used to share Dallas Buyers Club using BitTorrent.
The ISPs opposed the application at a hearing in February, citing concerns that the film-makers could intimidate subscribers with so-called "speculative invoicing" - a strategy that involves sending intimidating letters threatening legal action and seeking large sums of money for breach of copyright.
"I will order the ISPs to divulge the names and physical addresses of the customers associated in their records with each of the 4,726 IP addresses," Judge Perram said.
This information can be used only for recovering compensation, he said.
"I will also impose a condition on the applicants that they are to submit to me a draft of any letter they propose to send to account holders associated with the IP addresses which have been identified," Judge Perram said.
Detailed orders will be thrashed out when the case returns to court on April 21.
It is not clear whether the ISPs will appeal against the decision before the Full Bench of the Federal Court.
Copyright holders' lawyer Michael Bradley told reporters the case would set a precedent.
"The next step is identifying the users, and then what we do after that hasn't been decided," he said.
"I don't know what impact it will have on piracy. Certainly, Australia is one of the jurisdictions with the highest rate of unauthorised downloading and this is a first step from a copyright owner to try to change that balance," he added.
Additional reporting by PA
Register for free to continue reading
Registration is a free and easy way to support our truly independent journalism
By registering, you will also enjoy limited access to Premium articles, exclusive newsletters, commenting, and virtual events with our leading journalists
Already have an account? sign in
Register for free to continue reading
Registration is a free and easy way to support our truly independent journalism
By registering, you will also enjoy limited access to Premium articles, exclusive newsletters, commenting, and virtual events with our leading journalists
Already have an account? sign in
Join our new commenting forum
Join thought-provoking conversations, follow other Independent readers and see their replies