Dawn of the iCar? Apple rumoured to be secretly working on design for an electric people-carrier
Apple's 'Titan project' was reportedly signed off almost a year ago by Apple's chief executive Tim Cook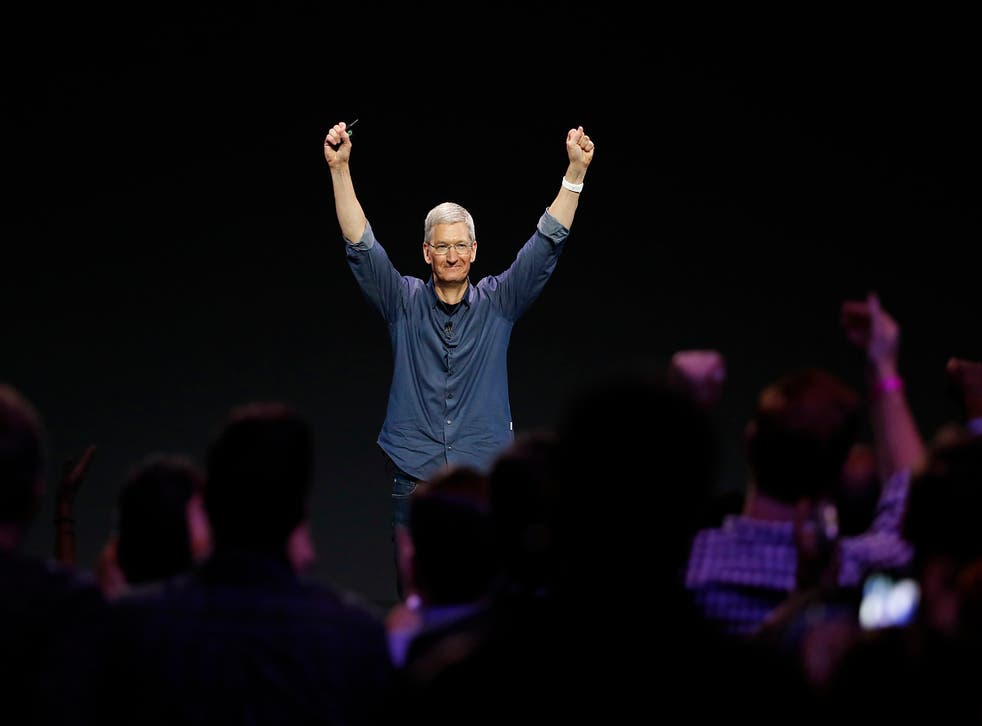 Its latest gadget, the Apple Watch, has not even been released yet. But the world's richest company is rumoured to be pouring resources into what would be its most significant project to date: an electric car.
Hundreds of people at Apple are said to be secretly working on a design for an electric people-carrier which has been given the code name "Titan". So far, the technology firm has declined to comment on the project, but sources close to the company told the Wall Street Journal it wanted to revolutionise electric cars in the same way that the iPhone shook up the smartphone market.
Apple executives have already flown to Austria to meet representatives from the high-end car manufacturer Magna Steyr, and the size of the team involved suggested that the project was a serious proposition, the sources added. Last year the company hired industrial designer Marc
Newson, who built a concept car for Ford in 1999.
In pictures: Apple Watch

Show all 19
The Titan project was reportedly signed off almost a year ago by Apple's chief executive Tim Cook, who has assigned vice president of product design, Steve Zadesky, to lead the group. A former Ford engineer, he led the Apple teams that created the iPod and iPhone.
Mr Zadesky was given permission to create a 1,000-person team to work on the car and cherry-pick employees from different parts of the company, the sources said. Many Apple employees who had been considering leaving the company have been persuaded to stay there to work on Titan.
An "automotive research lab" was reportedly established at a confidential Silicon Valley location outside Apple's main Cupertino campus at the end of last year – suggesting that the final product may still be years away from release.
While its rival tech firm Google has been working on a driverless car for years, Apple is understood not to be going down this route with Titan. The company has existing links with the car industry through its dashboard touchscreen system, CarPlay, which is being supported by manufacturers such as Daimler, Volvo and Volkswagen.
Technology industry commentators have previously dismissed the idea of an Apple electric car, pointing out that the company does not have its own facility capable of mass automobile production. "It's one thing to draw pictures but it's a quantum leap to manufacture things, and Apple doesn't even manufacture," one industry insider told the Financial Times.
However, building a car plant would not be an obstacle for Apple, which is estimated to hold around $178 billion (£115bn) in cash. If Titan does come to fruition, it could rival the ground-breaking vehicles created by Tesla, the electric car manufacturer owned by PayPal billionaire Elon Musk. Last week, someone claiming to be an Apple employee emailed the Business Insider website to say that the firm's latest project would "give Tesla a run for its money".
Register for free to continue reading
Registration is a free and easy way to support our truly independent journalism
By registering, you will also enjoy limited access to Premium articles, exclusive newsletters, commenting, and virtual events with our leading journalists
Already have an account? sign in
Register for free to continue reading
Registration is a free and easy way to support our truly independent journalism
By registering, you will also enjoy limited access to Premium articles, exclusive newsletters, commenting, and virtual events with our leading journalists
Already have an account? sign in
Join our new commenting forum
Join thought-provoking conversations, follow other Independent readers and see their replies