Extreme weather could kill 150,000 people each year in Europe by the end of the century, say scientists
Hundreds of millions of people will be exposed to deadly weather events by 2100, researchers warn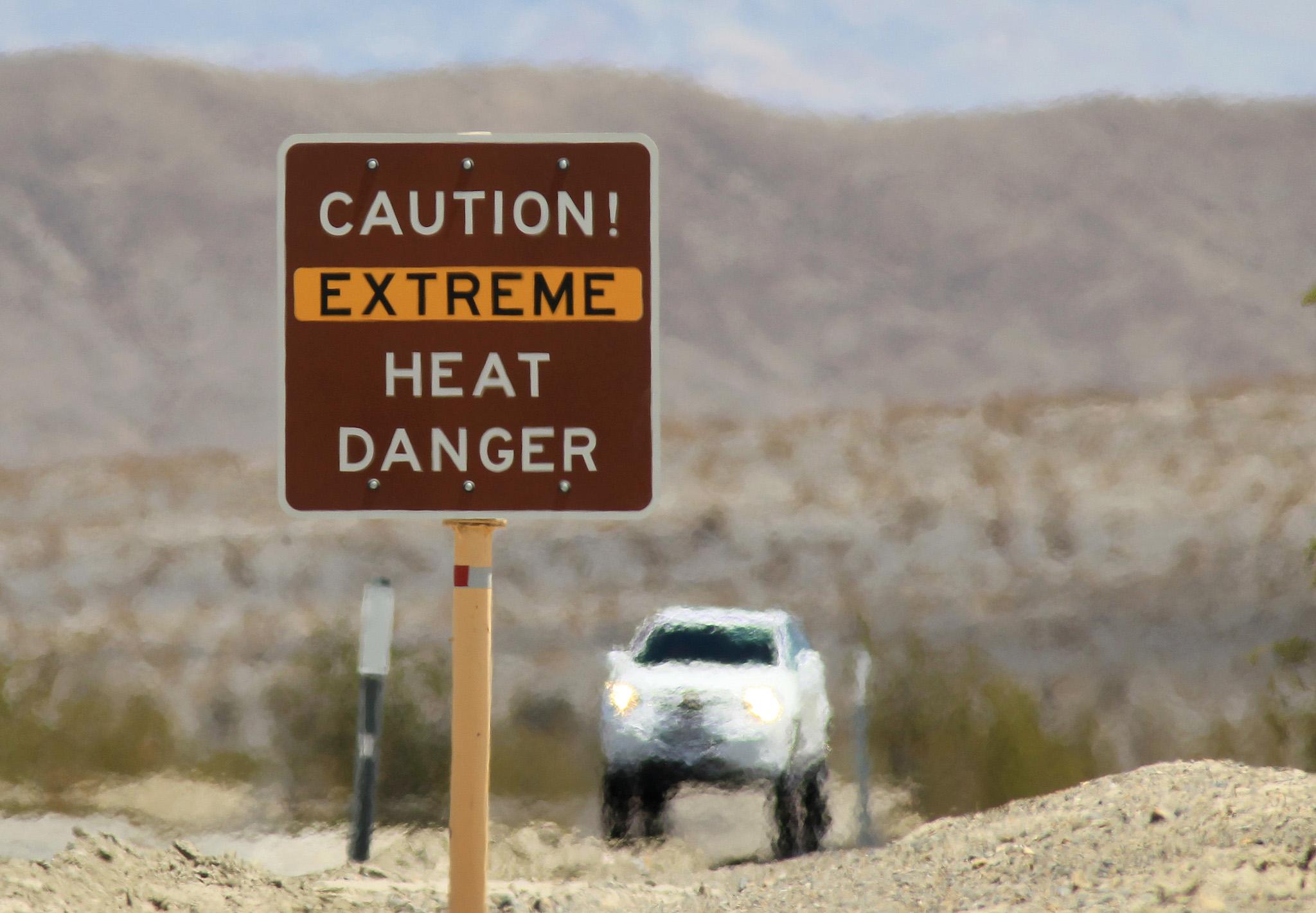 More than 150,000 people could die as a result of climate change each year in Europe by the end of the century, shocking new research has found.
The number of deaths caused by extreme weather events will increase 50-fold and two in three people on the continent will be affected by disasters, the study – that serves as a stark warning of the deadly impact of global warming – found.
The research by European Commission scientists lays out a future where hundreds of thousands of people die from heatstroke, heart and breathing problems, and flash flooding. It describes a world where droughts bring food shortages, people are at an increased risk of being killed by disease and infection, and the countryside is ravaged by wildfires.
It used historical records of extreme weather events and combined them with projections of the damage of climate change and changes in the population to project how, where and who will die from the effects of global warming.
10 photographs to show to anyone who doesn't believe in climate change
Show all 10
In what they say is a "much needed wake-up call" to governments across the continent, campaign groups insisted that action is needed now to avoid being responsible for deaths across the world.
"This is a stark warning showing why we need greater action on climate change fast," said Friends of the Earth campaigner Donna Hume. "People across the globe are already dying due to extreme weather events and without concerted action this will get worse, including right here in Europe.
"This fate can be avoided but only if governments get serious about making the switch away from dirty fossil fuels. Three quarters of existing coal, oil and gas has to remain unused if we are to avoid catastrophic climate change – so why is the UK Government intent on digging and drilling for more across the British countryside?
"It's time to ditch plans for fracking and new coal mines and instead invest in the renewable energy revolution."
The report is a dire warning that worldwide policy needs to change to address the dangers – and effects – of climate change, said the World Wildlife Fund.
"The evidence keeps on stacking up – climate change should be one of our top public policy concerns," said Gareth Redmond-King, head of climate and energy at WWF. "This report reinforces what we know about the impacts and unless we tackle the problem, that will put strain on our health and welfare systems, and ultimately cost lives.
"However this future is not inevitable. We know the causes of climate change, and we understand the solutions to climate change. It is in our power to keep the global rise in temperature to 1.5 degrees – but only if we act now and embrace a low carbon future. That means governments, including the UK, being bold – taking action to grow low-carbon industries, to support technological solutions, and to cut our greenhouse gas emissions. This is essential for the health, wellbeing and prosperity of people and the protection of nature the whole world over."
The Green Party warned that people who deny climate change exists are putting future generations in danger.
"Our planet is being destroyed and this report lays bare the devastating impact of climate change," said deputy leader Amelia Womack. "There are people alive today who will witness thousands of deaths every year due to extreme weather events. Every second we waste denying climate change exists and ignoring its deadly impact is time we steal from the next generation who will suffer the terrible consequences.
"This report makes for grim reading but it should also serve as a much needed wake-up call for governments across Europe that we cannot continue to tinker around the edges and hope for a miracle cure to climate change – we have to pull up our boots and get on with it now and do so with vigour. The UK and Europe needs to kick start a renewables revolution to create clean and stable energy for all and reclaim green spaces in the heart of our towns and cities."
The researchers who conducted the paper said that the commitments in the Paris accord must be upheld and that global warming must be addressed as a "matter of urgency" or that people will soon start dying in huge numbers.
"Climate change is one of the biggest global threats to human health of the 21st century, and its peril to society will be increasingly connected to weather-driven hazards," said lead author Dr Giovanni Forzieri, from the European Commission Joint Research Centre in Italy. "Unless global warming is curbed as a matter of urgency and appropriate measures are taken, about 350 million Europeans could be exposed to harmful climate extremes on an annual basis by the end of the century."
The scientists behind the paper said that it served as a clear warning that the world needs to address climate change, working to do less damage to the environment and make the world more resilient. They said that it is necessary for governments to ensure better land use and city planning – including the reduction of urban sprawl and car use, and fitting buildings with better air conditioning, insulation and floodproofing.
"This study contributes to the ongoing debate about the need to urgently curb climate change and minimise its consequences," said Dr Forzieri. "The substantial projected rise in risk of weather-related hazards to human beings due to global warming, population growth, and urbanisation highlights the need for stringent climate mitigation policies and adaptation and risk reduction measures to minimise the future effect of weather-related extremes on human lives."
Yearly deaths could soar 50 times from 3,000 between 1981 and 2010 to 152,000 between 2071 and 2100, the research published in the journal The Lancet Planetary Health found.
Most of those people will die from heatwaves, which could cause 99 per cent of all weather-related deaths. Fatalities will surge from 2,700 per year now to 151,500 each year by 2071.
Donald Trump says something could happen on the Paris Climate Agreement
Such catastrophic global warming will hit the UK too, killing people at a similar rate. By 2080, up to 7,500 Britons could be dead from heatwaves, cold snaps and flooding.
"With a one-in-three chance of record rainfall in England and Wales each winter, flooding is the most significant impact of climate change in the UK," said Greenpeace UK executive director John Sauven. "And yet the Government's own advisers have warned that ministers have no coherent plan to deal with this threat.
"The most important way we can prevent the risk of serious floods is by using nature, especially tree planting, to slow water flow. Additional measures should also include paying farmers to store water in fields and ensuring housebuilders make new homes resilient to flooding.
"While natural flood management is key, the Government will need to guarantee long-term funding for flood defence as storms like Desmond, that caused £5bn in damages, will become more frequent. When it comes to floods, prevention is far cheaper than cure, and the Government should demonstrate they've learned that lesson."
But much of the danger will come in southern Europe, where almost everyone will be affected by weather-related disasters.
The study looked at the impact of the seven most dangerous forms of extreme weather events: heatwaves, cold snaps, wildfires, droughts, river and coastal floods and windstorms, in the 28 EU member states as well as Switzerland, Norway and Iceland. Researchers analysed 2,300 disasters records from between 1981 and 2010 and combined them with projections of how climate change will progress and what it will do to populations.
Scientists found one reduction in deaths: the number of people killed by cold snaps. But that was only a small reduction and was clearly not enough to outweigh any of the other dangers.
And they said that 10 per cent of the risk would come from developments other than climate change, such as population growth, migration and urbanisation.
The caution comes as a deadly heatwave dubbed "Lucifer" spreads across Europe. Authorities in several countries have issued health warnings and temperatures have been registered as high as 47C, fanning dozens of forest fires in Italy, France, Spain, Macedonia and Albania.
And it follows a run of stark warnings about the state of the environment by the end of the century. This week, scientists said that by 2100, temperatures would be so high in south Asia that simply going outside could be deadly, and that there was only a 10 per cent chance that we would be available to avoid the 2C rise that scientists see as a tipping point by that year.
Scientists noted that the research assumed that humans would not adapt to the extreme weather events. But they said that it was an urgent warning that the world should look to halt the advance of climate change and limit the world's vulnerability to its now inevitable effects.
The research assumed that there would be no reduction in greenhouse gas emissions and that there would be no improvements in the policies used to reduce the effects of the extreme weather events it studied. Those might include medical technology or the introduction of new kinds of air conditioning, for instance.
"While the analysis only considered extreme events, and assumed no reduction in human vulnerability over time from adaptation, it is yet another reminder of the exposures to extreme weather and possible human impacts that might occur if emissions of greenhouse gases continue unabated," said Paul Wilkinson, professor environmental epidemiology at the London School of Hygiene and Tropical Medicine. "It adds further weight to the powerful argument for accelerating mitigation actions to protect population health."
Researchers added that as well as the fact that the study could be underestimating the effect of climate change by not considering changes to populations, it could actually be far higher than projected. The paper does not account for the fact that weather-related disasters could combine and then amplify each other.
Join our commenting forum
Join thought-provoking conversations, follow other Independent readers and see their replies