Stickman: Disney shows off back-flipping robot
The robot uses lasers to perform dramatic stunts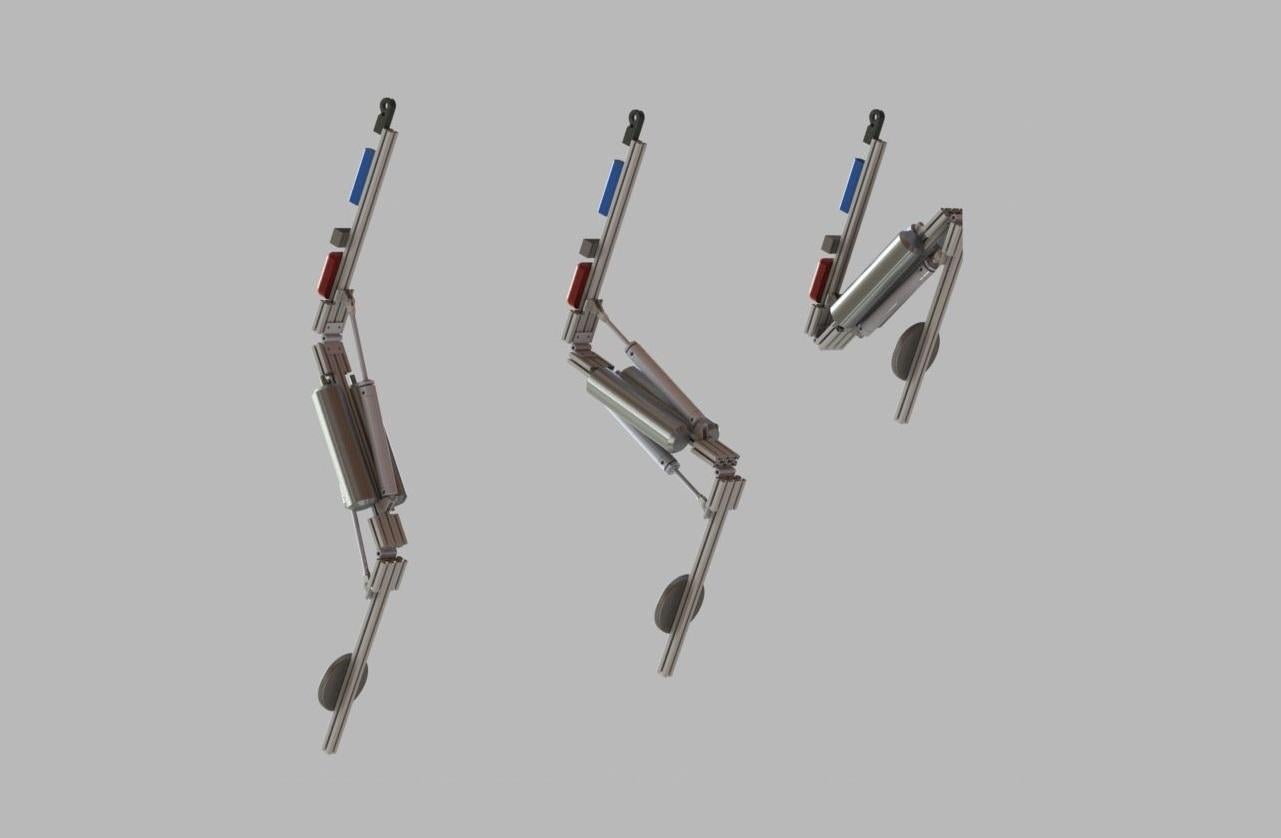 Disney has unveiled an acrobatic robot capable of performing backflips and other stunts thanks to an array of lasers.
The Stickman robot is the latest creation to come out of the Disney Research division of the entertainment conglomerate, which was set up 10 years ago to explore the potential of emerging technologies like virtual reality and robotics.
The robot is the first step towards the firm developing a "human scale acrobatic robot," according to a research paper detailing the device.
Gadget and tech news: In pictures
Show all 25
"Human performers have developed impressive acrobatic techniques over thousands of years of practising gymnastic arts," the paper's abstract states.
"At the same time, robots have started to become more mobile and autonomous and can begin to imitate these stunts in dramatic and informative ways."
A video accompanying the paper shows the robot swing from a cable and perform a backflip in mid-air, before landing on a crash mat.
With only three main parts and two degrees of freedom, the Stickman robot is unable to perform many complex tasks but the researchers hope that the technology it uses can be used in future versions.
"The robot uses and IMU and a laser range-finder to estimate its state mid-flight and actuates to change its motion both on and off the pendulum," the research paper states.
The Stickman robot is part of a new breed of advanced robots currently under development that can perform acrobatic stunts, most notably by Boston Dynamics.
The US-based engineering company unveiled a humanoid robot last year that could execute a perfect backflip.
The 1.5 metre Atlas robot is also capable of keeping its balance while jumping between raised blocks and if pushed over it is able to right itself.
But even these abilities were not enough to impress Elon Musk, the billionaire entrepreneur who is frequently warns about the dangers of advanced technology.
"This is nothing," Mr Musk tweeted in response to a video of the Atlas robot. 
"In a few years, that bot will move so fast you'll need a strobe light to see it. Sweet dreams..."
Join our commenting forum
Join thought-provoking conversations, follow other Independent readers and see their replies