Donald Trump filter Chrome extension rids the entire web of presidential contender
Mr Trump has threatened to shut down the internet if he gets in power — but some quick code means that you can shut him out of the internet first
Andrew Griffin
Thursday 31 December 2015 17:29 Comments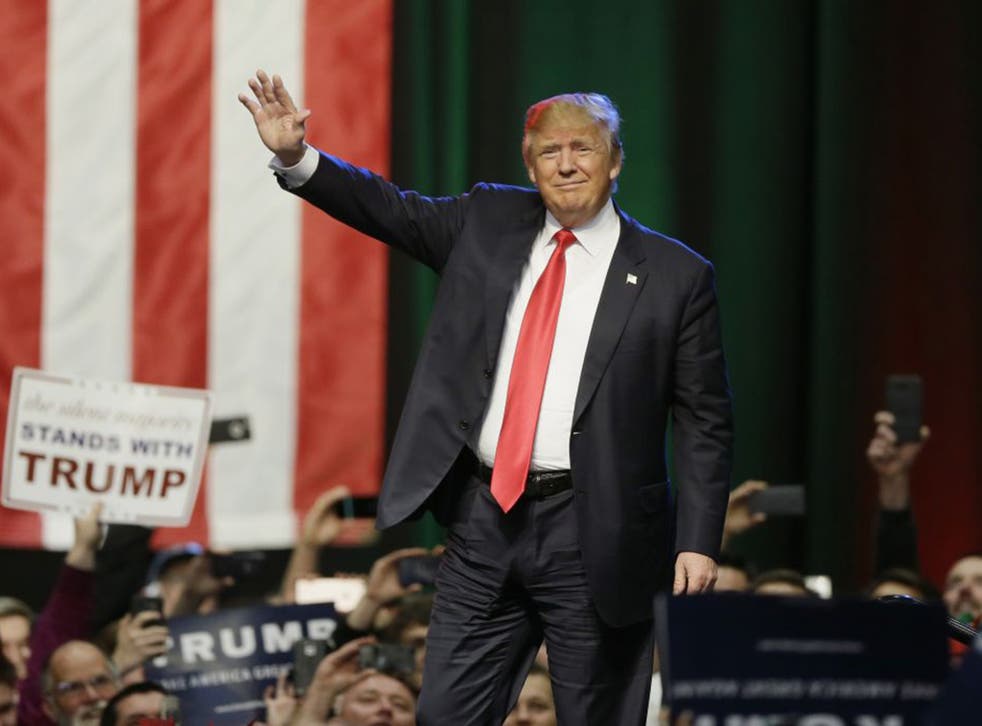 Donald Trump can be entirely banned from the internet using a Chrome extension.
The software analyses websites for the use of his name and stops access to any website that contains it.
Its creator says that the tool hasn't just been created to filter out the often incendiary pronouncements of the presidential candidate — but in the hope of broadening the debate, too.
"I hope folks will take this opportunity to learn more about the wide field of candidates out there," Rob Spectre, who created the Trump Filter, told CNN. The extension could allow people to actually learn about the issues that are at stake in the race to be the Republican candidate for president, he said.
The filter comes with three degrees of force — mild, aggressive, and vindictive. The former shuts down access to Trump's own Twitter, while the latter entirely bans news websites that write about him.
Donald Trump's most controversial quotes

Show all 14
Donald Trump has previously said that if he was in power he would look to shut down the internet — or at least parts of it. He has said that he is worried the web is being used to recruit extremists, and that as a result various parts of it should be turned off.
Register for free to continue reading
Registration is a free and easy way to support our truly independent journalism
By registering, you will also enjoy limited access to Premium articles, exclusive newsletters, commenting, and virtual events with our leading journalists
Already have an account? sign in
Register for free to continue reading
Registration is a free and easy way to support our truly independent journalism
By registering, you will also enjoy limited access to Premium articles, exclusive newsletters, commenting, and virtual events with our leading journalists
Already have an account? sign in
Join our new commenting forum
Join thought-provoking conversations, follow other Independent readers and see their replies