Donald Trump removes the judiciary from being listed as part of the Government on White House website
The discovery came soon after Mr Trump's 'Muslim ban' set the two branches against each other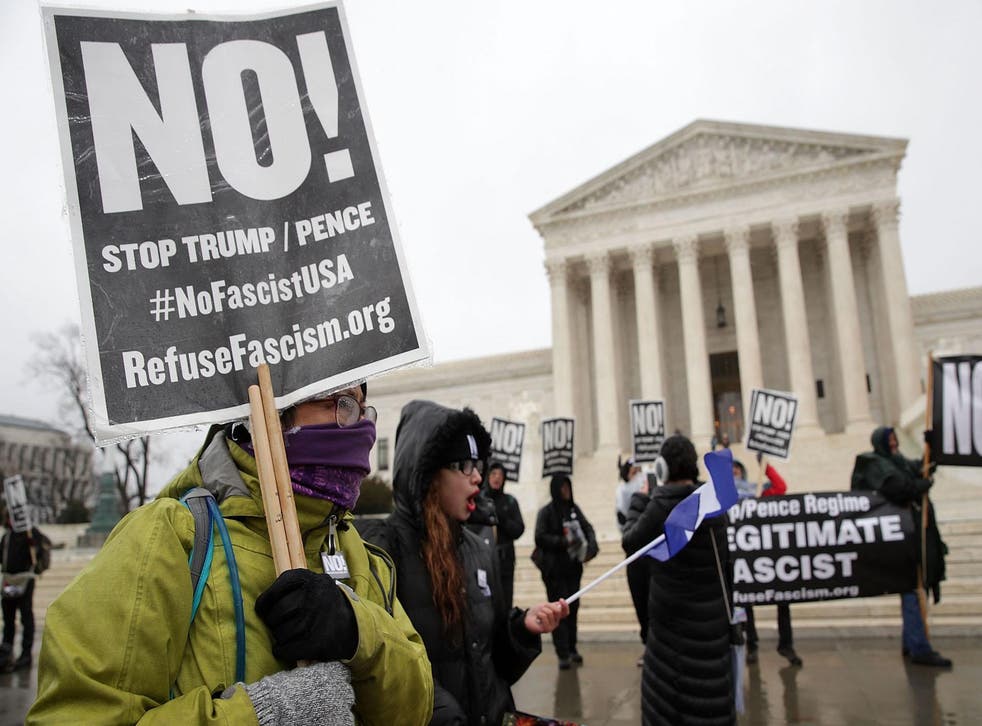 Donald Trump has removed the judiciary from the Government on the White House website.
Until now, and in every mainstream account of the politics of the US, the Government is made up of three branches. Those are made up of the executive, represented by the President; the legislative, made up of the Senate and House of Representatives; and the Judiciary.
But the White House website now leaves out all mention of that latter branch. As of shortly after the inauguration, it mentions only the executive and legislative branches, both of which are controlled by the Republicans.
The controversial orders Donald Trump has already issued

Show all 9
The discovery came soon after judges dealt a blow to Donald Trump's "Muslim ban", a decision that put the White House in conflict with the judicial branch.
Now the page that used to describe the judiciary's role in the governing of the US only reads: "Thank you for your interest in this subject".
Otherwise, the page on the US Government is unchanged, suggesting that the removal was done on purpose.
The change appears to have been made as part of a sweeping set of alterations and deletions made by Donald Trump as he entered the White House. Soon after the inauguration, for instance, it emerged that he had removed all mention of climate change or global warming, civil rights and protections for LGBT people, among others.
Register for free to continue reading
Registration is a free and easy way to support our truly independent journalism
By registering, you will also enjoy limited access to Premium articles, exclusive newsletters, commenting, and virtual events with our leading journalists
Already have an account? sign in
Register for free to continue reading
Registration is a free and easy way to support our truly independent journalism
By registering, you will also enjoy limited access to Premium articles, exclusive newsletters, commenting, and virtual events with our leading journalists
Already have an account? sign in
Join our new commenting forum
Join thought-provoking conversations, follow other Independent readers and see their replies