Donald Trump wants to ban the internet, plans to ask Bill Gates to 'close it up'
Speaking as he called for a 'complete shutdown' on Muslims entering the US, Mr Trump dismissed claims that 'closing up the internet' would be a freedom of speech issue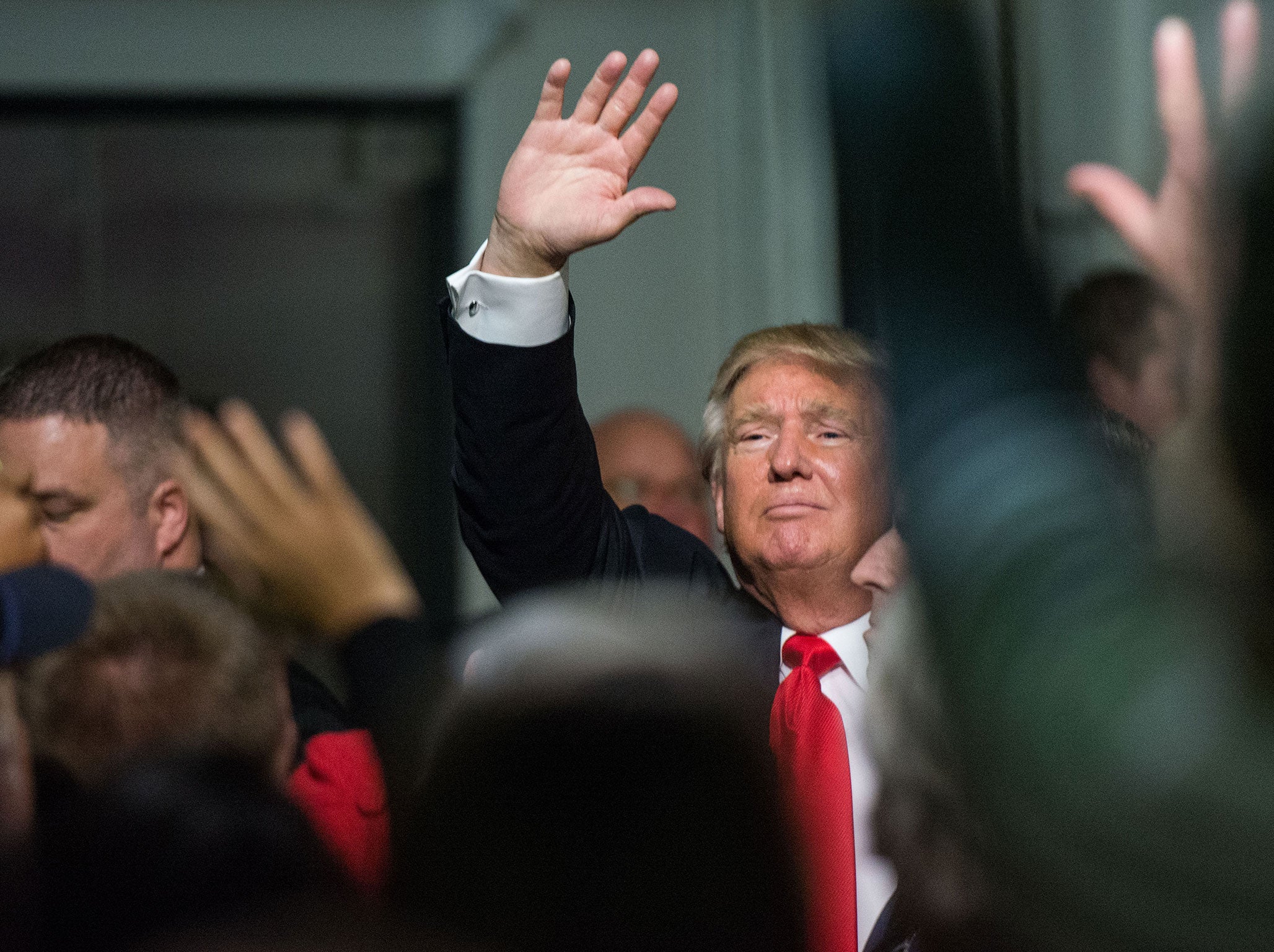 Donald Trump has called for the internet to be turned off so that children can no longer use it.
The presidential hopeful said that "We've got to maybe do something with the internet," because it was being used to radicalise people. He said that he would "see Bill Gates" so that he could look into "closing it up".
Speaking at the same event where he called for a "complete shutdown" on Muslims entering the US, Mr Trump laid out a rough plan for stopping the influence of Isis.
Children in America are "watching the internet and they want to be masterminds", Trump said in a speech.
"We're losing a lot of people because of the internet," Trump said. "We have to see Bill Gates and a lot of different people that really understand what's happening.
"We have to talk to them about, maybe in certain areas, closing that internet up in some ways. Somebody will say, 'Oh freedom of speech, freedom of speech.' These are foolish people."
Donald Trump's most controversial quotes
Show all 14
The rest of Mr Trump's speech went on to criticise the "incompetence" of the "stupid people" that are currently in power in the US.
"We used to call it the quiet majority," he said of his own supporters. "But people are fed up – they are fed up with incompetence, they are fed up with stupid leaders, they are fed up with stupid people."
Mr Trump was speaking at a campaign rally on the Second World War aircraft carrier the USS Yorktown in South Carolina. The speech came as polls showed that his frontrunner status was being threatened by Ted Cruz, who was shown to be five percentage points ahead of Mr Trump by a Monmouth poll just before the event.
Join our commenting forum
Join thought-provoking conversations, follow other Independent readers and see their replies