'Doxxing' hackers target those set to investigate them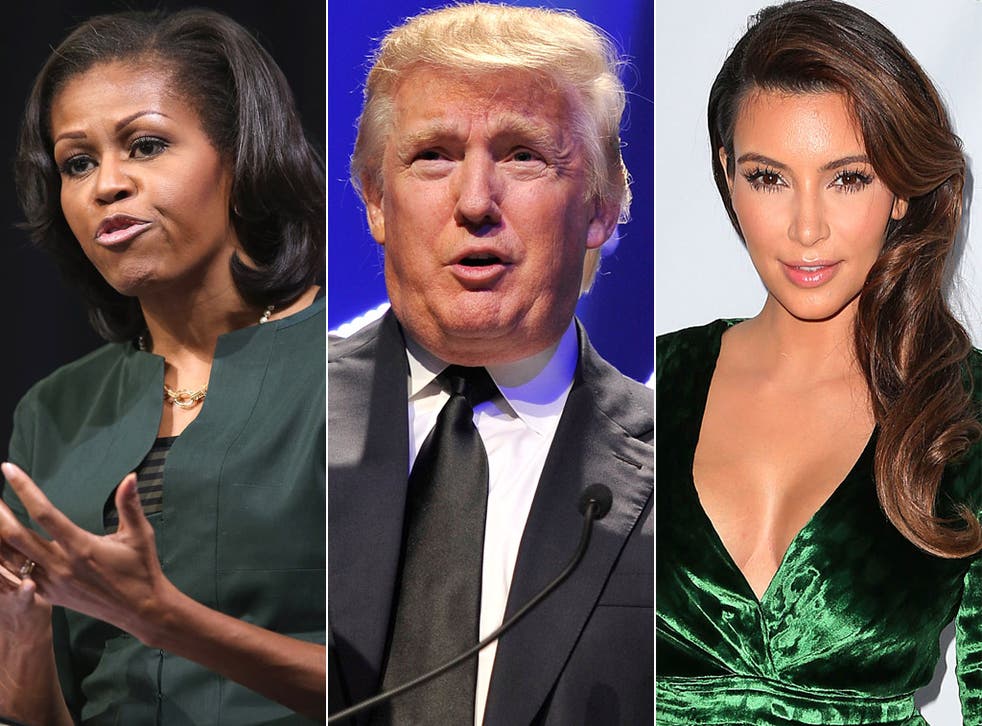 Michelle Obama, Kim Kardashian and Beyoncé are among at least 17 high-profile victims whose personal financial details have been published online by hackers.
Sensitive information including social security numbers, credit card records and mortgage amounts were released on Monday in a so-called "doxxing" attack on a series of celebrities and political figures, including Donald Trump, Mel Gibson, the US Vice-President, Joe Biden, and former Secretary of State Hillary Clinton.
The offending website's address features the former Soviet Union's now-defunct ".su" suffix, which is popular with internet pranksters.
As news of the hack spread across the web on Monday, more celebrity victims such as Britney Spears, Sarah Palin and Arnold Schwarzenegger were added to the site, which is headlined with a quote from the television serial-killer drama Dexter: "If you believe that God makes miracles, you have to wonder if Satan has a few up his sleeve."
The celebrity gossip website TMZ was the first outlet to report the security breach, which has also caused embarrassment for two of the law-enforcement agencies assigned to investigate it: FBI Director Robert Mueller and LAPD Chief Charlie Beck were both targeted by the hackers, as was the US Attorney-General, Eric Holder.
Most of the details were accompanied by unflattering images of the VIPs, though the hackers said Mrs Obama should, "Blame your husband, we still love you, Michelle".
The page devoted to Mr Beck includes the message, "#YouCantCorner TheDorner", an apparent reference to the former LAPD officer Christopher Dorner, who allegedly shot dead four people in Southern California in February, before committing suicide in a stand-off with authorities.
In his notorious online "manifesto", Dorner had praised the hacker group, Anonymous. Mr Beck said on Monday, "We'll take steps to find out who did this, and if they're within the boundaries of the United States, we'll prosecute them."The LAPD also promised to investigate on behalf of any local stars who had been targeted and wished to pursue an inquiry.
Among the LA-based victims was celebrity heiress Paris Hilton, who has been the subject of a series of similar attacks: hackers infiltrated her smartphone in 2005, and her Gmail account in 2009.
The actor Ashton Kutcher, whose financial details were posted on the website, is also a serial victim of internet pranksters. This week a 12-year-old boy admitted to making a prank 911 call in which he claimed to be a woman hiding from a gunman at Kutcher's address.
The call saw armed police descend on the house, where they held workers at gunpoint before establishing that it had been a hoax.
Register for free to continue reading
Registration is a free and easy way to support our truly independent journalism
By registering, you will also enjoy limited access to Premium articles, exclusive newsletters, commenting, and virtual events with our leading journalists
Already have an account? sign in
Register for free to continue reading
Registration is a free and easy way to support our truly independent journalism
By registering, you will also enjoy limited access to Premium articles, exclusive newsletters, commenting, and virtual events with our leading journalists
Already have an account? sign in
Join our new commenting forum
Join thought-provoking conversations, follow other Independent readers and see their replies