Dyson branches into lighting: company launches bright LED lamps that shine forever
Jake, son of James, adds a new product portfolio to the Dyson family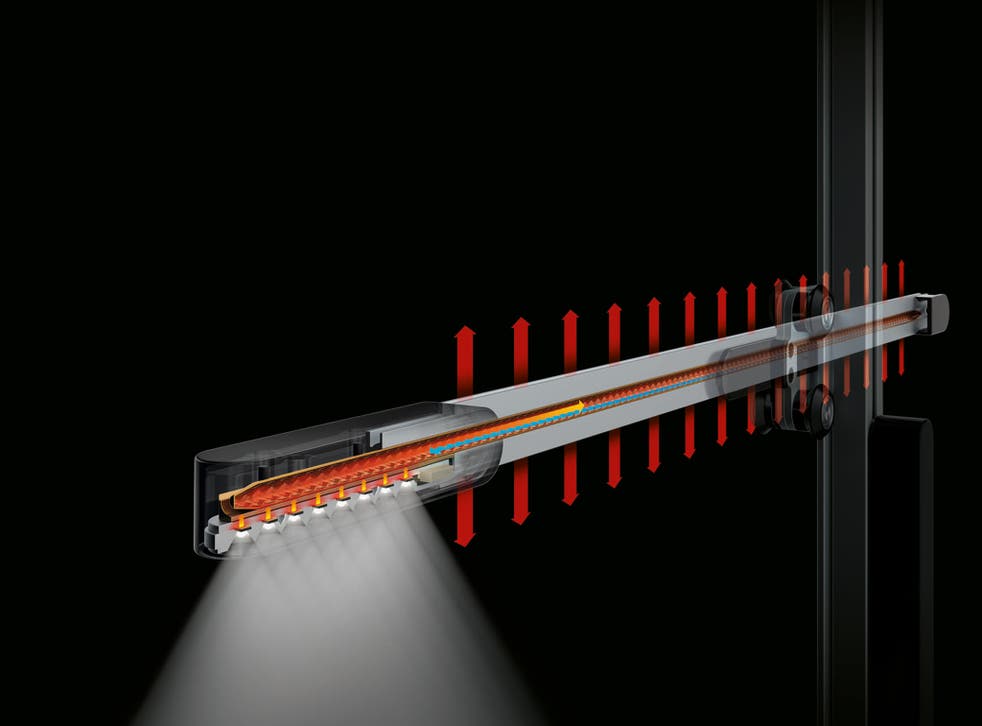 Of course you know the vacuum cleaners and will have dried your hands in the Airblade. Now, Jake Dyson has introduced a range of lighting with LED bulbs which will last, it's claimed, 37 years.
LEDs are naturally long-lasting but in some regular lights using them, the LEDs are bot protected from heat which leads to them losing brightness and colour. The new lights use heat pipe technology which will ensure 160,000 hours of continual use with a warm, white light at all times. The heat is drawn away from the LEDs through a heat sink in the lamp's horizontal arm which is made of aluminium.
There's more to the lights than the bulbs. The CSYS range, which comes in desk, floor-standing and clap versions, has a counterweight pulley system to allow you to move the arm vertically while anti-friction bearings let you manipulate it horizontally. It also rotates through 360 degrees.
The lights, which look very striking, come in black or white versions and offer touch-sensitive dimming to reach the exact level of light you need. And a memory in the dimmer means it'll turn on at the same brightness as when you turned it off.
The lighting range goes on sale on Monday 8 June, after which we'll review them in depth. The smaller lights cost £399 while the larger floor-standing model is £599. They'll be available from dyson.co.uk.
Register for free to continue reading
Registration is a free and easy way to support our truly independent journalism
By registering, you will also enjoy limited access to Premium articles, exclusive newsletters, commenting, and virtual events with our leading journalists
Already have an account? sign in
Register for free to continue reading
Registration is a free and easy way to support our truly independent journalism
By registering, you will also enjoy limited access to Premium articles, exclusive newsletters, commenting, and virtual events with our leading journalists
Already have an account? sign in
Join our new commenting forum
Join thought-provoking conversations, follow other Independent readers and see their replies