Earth Day 2013 celebrated with interactive Google Doodle
Melanie Leather
Monday 22 April 2013 16:27 Comments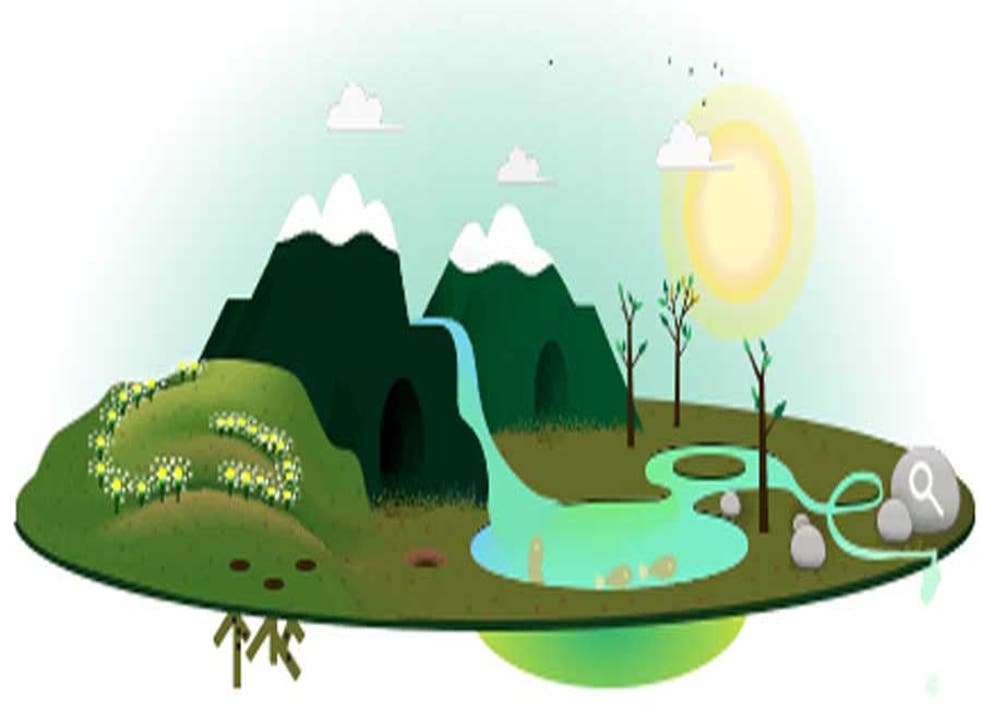 Earth Day 2013 has been given a major boost thanks to Google featuring it as its doodle.
Click HERE to view 'the best of Google Doodles' gallery
This is Google's 13th Earth Day doodle. Today's elaborate animation shows the cycle of seasons represented by the rising and falling sun and moon. Users can play and pause the moon and sun on four different images.
Earth Day is held every year on 22 April to highlight environmental issues, with events held around the world to show support. More than one billion people across 192 countries now participate in activities, with planting trees being one of the most popular ways to show support.
US senator Gaylord Nelson conceived the idea for the event in the wake of the 1969 oil spill in Santa Barbara, California. The first Earth Day began in 1970 when 20 million Americans took to the streets to demand a sustainable environment and it is widely credited with launching the modern environmental movement.
The first event led to the creation of the US Environmental Protection Agency and the passage of the Clean Air, Clean Water and Endangered Species Act.
Register for free to continue reading
Registration is a free and easy way to support our truly independent journalism
By registering, you will also enjoy limited access to Premium articles, exclusive newsletters, commenting, and virtual events with our leading journalists
Already have an account? sign in
Join our new commenting forum
Join thought-provoking conversations, follow other Independent readers and see their replies