Earth Day: Apple turns stores green, pledges to clean up manufacturing processes
Apple Stores and most of operations are powered by renewable energy, and company is now looking to make the supply chain more green
Andrew Griffin
Wednesday 22 April 2015 18:13 Comments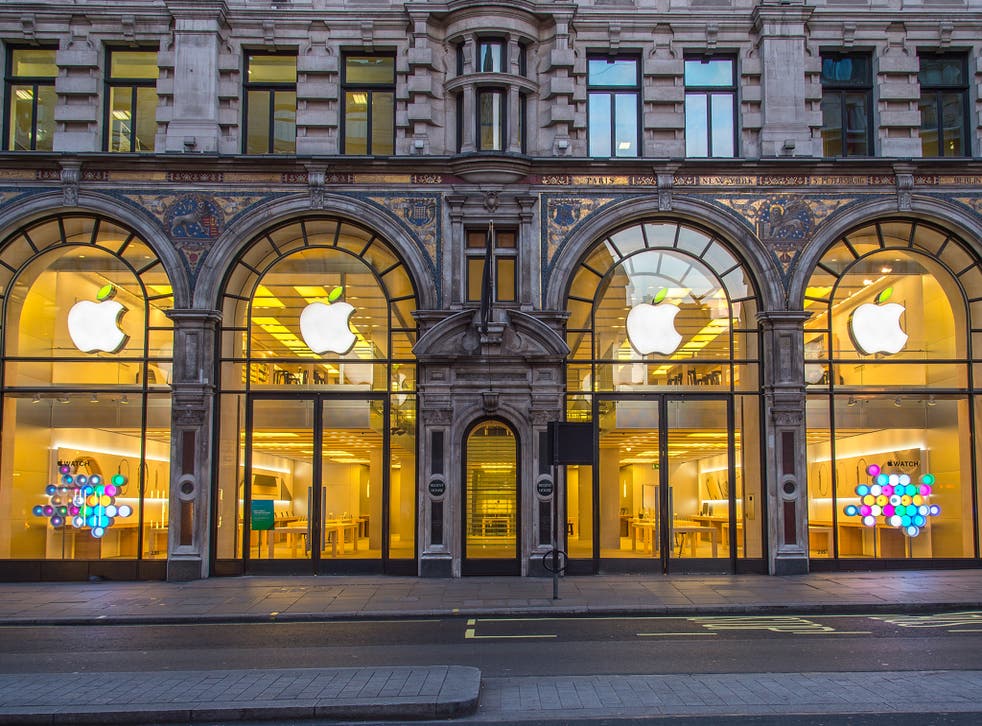 Apple has turned the logos on its stores green for Earth Day, committing at the same time to clean up its supply chain.
All Apple Stores in the UK, Germany, Italy, Spain, Australia and the US are now fully powered by renewable energy, and so are 87 per cent of its worldwide operations. But the company is now pledging to work towards cleaning up its manufacturing processes and its suppliers.
"We've made a big impact in our own facilities, and now we're tackling the global supply chain." Lisa Jackson, VP of Environmental Initiatives, Apple.
The company's supply chain has come under increasing scrutiny as it has grown. Given that the labour and parts used to make its and its competitors' products are often spread across the world, companies often become implicated in bad working conditions.
Tech companies have come under scrutiny for using bonded labour, for instance — where people are forced to work to pay off debts — which Apple announced that it had banned in February. Like the new work towards renewable power, much of that change was brought about by Apple leaning on its international suppliers.
Pictures that show we are killing our planet

Show all 21
Apple has been encouraging its suppliers to move towards renewable energy, including Flextronics, where they make the Mac Pro, which is now entirely by wind energy. It has also built a huge 40-megawatt solar energy project in China — which turns out more energy than all of its offices and retail stores in the country.
Apple also announced last week that it had bought up 36,000 acres of forest in the east of the US, which it will use to make sure that the paper in its packaging is renewable. Together, the new forests produce enough virgin fibre to account for nearly half of that used to make the boxes for the iPhone, iPad and other products.
The company has also been working to reduce the energy output of its devices, which it says now use 59 per cent less power than they did in 2008.
Register for free to continue reading
Registration is a free and easy way to support our truly independent journalism
By registering, you will also enjoy limited access to Premium articles, exclusive newsletters, commenting, and virtual events with our leading journalists
Already have an account? sign in
Join our new commenting forum
Join thought-provoking conversations, follow other Independent readers and see their replies