Ebola outbreak: Domain investor sells Ebola.com for $200,000
Businessman Jon Schultz buys and sells domain names for a profit, including Ebola.com for which he received $50,000 in cash and 19,000 shares in Cannabis Sativa Inc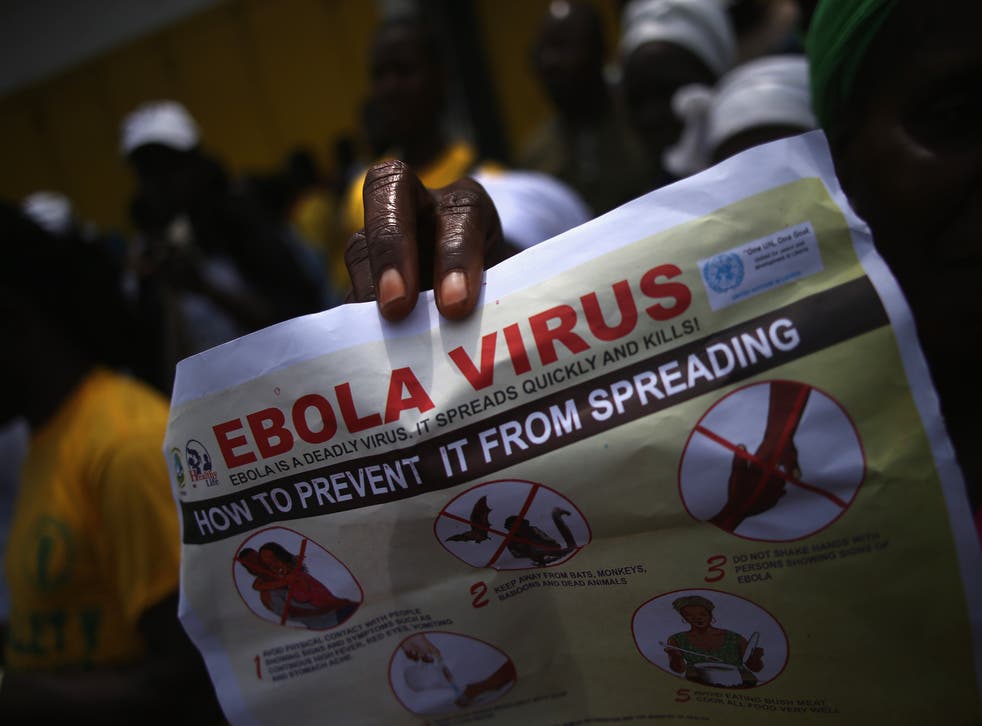 An internet real estate entrepreneur, who held on to Ebola.com for six years, has reportedly sold it for $200,000 (£124,000).
Jon Schultz's Blue String Ventures capitalises on the popularity and demand of high profile domain names – investing in them to sell on at a later date at a higher price.
Blue String Ventures bought Ebola.com in 2008 for $13,500 and earlier this month Mr Schultz, who also owns birdflu.com and H1N1.com (Swine Flu), had claimed that a "reasonable" offer would be around the $150,000 mark, considering the website is bringing in 5,000 page views each day.
In an interview with the Washington Post he explained that his business is largely a waiting game and that the deadlier an epidemic is in the West, the more bucks it could rake in: "Our domain birdflu.com is worth way more than Ebola.com. We're definitely holding onto that one for the event.
"That one's airborne and Ebola would never go airborne in the United States like bird flu can."
The men and women on the frontline against Ebola and other hazards

Show all 6
Days later on 20 October, he agreed to sell Ebola.com to Weed Growth Fund Inc for $50,000 in cash and 19,192 shares of the common stock of Cannabis Sativa Inc (CBDS), according to a Securities and Exchange Commission filing cited by DomainInvesting.
Shares for CBDS on the NASDAQ on Sunday morning currently stand at $9.20 each, valuing that part of the agreement at $176,566 (£109,700).
"We've had others like LasVegasRealEstate.com and PaydayLoans.com that sold for more," Mr Schultz told HuffingtonPost. "People don't understand what we do. We don't buy domain names hoping there's a disaster."
What Weed Growth Fund Inc would want with Ebola.com is anyone's guess, though as reported by DomainInvesting, the CEO of Cannabis Sativa Inc, Gary Johnson, earlier this month spoke on Fox News about using marijuana to help treat Ebola.
Ebola.com has been updated until 16 October with news articles relating to the outbreak, while visitors can donate to Doctors Without Borders or read about tips to protect oneself from the disease.
Nearly 5,000 people have been killed by Ebola, with most of those in the worst hit countries of Guinea, Sierra Leone and Liberia in West Africa, while the number of cases as surpassed the 10,000 mark.
Blue String Ventures has been contacted by The Independent for comment.
Register for free to continue reading
Registration is a free and easy way to support our truly independent journalism
By registering, you will also enjoy limited access to Premium articles, exclusive newsletters, commenting, and virtual events with our leading journalists
Already have an account? sign in
Register for free to continue reading
Registration is a free and easy way to support our truly independent journalism
By registering, you will also enjoy limited access to Premium articles, exclusive newsletters, commenting, and virtual events with our leading journalists
Already have an account? sign in
Join our new commenting forum
Join thought-provoking conversations, follow other Independent readers and see their replies