Elon Musk reveals first high-speed Boring tunnel under LA will open soon
The Boring Company will shoot passengers through its tunnel at high speeds beneath the congested streets of Los Angeles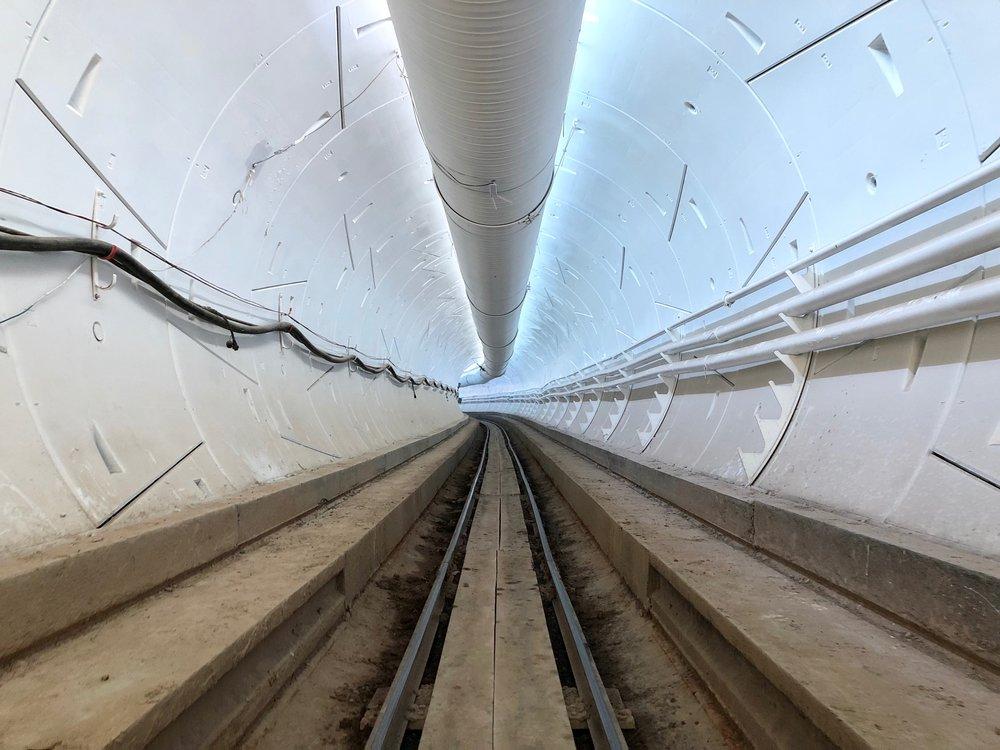 A two-mile tunnel capable of transporting people at up to 155 mph under the city of Los Angeles is set to open in December, billionaire entrepreneur Elon Musk has announced.
The tunnel is the first major project of The Boring Company, a startup born out of Mr Musk's frustration with LA traffic.
Responding to questions on Twitter on Sunday, Mr Musk revealed that the tunnel will open on 10 December, with free rides available for the public the following day.
When asked if this date represented "real time or Elon time" – referencing his notoriously over-ambitious schedules – he replied "I think real."
LA to San Francisco in 30 minutes: Paypal founder Elon Musk unveils 800mph Hyperloop 'trains'
Show all 6
The test tunnel stretches under LA from the SpaceX car park and connects to the surface via a lift up to a garage of a house in Hawthorne, California.
"The purpose is to demonstrate that a lift can be built in very small footprints and within existing buildings, whether they are houses, office buildings, or retail parking lots," the firm's website explains.
"Looking forward, one could have a lift in the basement of every office building, allowing extremely convenient commutes."
It is still not clear whether the tunnel will be the beginning of an underground network beneath LA, or whether it will simply be used for testing.
A video released by the startup in 2017 revealed Mr Musk's vision for a network of tunnels below urban areas that could carry cars on small platforms – or "Skates" – at high speeds beneath the streets.
Support free-thinking journalism and attend Independent events
The Boring Company has also said that pods could be used within the tunnels to carry pedestrians and cyclists, with no limit to the number of stations across the city. It is not clear which method of transport will be used in December.
"Unlike a subway, there is no practical upper limit to the number of stations that can be built along the tunnel route, as stations can be as small as a single parking space," the firm's website explains.
"Each station will consist of a bank of elevators and the number of elevators is only limited to the available land area."
Join our commenting forum
Join thought-provoking conversations, follow other Independent readers and see their replies