Elon Musk plans launch of 4000 satellites to bring Wi-Fi to most remote locations on Earth
Musk still has to struggle with the astronomical cost of the satellites and of sending them into space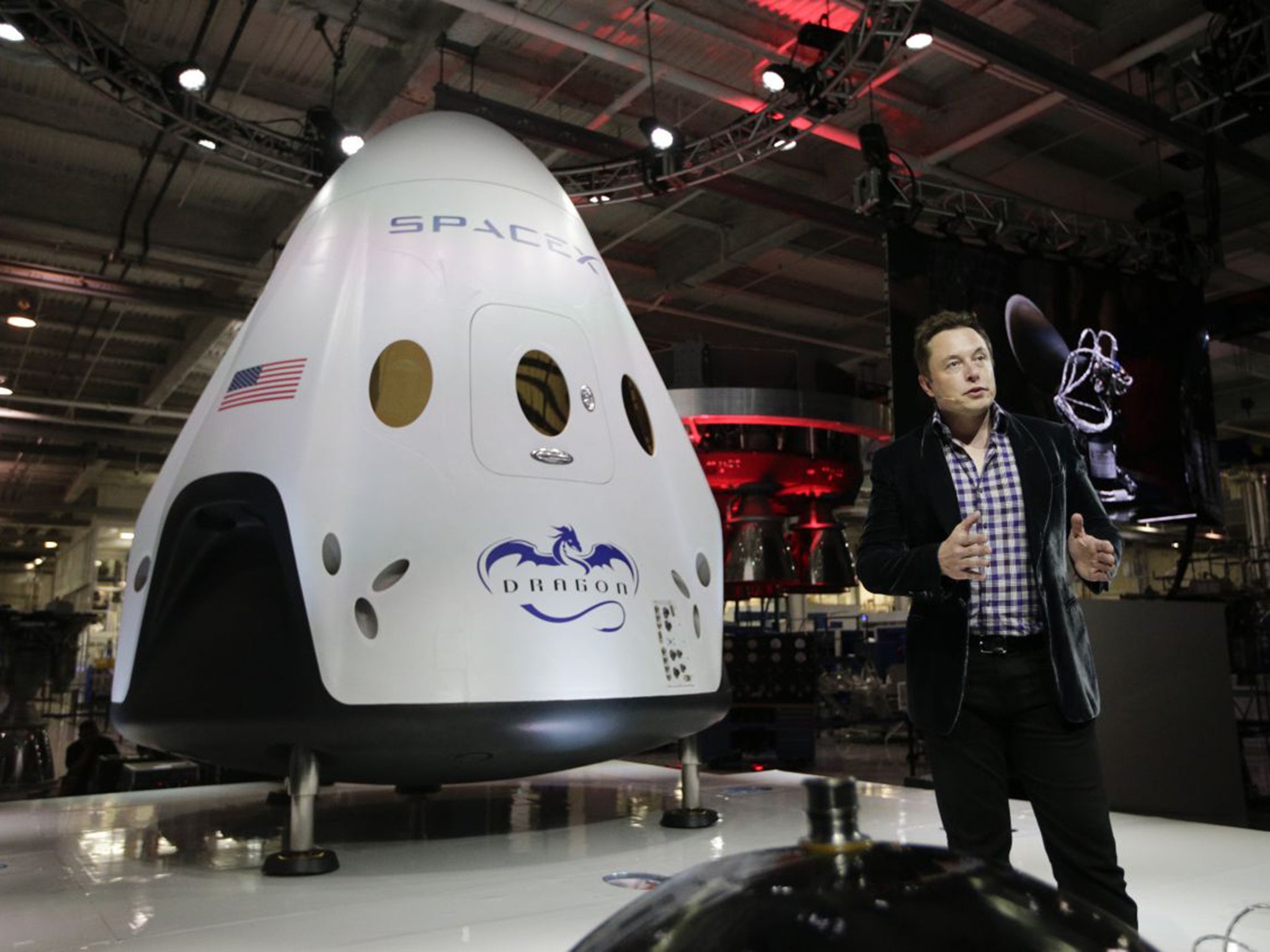 Elon Musk has officially requested permission from the Federal Communications Commission (FCC) to launch a 4000 strong flotilla of satellites into orbit.
Elon Musk's space company 'SpaceX' announced their primary plans in January with the official request coming early last week. If all goes to plan the satellites could be in orbit and the Internet operational within five years.
While satellite internet is not new technology, SpaceX plans to reduce the enormous latency over a space connection by launching the satellites into a low Earth orbit at around 650km. The low orbit and slower speeds mean 4000 satellites are needed to cover the earth, far more than necessary for higher orbit networking.
The astronomical cost of the satellites and launch may be the limiting factor. The customers for the service are the very poorest populations in the most remote regions on earth. The initial cost of the satellite network will be difficult to recover.
Whether for philanthropic reasons or in the search for global telecommunications dominance, Musk is not the only eccentric billionaire pushing this frontier.
Greg Wyler, an entrepreneur from Florida and founder of OneNet is being backed by The Virgin Group and Qualcomm to create a similar satellite network. With experience creating networks with his companies RwandaTel and O3B, Wyler might be the man to beat Musk in the next big space race.
Wyler still owns a significant amount of the licensing to supply satellite internet in various regions, meaning Musk may struggle trying to find the space for his own network.
Richard Branson said in Bloomberg's BusinessWeek "Greg has the rights, and there isn't space for another network… If Elon wants to get into this area, the logical thing for him would be to tie up with us and if I were a betting man, I would say the chances of us working together rather than separately would be much higher."
Musk's overall vision is always pointing towards Mars — meaning that the wifi could also be the first step in developing communications networks with the Red Planet for a future colony.
Join our commenting forum
Join thought-provoking conversations, follow other Independent readers and see their replies