Elon Musk's 'truly bizarre' Tesla earnings call leaves Wall Street unhappy
CEO brushed off 'boring, bonehead' question from analysts
Jeremy B. White
San Francisco
Thursday 03 May 2018 17:44 Comments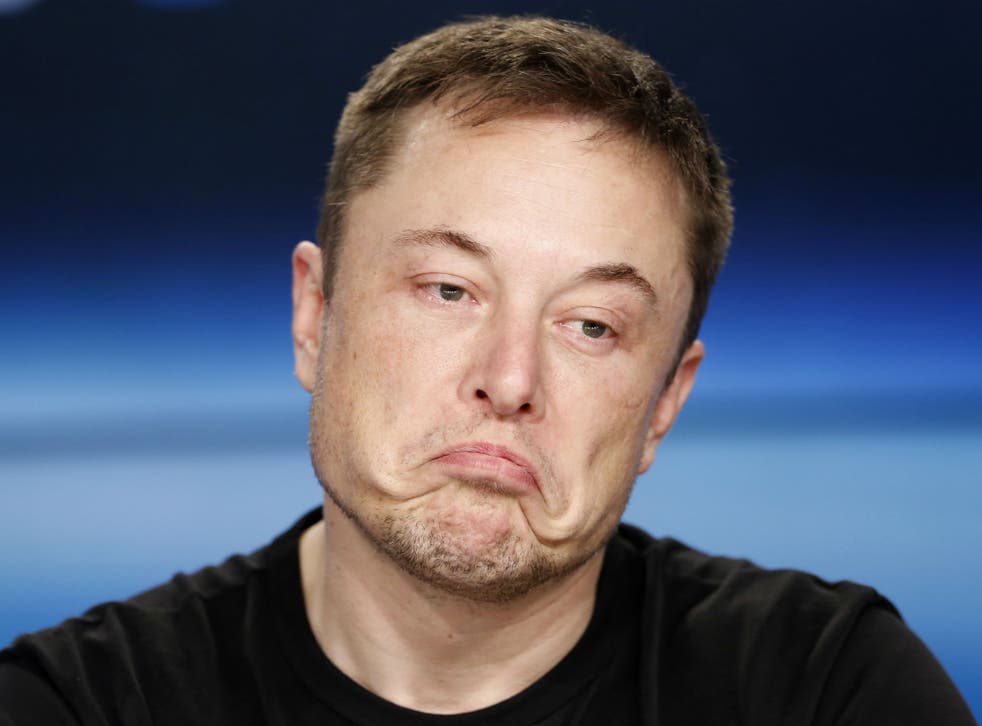 Not cool, Elon Musk.
That was the consensus reaction from market analysts after the Tesla CEO dismissed their queries as "so dry" during an earnings call, saying "boring, bonehead questions are not cool" and choosing to speak at length with a YouTube channel instead.
The dismissive reaction shaved billions off of the electric car maker's market value. It also drew rebukes - and pointed question's about Tesla's sustainability - from a range of different firms.
"To be clear. Tonight's conference call didn't go very well. Feedback we have received from investors during and following the call support this view," Morgan Stanley said.
"Needless to say," RBC Capital Markets said, "the call didn't go well".
"Truly Bizarre" was how JP Morgan headlined its note.
Tesla Model X reviewed

Show all 11
Morgan Stanley added a warning shot, cautioning against souring relations with Wall Street given that "an important part of Tesla's success has been its relationship with the capital markets in funding its ambitious plans.
"The analysts on the call represent the providers of capital that Tesla has throughout its history depended upon," the bank said.
The company's first-quarter performance was a mixed bag, JP Morgan noted, with a record net loss offset by better-than-expected revenue numbers. But Mr Musk's comments undercut what the likelihood was that those results would generate "a modestly positive reaction in the shares".
Elon Musk tweets video of the view from the car Falcon Heavy took into space
Analysts warned that Mr Tesla's odd performance could spook investors who are looking for signs of stability as the company burns through cash and strives to ramp up production of the Model 3, its first mass-market vehicle.
"Investor feedback is that the performance shook confidence, which we'd argue is an important piece of the Tesla story," analysts from RBC Capital Markets said, noting that Tesla still faces "healthy, and warranted, skepticism" about its "near-term production capabilities".
Register for free to continue reading
Registration is a free and easy way to support our truly independent journalism
By registering, you will also enjoy limited access to Premium articles, exclusive newsletters, commenting, and virtual events with our leading journalists
Already have an account? sign in
Join our new commenting forum
Join thought-provoking conversations, follow other Independent readers and see their replies