Elon Musk to build test track for super-fast 'Hyperloop' train
The Hyperloop will be able to carry people at up to 700 miles per hour, and could eventually carry people from LA to San Francisco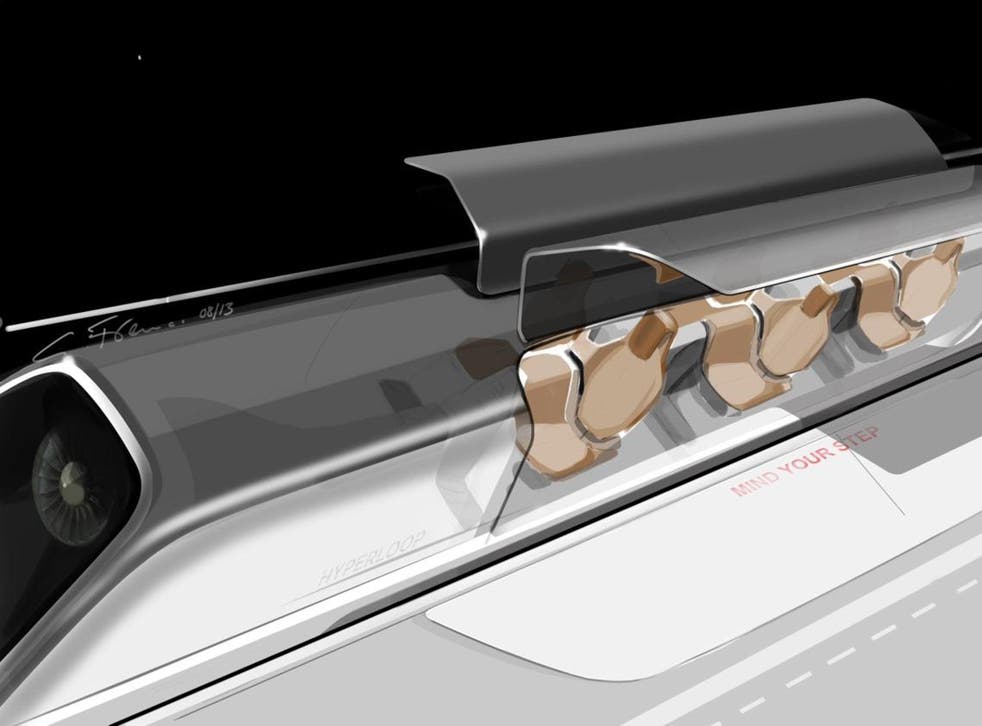 Elon Musk hopes to build a test track for his super-faster Hyperloop train in Texas, in a move that brings the sometimes mocked idea a little closer to reality.
He tweeted yesterday that he would build the Hyperloop test track, most likely in Texas.
It will allow companies and student teams to test out the pods for the system, he said. The Hyperloop uses the pods to travel around the track — and though the idea was sketched out by Musk, he has said that he hopes that other groups contribute towards the research and work of building it.
The idea involves sending the pods through tubes on a cushion of air. That would allow it to travel at high speed, with a theoretical top speed of 760 mph.
He told the Texas Tribune that the test track would be a loop of about five miles long and that Texas was the leading candidate to host it.
The facility would be privately funded, he said.
Musk hopes to build the track between Los Angeles and San Francisco, cutting the normally hours long journey down to 35 minutes.
The idea is currently being worked on by a research company called Hyperloop Transportation Technologies, which uses crowdsourcing and collaboration to try and bring Musk's idea together.
It hopes to complete a technical feasibility study in 2015, it has said, but doesn't expect the Hyperloop to be in commercial operation for at least another ten years.
Register for free to continue reading
Registration is a free and easy way to support our truly independent journalism
By registering, you will also enjoy limited access to Premium articles, exclusive newsletters, commenting, and virtual events with our leading journalists
Already have an account? sign in
Register for free to continue reading
Registration is a free and easy way to support our truly independent journalism
By registering, you will also enjoy limited access to Premium articles, exclusive newsletters, commenting, and virtual events with our leading journalists
Already have an account? sign in
Join our new commenting forum
Join thought-provoking conversations, follow other Independent readers and see their replies