Elon Musk faces backlash after blasting 'hypocrisy' of journalists in Twitter rant
After blasting reporting on safety lapses at a Tesla plant, Mr Musk suggested setting up a tool to rate the credibility of journalists
Jeremy B. White
San Francisco
Wednesday 23 May 2018 21:17 Comments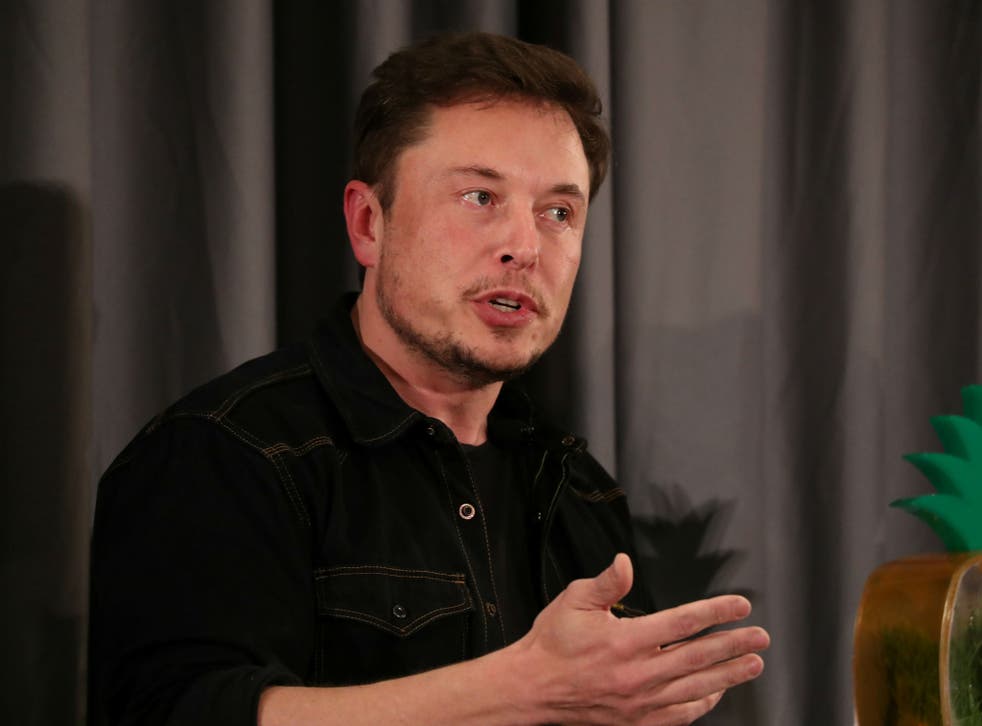 Tesla CEO Elon Musk has unleashed a blistering assault on the media in response to what he called inaccurate reporting about alleged safety lapses at a Tesla factory.
A story by investigative news outlet Reveal last month reported that officials had under-reported injuries at Tesla's manufacturing facility in Fremont, California. State labour officials subsequently announced they had opened an inquiry.
Officials at Tesla, including Mr Musk, have blasted that reporting as inaccurate, and the CEO laced into journalists with a string of tweets.
"Holier-than-thou hypocrisy of big media companies who lay claim to the truth, but publish only enough to sugarcoat the lie, is why the public no longer respects them", Mr Musk in his first message of the day.
Challenged by a transportation reporter for technology website the Verge who likened Mr Musks's broadside to Donald Trump's persistent efforts to undermine reporters, Mr Musk seemed to embrace the president's assault on media credibility.
"Why do you think he got elected in the first place? Because no ones believes you any more. You lost your credibility a long time ago", Mr Musk wrote.
World news in pictures

Show all 50
He then suggested launching a website where users can "rate the core truth of any article & track the credibility score over time of each journalist, editor & publication".
A number of reporters pushed back on Mr Musk's assertion that journalism's underlying woes lay in "constant pressure to get max clicks & earn advertising dollars", noting that Reveal is a nonprofit that relies on donations.
SpaceX 'Starman' glides into orbit in a Tesla Roadster after Falcon Heavy launch
The publication "doesn't do anything for clicks", Reveal host Al Letson wrote in response to Mr Musk. "But if you have issue with the reporting, but won't sit down and clear it up, it appears that you are tweeting for clicks".
Mr Musk has had an active week clashing with journalists on Twitter. While questioning Reveal's reporting, Mr Musk blasted a union representing auto workers and suggested workers who organised might face having to "give up stock options" - a statement that some experts said could attract the attention of labour authorities.
He has also challenged the media's coverage of a string of recent accidents involving Tesla vehicles. Earlier this month, Mr Musk pronounced coverage of a Tesla crash "messed up" and asserted that other car accidents get "almost no coverage" - a claim contradicted by the prevalence of local reporting on auto accidents.
Register for free to continue reading
Registration is a free and easy way to support our truly independent journalism
By registering, you will also enjoy limited access to Premium articles, exclusive newsletters, commenting, and virtual events with our leading journalists
Already have an account? sign in
Join our new commenting forum
Join thought-provoking conversations, follow other Independent readers and see their replies