'Something is wrong': Elon Musk makes Twitter account private
Previously unknown trick can 'vastly improve' a tweet's reach factor, users tell billionaire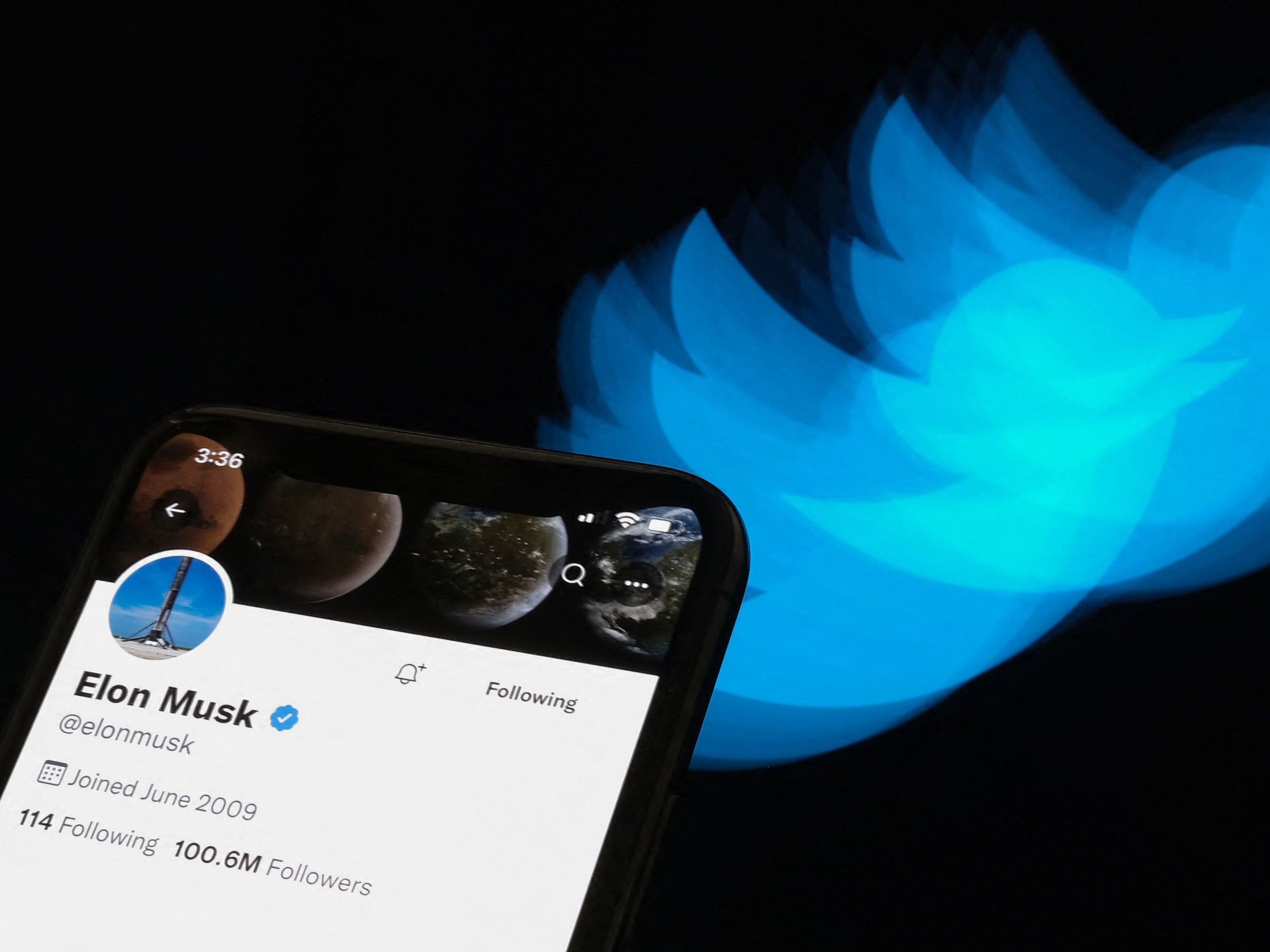 Elon Musk has made his Twitter account private in order to test out a peculiar feature with the platform
The tech billionaire, who bought Twitter in October for $44 billion,
"Something is wrong," he tweeted in reply to a post by popular right-wing Twitter account Libs of TikTok.
The tweet referenced a Twitter thread detailing how setting an account to private can "vastly improve" its reach factor.
Tests by Twitter users found that views and interactions for tweets were up to five times higher when accounts were made private.
Other unusual observations were made by Twitter users trying out the trick.
"The people I follow, whom I have on notifications, only started showing up after I set my account to private," wrote Twitter user Ian Miles Cheong.
"I received very few likes/ replies from mutuals in the public post. It became almost unusable with the pop-ups at the top."
In order to test the theory, Mr Musk updated his account settings so that only his 127.7 million followers can see his tweets.
"Made my account private until tomorrow morning to test whether you see my private tweets more than my private ones," he tweeted on Wednesday.
Since taking over Twitter last year, Mr Musk has made a number of changes to the social media platform, as well as laid off a significant portion of its workforce in an attempt to streamline operations and cut costs.
A number of controversial accounts have been reinstated, including former US president Donald Trump, suspected human trafficker Andrew Tate and rapper Ye (Kanye West). Ye has since had his account banned once again for sharing antisemitic posts.
A new Twitter Blue subscription service was also introduced in November, allowing users to buy a blue tick for a monthly fee. The premium version gives users access to bonus features like an edit button, as well as boosted visibility for their tweets.
Join our commenting forum
Join thought-provoking conversations, follow other Independent readers and see their replies