Ethereum price hits record high amid 'cryptocurrency gold rush'
In just two years the value of one ether has risen from below $100 to above $1,400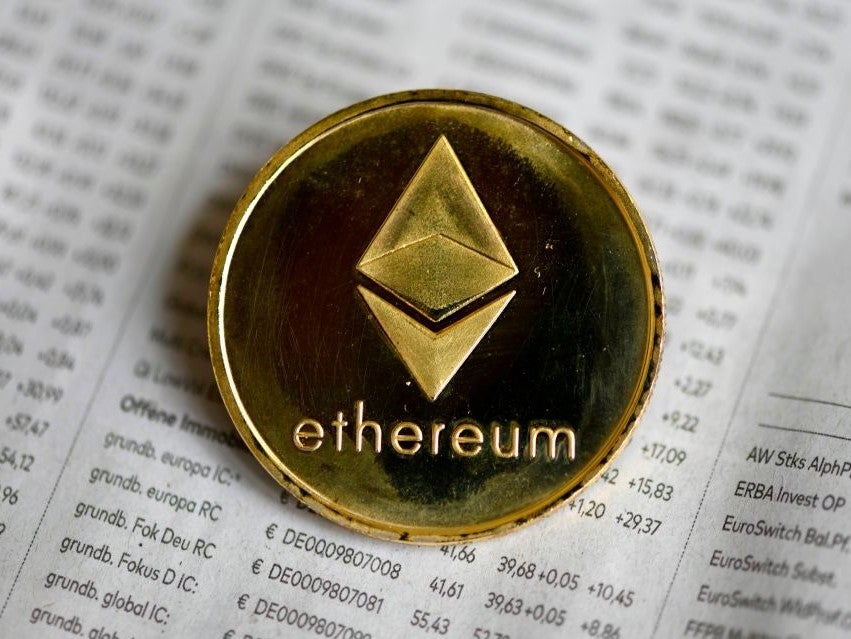 The price of ethereum (ether) has hit an all-time high after doubling in value in less than a month.
The cryptocurrency reached $1,430 (£1,044) on Tuesday, according to CoinMarketCap's price index, having previously peaked just below $1,400 in January 2018.
It marks a remarkable come back for ethereum, which crashed to below $100 in the months following its 2018 high.
It experienced a steady recovery throughout 2020 until a sudden price surge in late December took its value from around $600 to its current record highs.
Ethereum's resurgence comes amid a market-wide bull run that has seen major gains for most major cryptocurrencies, including bitcoin and litecoin.
Analysts have referred to the sky-rocketing prices as the 21st century gold rush, with computer-savvy entrepreneurs using high-powered machines to digitally mine the cryptocurrencies.
The underlying technology of these digital currencies mean new units are generated by solving complex mathematical problems that require vast amounts of computing power. For example, 6.25 new bitcoins are generated every 10 minutes by this process, which is roughly the equivalent of $220,000.
A report last year by Coherent Market Insights estimated that the cryptocurrency mining market would exceed $38 billion by 2025.
This is still only a fraction of the current value of the cryptocurrency market, which recently surpassed $1 trillion for the first time.
Bitcoin's volatile history in pictures
Show all 10
The market has been boosted by a variety of factors, including increased institutional investment during the coronavirus pandemic, but ethereum's meteoric rise can largely be pegged to a resurgent decentralised finance (Defi) industry.
"While the explosion of projects in Defi has caused growing pains for ethereum, solutions are in the works that are helping the network to scale," Paolo Ardoino, chief technology officer at leading cryptocurrency exchange Bitfinex, told The Independent.
"The launch of Tether tokens on such solutions, as a valuable and trusted source of liquidity, will help power ethereum towards its full potential."
Join our commenting forum
Join thought-provoking conversations, follow other Independent readers and see their replies