The Independent's journalism is supported by our readers. When you purchase through links on our site, we may earn commission.
Infected apps are secretly stealing money from millions of people
'All of this illicit activity takes place without the victim's knowledge'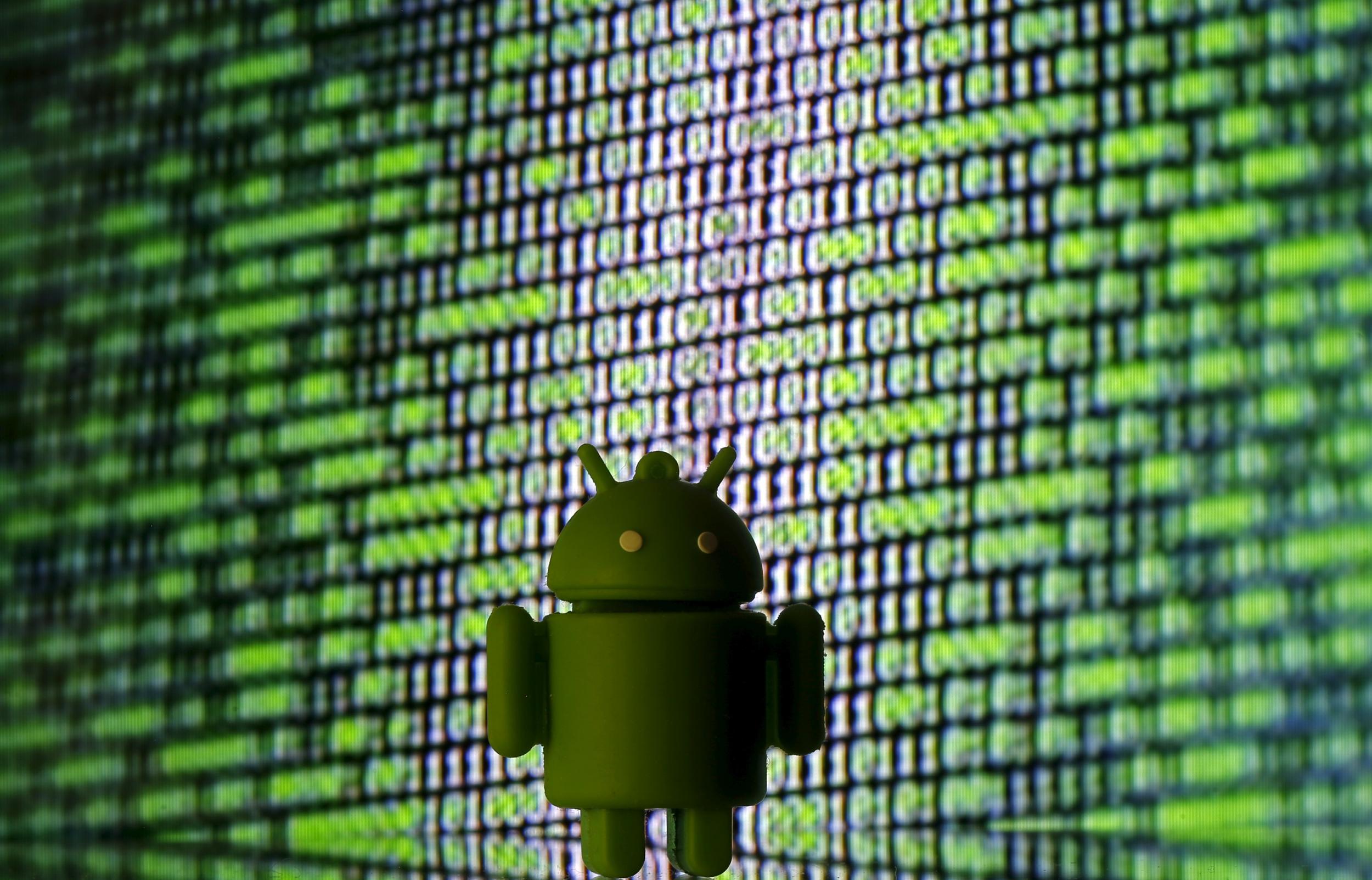 Malware that secretly charges users for fake services has been downloaded by millions of people, a new report says.
"ExpensiveWall", software designed to cheat users out of their money without them realising, was hidden in at least 50 apps in the Google Play store. A list of apps can be found further down this page.
According to the Check Point researchers who discovered it, ExpensiveWall has been downloaded between one million and 4.2 million times.
11 hidden Google Chrome features you didn't know existed
Show all 11
"The malware registers victims to premium services without their knowledge and sends fraudulent premium SMS messages, charging their accounts for fake services," the researchers said.
"In some cases, the SMS activity takes place without giving the user any notice. In other cases, the malware presents the user with a button called 'Continue', and once the user clicks the button, the malware sends a premium SMS on [their] behalf."
A number of people who installed ExpensiveWall-infected apps tried to warn other users off downloading them by leaving negative reviews on Google Play. Some of these read:
"Scam!!!"
"Virus detected"
"It is NOTHING like the ad on Instagram tey [sic] lie to you DO NOT DOWNLOAD IT"
"The comments indicate that the app is promoted on several social networks including Instagram, which might explain how it came to be downloaded so many times," said Check Point.
The ExpensiveWall apps were reported to Google on 7 August and removed from the Play store.
However, Check Point says more infected apps were made available to download on Google Play "within days". These were taken down four days later.
Cyber-attack: MalwareTech on how he "accidentally" halted the spread of the ransomware
The ExpensiveWall apps requested a number of permissions from users after being downloaded, including internet and SMS access.
These are fairly common permissions that most users wouldn't think twice about granting, but allowed ExpensiveWall to operate.
However, Check Point says it could have caused a lot more damage.
"While ExpensiveWall is currently designed only to generate profit from its victims, a similar malware could be easily modified to use the same infrastructure in order to capture pictures, record audio, and even steal sensitive data and send the data to a command and control (C&C) server," it said.
"Since the malware is capable of operating silently, all of this illicit activity takes place without the victim's knowledge, turning it into the ultimate spying tool."
Check Point says ExpensiveWall is a new variant of a malware found on Google Play earlier this year by McAfee, and says "the entire malware family" has been downloaded between 5.9 million and 21.1 million times.
If you downloaded an ExpensiveWall-infected app, you should delete it immediately. Check Point has listed the following apps online:
I Love Fliter
Tool Box Pro
X WALLPAPER
Horoscope
X Wallpaper Pro
Beautiful Camera
Color Camera
Love Photo
Tide Camera
Charming Camera
Horoscope
DIY Your Screen
Ringtone
ดวง 12 ราศี Lite
Safe locker
Wifi Booster
Cool Desktop
useful cube
Tool Box Pro
Useful Desktop
ดวง 12 ราศี Lite
Horoscope2.0
Yes Star
Shiny Camera
Simple Camera
Smiling Camera
Universal Camera
Amazing Toolbox
Easy capture
Memory Doctor
Tool Box Pro
Reborn Beauty
Joy Photo
Fancy Camera
Amazing Photo
Amazing Camera
Super Wallpaper
DD Player
Fascinating Camera
Universal Camera
Cream Camera
Looking Camera
DD Weather
Global Weather
Love Fitness
Pretty Pictures
Cool Wallpapers
Beauty Camera
Love locker
Real Star
Magic Camera
Wonder Camera
Funny Camera
Easy Camera
Smart Keyboard
Travel Camera
Photo Warp
Lovely Wallpaper
Lattice Camera
Quick Charger
Up Camera
Photo Power
HDwallpaper
Wonderful Games
BI File Manager
Wallpapers HD
Beautiful Video-Edit your Memory
Wonderful Cam
useful cube
Ringtone
Exciting Games
Replica Adventure
GG Player
Love Camera
Oneshot Beautify
Pretty Camera
CuteCamera
Cartoon Camera-stylish, clean
Art Camera
Amazing Video
Fine Photo
Infinity safe
Magical Horoscope
Toolbox
Cute Belle
CartoonWallpaper
Ringtone
Best Camera
Colorful Locker
Light Keyboard
Safe Privacy
Enjoy Wallpaper
File Manager
Fancy locker
Cute Puzzle
Smile Keyboard
Vitality Camera
Lock Now
Fancy Camera
Useful Camera
Vitality Camera
Sec Transfer
Lock Now
Magic Filter
Funny Video
Amazing Gamebox
Super locker
Music Player
Join our commenting forum
Join thought-provoking conversations, follow other Independent readers and see their replies