Ex-Facebook and Google employees form group to protect people from 'harmful and addictive' tech products
'Tech companies are conducting a massive, real-time experiment on our kids, and, at present, no one is really holding them accountable'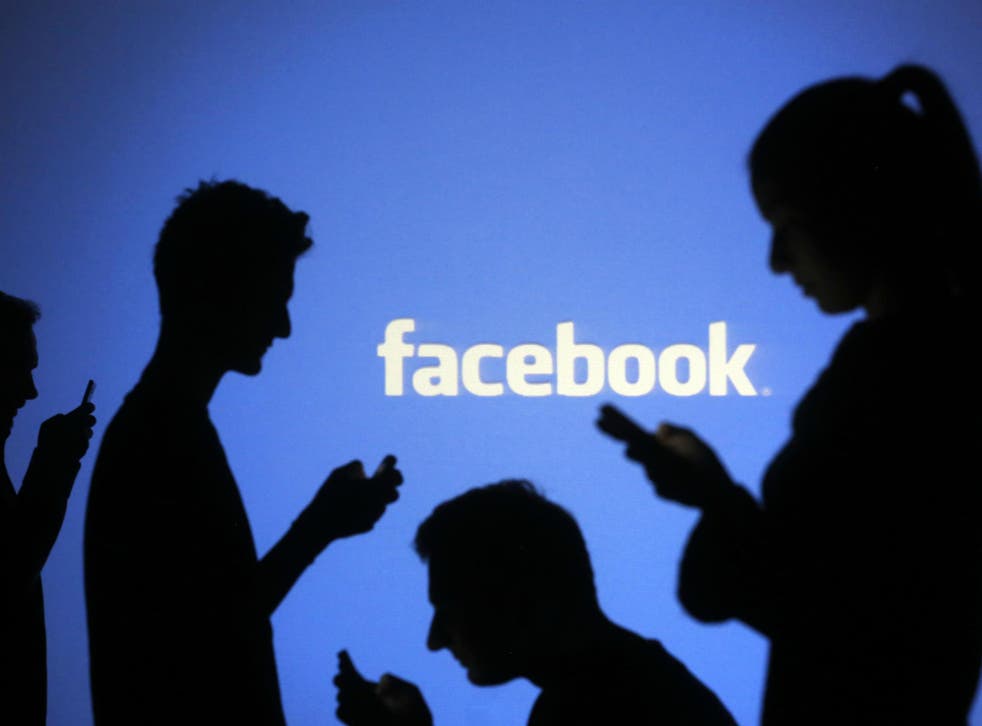 A group of former Facebook, Google and Apple employees have launched a campaign to protect people from addictive technologies.
They have teamed up to pressure technology companies to make their products "less intrusive and less addictive".
They will also warn people about the dangers of technology, and help engineers build products that have less potential to inflict harm on users.
How to stop Facebook from revealing everything about you

Show all 9
Several prominent technology experts have spoken out against Silicon Valley giants over recent months, accusing them of causing damage to people's minds and society as a whole, for their own gain.
The Truth About Tech campaign is aiming to educate people about the methods these companies use to get users hooked, and will provide practical advice to help them fight back.
"The most powerful tech companies in the world are making deliberate decisions that do great harm," said Tristan Harris, an ex-Google employee, who is part of the campaign.
"They've created the attention economy and are now engaged in a full-blown arms race to capture and retain human attention, including the attention of kids. Technologists, engineers, and designers have the power and responsibility to hold themselves accountable and build products that create a better world.
"Plenty of smart engineers and designers in the industry want to create apps that provide us with the information we need to improve our lives as quickly as possible, instead of just sucking us in for as long as possible."
In November, Harris warned that companies like Facebook are "steering" users' thoughts, and that even if you know exactly how so-called "persuasive technologies" work, they can still have an enormous amount of power over you.
Around the same time, the person who invented the Like button, Justin Rosenstein, the first president of Facebook, Sean Parker, and a former executive for the social network, Chamath Palihapitiya, also fiercely criticised the company.
The Truth About Tech campaign has been launched by the Common Sense and Center for Humane Technology organisations.
"Tech companies are conducting a massive, real-time experiment on our kids, and, at present, no one is really holding them accountable," said James P Steyer, the CEO of Common Sense.
"Their business models often encourage them to do whatever they can to grab attention and data and then to worry about the consequences later, even though those very same consequences may at times hurt the social, emotional, and cognitive development of kids."
Facebook recently admitted that social media can be bad for you, but added that it all comes down to how you use it.
"According to the research, it really comes down to how you use the technology," the company wrote. "For example, on social media, you can passively scroll through posts, much like watching TV, or actively interact with friends — messaging and commenting on each other's posts.
"Just like in person, interacting with people you care about can be beneficial, while simply watching others from the sidelines may make you feel worse."
Mr Harris and Mr Steyer will catalogue the various tech industry techniques that can be used to addict and distract young minds at an event in Washington, DC, this week.
They will also discuss the potentially harmful impacts they can have, such as attention and cognition disorders, depression, loneliness, stress, anxiety, suicidal thoughts, loss of productivity, hindrance of children's development; lack of critical-thinking skills, and a misconstrued sense of culture, Common Sense said.
Register for free to continue reading
Registration is a free and easy way to support our truly independent journalism
By registering, you will also enjoy limited access to Premium articles, exclusive newsletters, commenting, and virtual events with our leading journalists
Already have an account? sign in
Register for free to continue reading
Registration is a free and easy way to support our truly independent journalism
By registering, you will also enjoy limited access to Premium articles, exclusive newsletters, commenting, and virtual events with our leading journalists
Already have an account? sign in
Join our new commenting forum
Join thought-provoking conversations, follow other Independent readers and see their replies