Facebook to make political advertisers hand over more information, Mark Zuckerberg announces
Advertisers must confirm their identity and location, CEO says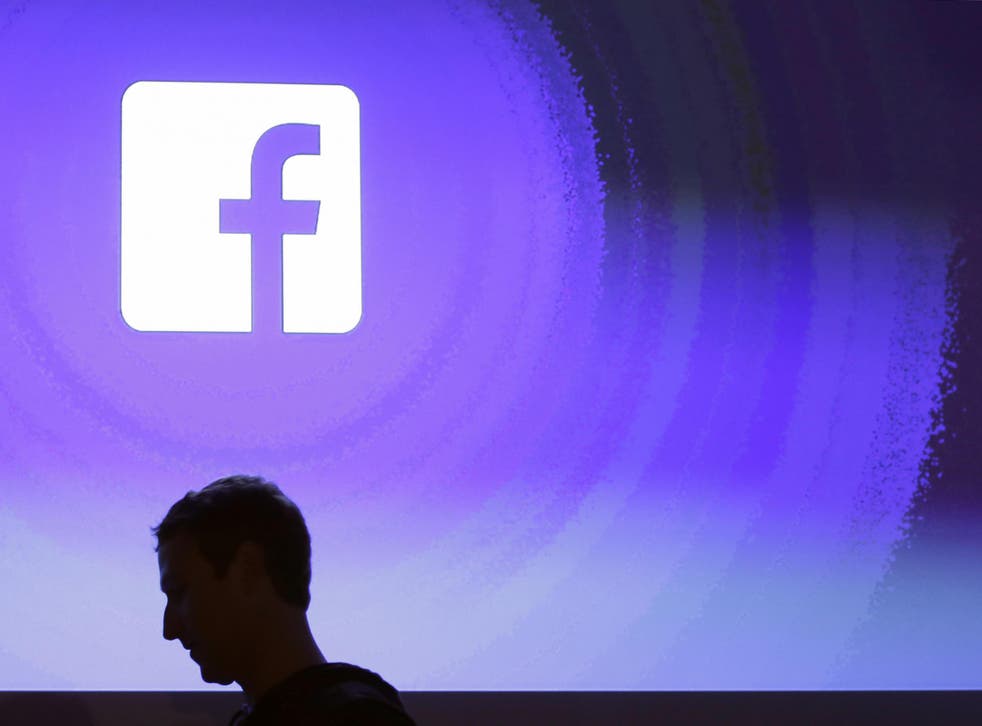 Facebook will require political advertisers to provide more information about their identities, CEO Mark Zuckerberg has said, responding to concerns about how foreign advertisements affected the 2016 presidential election.
Mr Zuckerberg said any advertiser who wanted to run political or issue ads would have to be verified, confirming both their identity and location. The same policy will apply to people running large Facebook pages, Mr Zuckerberg said.
"With important elections coming up in the US, Mexico, Brazil, India, Pakistan and more countries in the next year, one of my top priorities for 2018 is making sure we support positive discourse and prevent interference in these elections," the CEO wrote in a Facebook post.
The company has also developed a new tool to let Facebook users see all the ads any given page is running, Mr Zuckerberg said.
He added that the changes would require the hiring of thousands more people, in order to get them completed by the 2018 US midterm elections.
Facebook has faced increasing scrutiny over the role its political ads played in the last presidential election. The company admitted in September that Russian nationals had purchased more than $100,000(£70,968) in advertisements on its platform in an attempt to sow discord in the election. The ads, which focused on race, religion, gun rights, and LGBTQ issues, reached an estimated 126m people.
Gadget and tech news: In pictures

Show all 25
Mr Zuckerberg is set to testify in front of two US congressional committees next week about the issue, as well about a recent scandal concerning access to user data.
On Friday, the CEO threw his support behind the Honest Ads Act – a piece of congressional legislation meant to regulate political ads across the internet.
"Election interference is a problem that's bigger than any one platform, and that's why we support the Honest Ads Act," he wrote. "This will help raise the bar for all political advertising online."
The act, sponsored by a bipartisan group of senators, would require online ads to meet the same disclaimer requirements as their print and broadcast counterparts. Major digital platforms, like Facebook, would also be required to maintain records of any large political ad sales.
Senator Mark Warner, a co-sponsor of the bill, praised Mr Zuckerberg's endorsement, saying he would "encourage all of the platform companies to follow suit."
Mr Zuckerberg reportedly opposed the bill in the past, but changed his tune ahead of his meetings with angry legislators.
US lawmakers are also concerned by recent revelations that Facebook allowed a political messaging company to access millions of users' data without their knowledge. The company, Cambridge Analytica, improperly obtained data from up to 87m users, Facebook admitted this week. Cambridge Analytica has said the number is closer to 30m.
Register for free to continue reading
Registration is a free and easy way to support our truly independent journalism
By registering, you will also enjoy limited access to Premium articles, exclusive newsletters, commenting, and virtual events with our leading journalists
Already have an account? sign in
Register for free to continue reading
Registration is a free and easy way to support our truly independent journalism
By registering, you will also enjoy limited access to Premium articles, exclusive newsletters, commenting, and virtual events with our leading journalists
Already have an account? sign in
Join our new commenting forum
Join thought-provoking conversations, follow other Independent readers and see their replies