The Facebook app could be ruining your Android phone's battery life and performance
A number of Android users have found that the Facebook app could be negatively affecting their phone's performance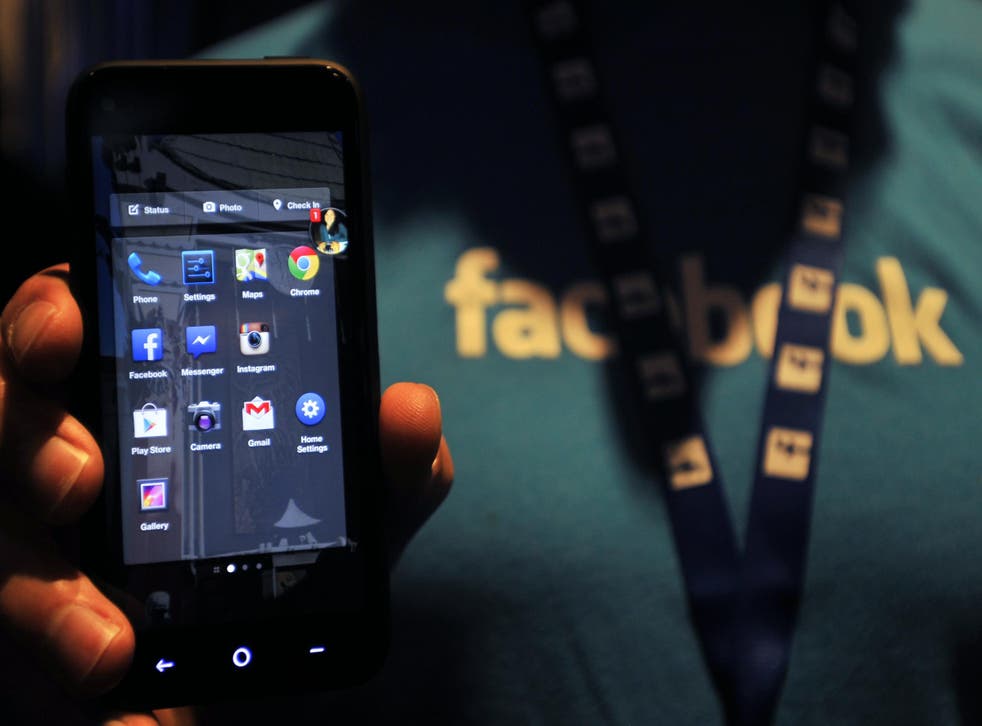 Facebook has been hit with fresh accusations that its mobile app negatively affects users' smartphones and disproportionately drains the batteries.
The battery life issue previously hit iPhone owners, after the iOS9 battery meter feature revealed to many users that Facebook tended to be their most battery-intensive app, even if they didn't use it that much.
Now, the same worries have spread over to the Android community, after a Reddit user took a detailed look into how Facebook affects Android devices.
Inspired by an article by well-known Android blogger Russell Holly, who wrote about the virtues of deleting the Facebook app, Redditor pbrandes_eth conducted a few tests with an LG G4 Android smartphone, to check how the Facebook app affected the device's performance.
Using a 'benchmarking' app to keep tabs on performance and speed, they checked how long it took to launch 15 apps, first with the Facebook and Messenger apps installed, and then without.
Repeating this 15 times and averaging the results, they found that apps opened on the phone 15 per cent faster when Facebook and Messenger were not installed, compared to when they were.
Gadget and tech news: In pictures

Show all 25
Guardian technology reporter Samuel Gibbs also saw the benefits of deleting the Facebook app, writing that his Nexus 6P smartphone had 20 per cent more battery at the end of the day without the app installed.
Facebook's huge and feature-crammed mobile apps are fairly intensive on battery life and processing power, and the site's autoplaying videos and regular refreshing can really take their toll over the course of a day.
Matt Galligan, the founder of the Circa news app, wrote about Facebook's app in a Medium post in October last year, criticising the company for their products' effects on battery life and saying: "It should become a priority of Facebook's to address this."
"They're letting down each and every one of their customers by letting such an issue remain in their app. Battery drain should be a priority, not an afterthought," he wrote.
During the iOS battery life controversy, Facebook said they were looking into the issue and hoped to put a solution in place. However, it would appear that the problem persists on Android.
Those looking to speed up their Android devices and drastically improve their battery life could see some improvements by deleting the Facebook app - using the social network's well-designed mobile site in a browser like Chrome can give an app-like experience that doesn't place as much load on the device.
Alternatively, using an app like Metal to 'wrap' Facebook's mobile site in a normal app framework can give you Facebook notifications while also improving performance.
Speaking about the issue, a Facebook spokesperson told The Independent: "We have heard reports of some people experiencing speed issues stemming from our Android app. We are looking into this and will keep you posted. We are committed to continuing to improve these issues."
Register for free to continue reading
Registration is a free and easy way to support our truly independent journalism
By registering, you will also enjoy limited access to Premium articles, exclusive newsletters, commenting, and virtual events with our leading journalists
Already have an account? sign in
Register for free to continue reading
Registration is a free and easy way to support our truly independent journalism
By registering, you will also enjoy limited access to Premium articles, exclusive newsletters, commenting, and virtual events with our leading journalists
Already have an account? sign in
Join our new commenting forum
Join thought-provoking conversations, follow other Independent readers and see their replies