Mark Zuckerberg asked to testify before Congress as agency confirms investigation into Facebook data scandal
More political consequences from the Cambridge Analytica user information scandal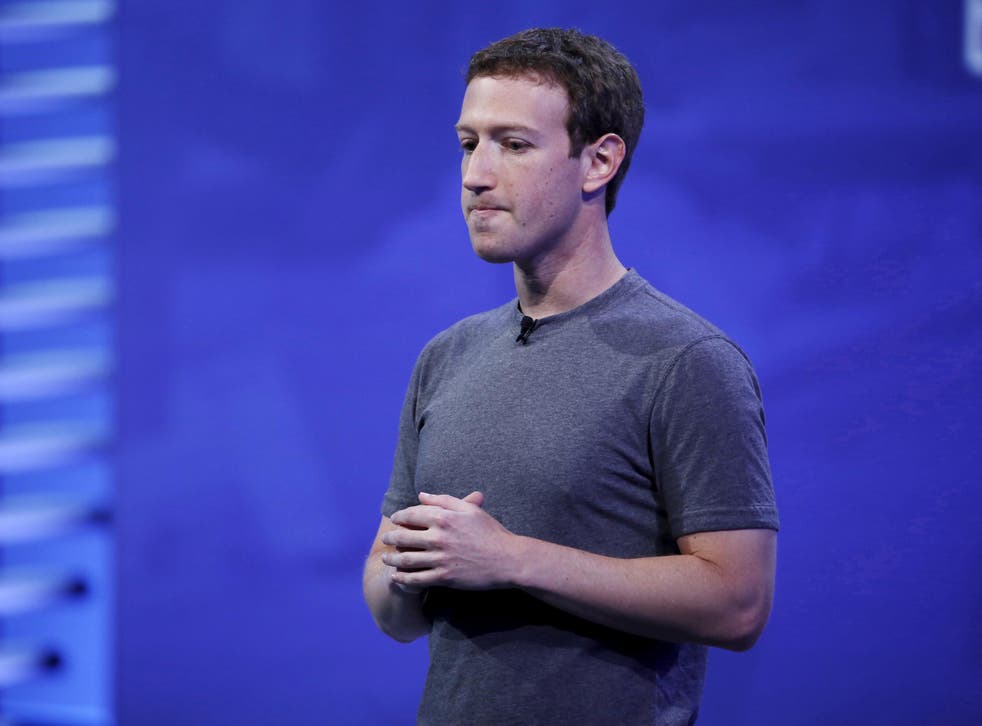 Political pressure on Facebook continued to intensify as a key Senator invited CEO Mark Zuckerberg to testify before Congress and a regulatory agency confirmed it had launched an investigation.
The scrutiny stems from revelations that a political consultancy employed by Donald Trump's presidential campaign harvested some 50 million Facebook users' worth of data via a survey app.
As Facebook executives have scrambled to reassure users their personal information remains protected, elected officials have demanded Mr Zuckerberg himself appear before Congress. That push gained momentum with the embrace of Senator Chuck Grassley, an Iowa Republican who chairs the powerful Senate Judiciary Committee.
Paralleling the augmented attention from Congress, the Federal Trade Commission confirmed it had opened an investigation into Facebook's privacy and data security practices.
"The FTC takes very seriously recent press reports raising substantial concerns about the privacy practices of Facebook", Tom Pahl, acting director of the commission's Bureau of Consumer Protection, said in a statement.
Mr Grassley asked the Facebook founder to testify at an upcoming hearing on data privacy that would examine "the protection and monitoring of consumer data", according to a press release from his office. A Facebook representative said the company was reviewing the invitation.
World news in pictures

Show all 50
Members of the Senate Judiciary committee from both parties had urged Mr Grassley to summon Mr Zuckerberg to a hearing, saying the founder's public apology and explanation was inadequate.
His acquiescence makes the Senate Judiciary Committee the second panel to formally request Mr Zuckerberg's appearance, with the leaders of the House Energy and Commerce Committee last week responding to Mr Zuckerberg's statement that he would be "happy" to testify before Congress if he is the right person by saying "as CEO of Facebook, he is the right witness to provide answers to the American people".
In noting that the FTC can hold companies to previous settlements and wields the power to bring "enforcement action against companies that fail to honor their privacy promises", Mr Pahl suggested that his agency could be looking into whether Facebook is complying with the terms of a 2011 agreement stemming from FTC charges that the social media giant had misled customers about keeping their data private.
Mark Zuckerberg on Cambridge Analytica: 'I'm really sorry'
A settlement in that case imposed a list of data management rules on Facebook, including a mandate that Facebook obtain consent before overriding privacy preferences and a ban on the company misrepresenting data safeguards.
Facebook responded to news of the FTC probe with a statement from Deputy Chief Privacy Officer Rob Sherman saying "We remain strongly committed to protecting people's information".
"We appreciate the opportunity to answer questions the FTC may have", Mr Sherman said.
Facebook has said it has tightened its privacy rules in the years since researcher Aleksandr Kogan swept in the data of hundreds of thousands of users who took app-based surveys as well as that of their friend networks. Mr Zuckerberg has pledged to further fortify restrictions on how much user data third parties can access.
Register for free to continue reading
Registration is a free and easy way to support our truly independent journalism
By registering, you will also enjoy limited access to Premium articles, exclusive newsletters, commenting, and virtual events with our leading journalists
Already have an account? sign in
Register for free to continue reading
Registration is a free and easy way to support our truly independent journalism
By registering, you will also enjoy limited access to Premium articles, exclusive newsletters, commenting, and virtual events with our leading journalists
Already have an account? sign in
Join our new commenting forum
Join thought-provoking conversations, follow other Independent readers and see their replies