Facebook is in crisis over data abuse scandal and harvesting of information was rife, says academic at heart of it
'I think they realise that their platform has been mined left and right by thousands of others'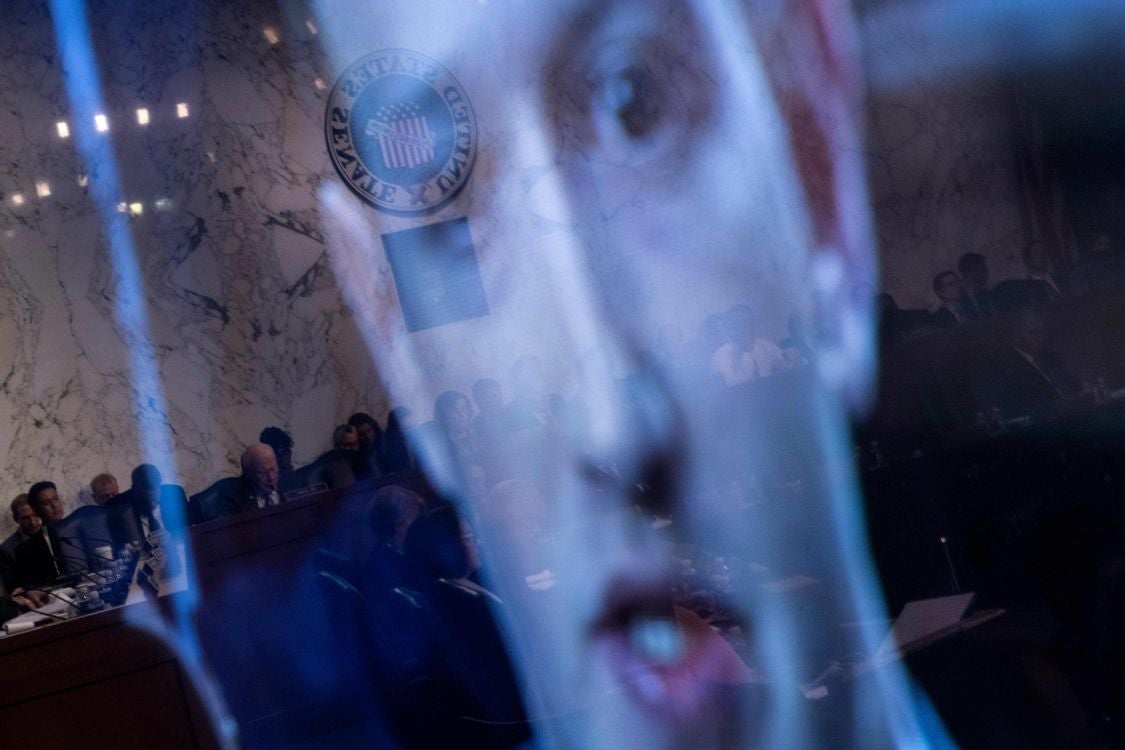 Facebook is in "crisis" over its data abuse scandal, according to the academic at the heart of it.
The social network is still struggling to deal with the fallout from the Cambridge Analytica scandal, which arose amid allegations about the misuse of people's most personal data. That scandal – which has been linked to both the Brexit and Trump campaigns – has quickly become about Facebook more generally.
The company has been forced to respond to criticisms of its business practises by posting a series of articles online, in which it defends itself in a variety of different ways. It has been forced to admit that it gathers ad data by tracking people around the web, for instance, and has claimed that people are wrong to suggest that users are the product in Facebook's services.
The company is in "crisis" mode over the fallout from that scandal, and is looking to use PR to stop it spreading, said Aleksandr Kogan. Mr Kogan has been accused of creating an app that was used to harvest data about millions of users and then use that to influence election campaigns.
How to stop Facebook from revealing everything about you
Show all 9
He said that "thousands" of other developers did the same thing, and that Facebook users have had their data mined "left and right". He suggested that Facebook was looking to blame one rogue developer because it was an easy way of limiting the spread of the growing crisis.
"I think they realise that their platform has been mined left and right by thousands of others and I was just the unlucky person that ended up somehow linked to the Trump campaign, and we are where we are," Mr Kogan said during a parliamentary hearing.
"I think they realise all this, but PR is PR and they're trying to manage the crisis, and it's convenient to point the finger at a single entity and try to paint the picture this is a rogue agent."
Mr Kogan also said that the dataset he compiled would be of little help for targeted advertising anyway, and that the data he obtained would not be useful for identifying individuals.
"I believe the project we did makes little to no sense if the goal is to run targeted ads on Facebook," he said in written testimony to a parliamentary committee.
"In fact, the platform's tools provide companies a far more effective pathway to target people based on their personalities than using scores from users from our work."
Facebook has said that the personal information of about 87 million users may have been improperly shared with political consultancy Cambridge Analytica, after Kogan created a personality quiz app to collect the data.
Facebook and Cambridge Analytica have blamed Kogan for alleged data misuse, but he has said that he was being made a scapegoat by the companies for the scandal. Cambridge Analytica will later address Kogan's remarks at a briefing.
Cambridge Analytica is also under scrutiny over campaigning for the 2016 referendum when Britons voted to leave the European Union.
Kogan said that former Cambridge Analytica CEO Alexander Nix, who was also a director of the consultancy's parent firm SCL Group, had previously lied to lawmakers when he said he had not received data from Kogan.
"We certainly gave them data, that's indisputable," Kogan told lawmakers. Asked if Nix had lied, Kogan answered: "Absolutely."
Kogan hired a market research firm called Qualtrics to recruit 200,000 to 300,000 people to take the quiz to collect the data, resulting in expenses of $600,000-$800,000. Kogan's company was paid 230,000 pounds ($320,643.00) by SCL for its predictive analysis based on the findings, Kogan said.
However he added that he thought it was unlikely that SCL used the data for the Trump campaign, after he heard that it had not yielded good results when it was deployed in Republican candidate Ted Cruz's campaign.
Kogan said that he never drew a salary from GSR, the company that he founded to do the research that was wound up last year. Most of the money received from SCL was spent on coding work, acquiring data and legal fees. He was allowed to keep the data he gathered on the project.
Kogan said that GSR had a close relationship with Facebook, and one of his partners at the firm, Joseph Chancellor, now worked for the social media giant.
​Additional reporting by agencies
Join our commenting forum
Join thought-provoking conversations, follow other Independent readers and see their replies