Facebook shareholder sues company over 'failure on racial issues'
'Facebook's approach to diversity has been characterised by tokenism', the complaint reads
Adam Smith
Friday 03 July 2020 16:56 Comments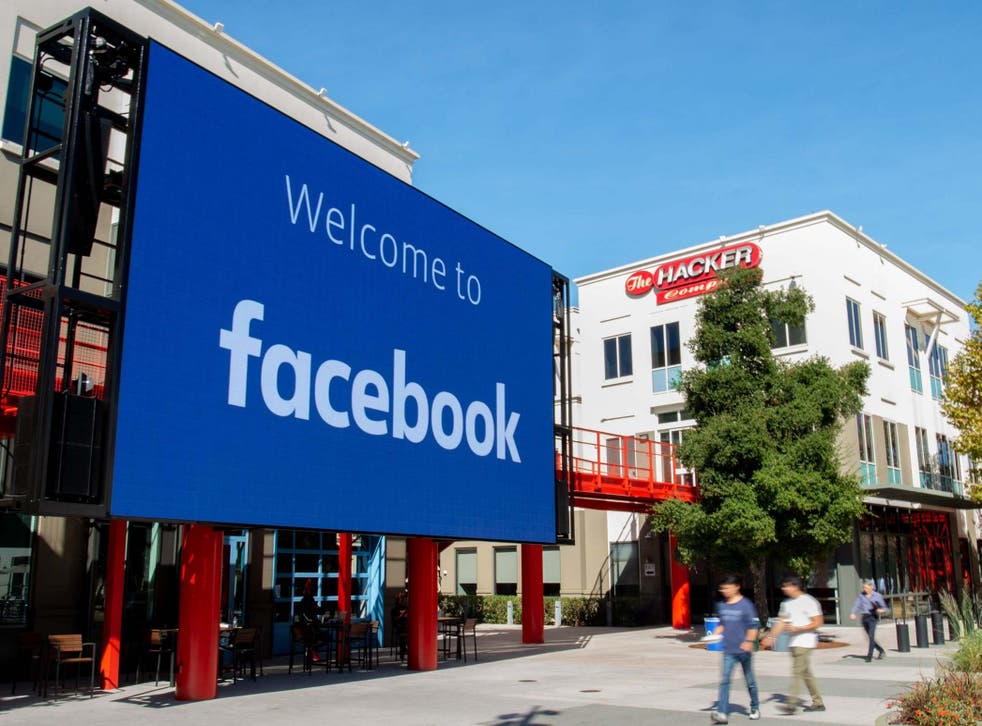 Facebook is being sued by one of its shareholders over its failures on racial issues.
Shareholder Natalie Ocegueda has claimed that the result of Facebook's inaction has resulted in its recent boycott from advertisers.
Multiple companies, including Ben & Jerry's, Unilever, Sony, and Microsoft have pulled adverts on the social media site.
The lawsuit, Bloomberg reports, cites Facebook's lack of action over Donald Trump's statement during the Black Lives Matter protests.
Mr Trump said: "When the looting starts, the shooting starts".
The statement echoed a a quotation from Miami police commissioner Walter Headley in 1967, at a time when there was unrest within the black neighbourhoods in the city. Headley advocated against desegregation and urged citizens to "Vote White".
Mr Trump said the phrase had been "used many times" and apparently did not know the origins of the phrase.
Facebook CEO Mark Zuckerberg said he did not want the company to be an "arbiter of truth" by putting labels on Mr Trump's statements as Twitter did.
Since the boycott started gaining traction, Zuckerberg said the company will change its policies.
Ocegueda also noted the resignation Kenneth Chenault, a Black member of Facebook's board.
"Facebook's approach to diversity has been characterised by tokenism: make a small gesture to satisfy appearances, but don't make any underlying substantial change," the complaint says.
The Independent has reached out to Facebook for comment.
This comes while a Facebook hiring manager and two prospective employees the manager attempted to recruit have filed a complaint against the company arguing it discriminates against Black workers.
George Floyd death: Minneapolis protests erupt in the streets

Show all 30
"We believe it is essential to provide all employees with a respectful and safe working environment. We take any allegations of discrimination seriously and investigate every case," Facebook spokesperson Pamela Austin said.
Facebook has also been accused of fostering a divisive platform in order to increase profits.
Recently, the company shut down Pages and Groups of the anti-government 'Boogaloo' movement, yet it was discovered the company had been profiting off advertising from said group for months.
A report also suggested that Facebook executives shelved research that would make the site less polarising for fears that it would unfairly target right-wing users.
Such actions were described as "antigrowth" and requiring "a moral stance." Facebook said the report "wilfully ignored critical facts that undermined its narrative".
Employees at Facebook have walked out over the company's relationship with far-right persons.
Register for free to continue reading
Registration is a free and easy way to support our truly independent journalism
By registering, you will also enjoy limited access to Premium articles, exclusive newsletters, commenting, and virtual events with our leading journalists
Already have an account? sign in
Register for free to continue reading
Registration is a free and easy way to support our truly independent journalism
By registering, you will also enjoy limited access to Premium articles, exclusive newsletters, commenting, and virtual events with our leading journalists
Already have an account? sign in
Join our new commenting forum
Join thought-provoking conversations, follow other Independent readers and see their replies