Facebook hoaxes didn't affect US election because they came from both sides, says Mark Zuckerberg
A made-up news story with the headline 'FBI agent suspected in Hillary email leaks found dead in apparent murder-suicide' has been shared on Facebook more than 560,000 times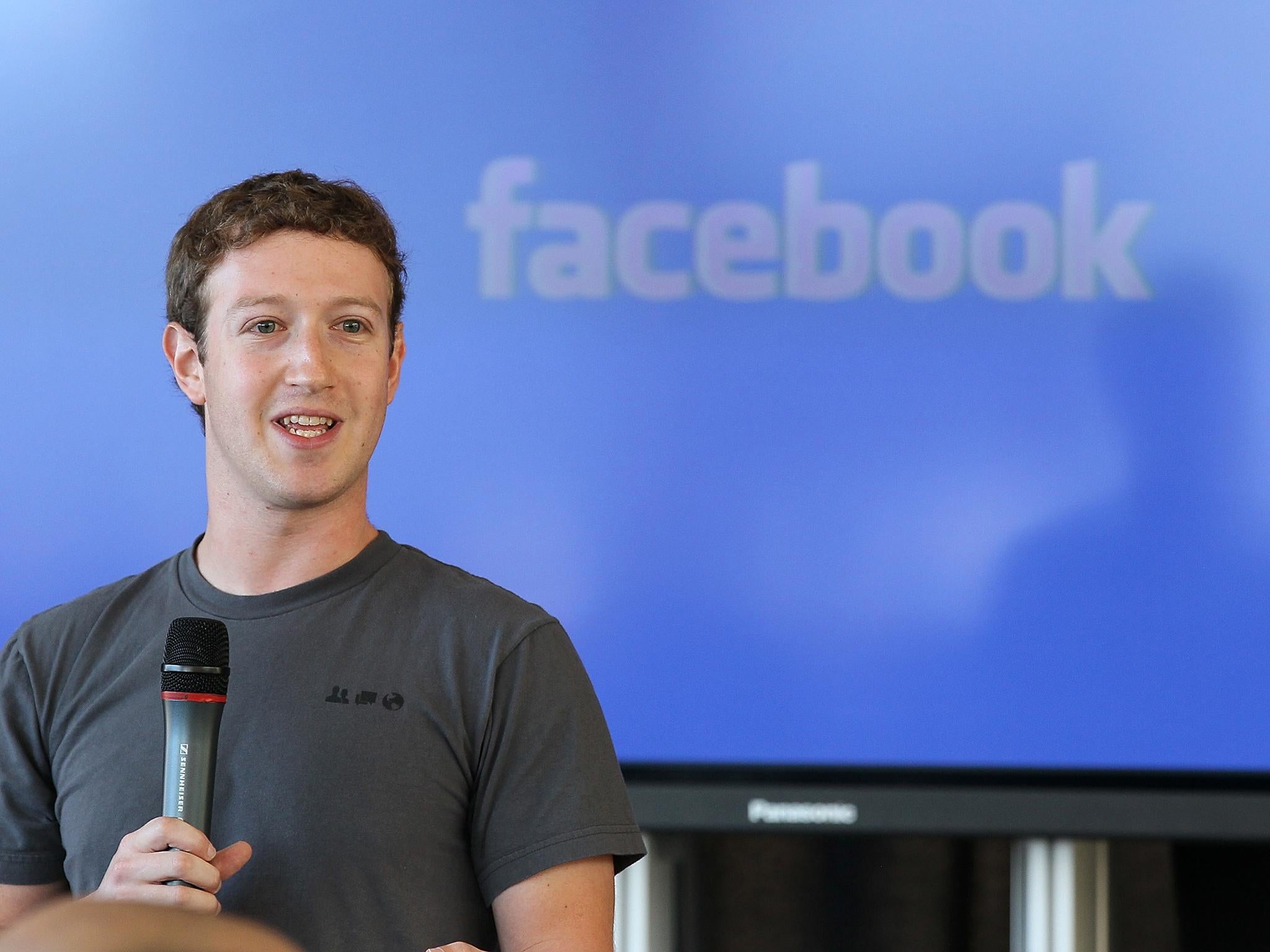 Fake news shared on Facebook did not contribute to the outcome of the US election because the hoaxes were not limited to one viewpoint, Mark Zuckerberg has said.
Facebook's co-founder and CEO has come under pressure to redefine the social network as a media company after false stories about the presidential candidates went viral in the run-up to the election.
But Mr Zuckerberg said only a small percentage of news posted on Facebook was deliberately fake and it was "extremely unlikely" hoaxes contributed to the surprise victory of Donald Trump.
Clinton may have got the second-most amounf of votes ever despite losing
"The hoaxes that do exist are not limited to one partisan view, or even to politics," he wrote in a reflective public post. "Overall, this makes it extremely unlikely hoaxes changed the outcome of this election in one direction or the other."
The 32-year-old billionaire said more than 99 per cent of news shared on Facebook was verifiable, but acknowledged more could be done to flag fake stories which had been debunked.
"We don't want any hoaxes on Facebook. Our goal is to show people the content they will find most meaningful, and people want accurate news," he wrote.
"We have already launched work enabling our community to flag hoaxes and fake news, and there is more we can do here. We have made progress, and we will continue to work on this to improve further."
On 5 November, just days before polling stations opened, an article was published on a website of what appeared to be a local newspaper called The Denver Guardian.
"FBI agent suspected in Hillary email leaks found dead in apparent murder-suicide," read the headline.
The article was shared more than 560,000 times on Facebook, according to online social media tracker Shared Count.
However, The Denver Guardian is not a newspaper, but a fake news site publishing made-up stories such as this one, which was quickly debunked by fact-checking site Snopes among others.
A picture of Mr Trump above a fabricated quote falsely attributed to People magazine has also been circulating online since October 2015, according to Snopes.
"If I were to run, I'd run as a Republican. They're the dumbest group of voters in the country. They believe anything on Fox News. I could lie and they'd still eat it up. I bet my numbers would be terrific," reads the quote.
But no interview or profile of Mr Trump exists in which these words or anything similar is reported.
Facebook's brand new office in Singapore
Show all 10
The purpose of these fake news stories and images appears to be to influence political opinion – but many could be being created to make money instead.
More than 100 US political websites were found to be registered in one small town in Macedonia called Veles, according to Buzzfeed.
By publishing outlandish stories which are shared many times on Facebook, the site's creators said they were able to earn money through pay-per-click adverts on their website.
Amid calls for Facebook to be redefined as a media company, the site's leaders have insisted it is a technology platform and is not editorially responsible for what is posted on to the site by its users.
At a tech conference in California last week, Mr Zuckerberg called the idea that the social network may have influenced the outcome of the election a "pretty crazy idea" and said "voters made decisions based on their lived experience".
And in his latest post on the subject, he elaborated on why the company should be "extremely cautious about becoming arbiters of truth ourselves."
"Identifying the "truth" is complicated. While some hoaxes can be completely debunked, a greater amount of content, including from mainstream sources, often gets the basic idea right but some details wrong or omitted," he wrote.
"An even greater volume of stories express an opinion that many will disagree with and flag as incorrect even when factual. I am confident we can find ways for our community to tell us what content is most meaningful, but I believe we must be extremely cautious about becoming arbiters of truth ourselves."
Join our commenting forum
Join thought-provoking conversations, follow other Independent readers and see their replies