Facebook Messenger: New robot-based customer service tools to come to chat app at F8 conference
The company wants to replace customer service phone numbers — and could do serious damage to Twitter and other competitors when it does
Andrew Griffin
Saturday 09 April 2016 16:51 Comments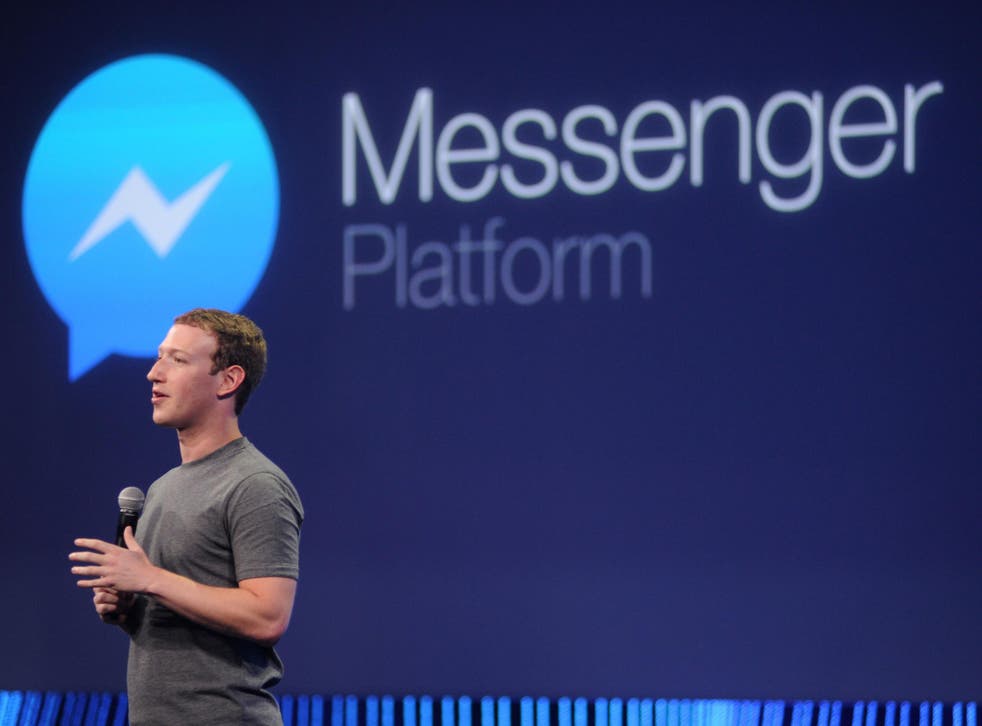 Facebook is going to add a whole host of robots to its Messenger app, in an attempt to change the way the internet works.
The company is widely expected to announce a "bot store" at its F8 event for developers. And it will hope that those bots could completely replace apps and websites for those companies that sign up for them.
The new tools for bots are expected to be just one part of the huge range of new Messenger features, which could also include "secret chats".
Some have already suggested that the bot store could be on the level of the app store in the degree to which it could change technology. Instead of clicking through to an app to look at products from a specific company, they will instead speak or type to the artificially intelligent chatbot, according to reports.
Bots will allow people to order products, or return them, by just talking to a robot. That automated customer service rep would be able to send back programmed replies — taking people through the entire process of returning a product that they don't like, for instance.
This New Facebook Update Might Actually Ruin Friendships Everywhere
The robots won't just be limited to customer service conversations, and could also include tools like push notifications from businesses to tell people that products are back in stock, or from news organisations to tell people about breaking stories.
But many businesses can't program such bots themselves, and so Facebook is expected to announce a special scheme that will let companies borrow Facebook's robot power for its own customer service purposes. It could also launch a platform that will allow companies that want chatbots to connect with those that build them, through Facebook.
Gadget and tech news: In pictures

Show all 25
The company is in the process of building tools so that companies can either more easily build robots for themselves, or to contact others, according to a new report from TechCrunch.
The idea of Facebook Messenger as a way of talking to businesses was first introduced at the company's F8 developer conference last year. Facebook is expected to introduce the new bot platform and tools for developers at the same event this year, which starts on 12 April.
Register for free to continue reading
Registration is a free and easy way to support our truly independent journalism
By registering, you will also enjoy limited access to Premium articles, exclusive newsletters, commenting, and virtual events with our leading journalists
Already have an account? sign in
Register for free to continue reading
Registration is a free and easy way to support our truly independent journalism
By registering, you will also enjoy limited access to Premium articles, exclusive newsletters, commenting, and virtual events with our leading journalists
Already have an account? sign in
Join our new commenting forum
Join thought-provoking conversations, follow other Independent readers and see their replies