Facebook Messenger lets you pay friends and bug them for any money they owe you
The Payments feature launched in the US two years ago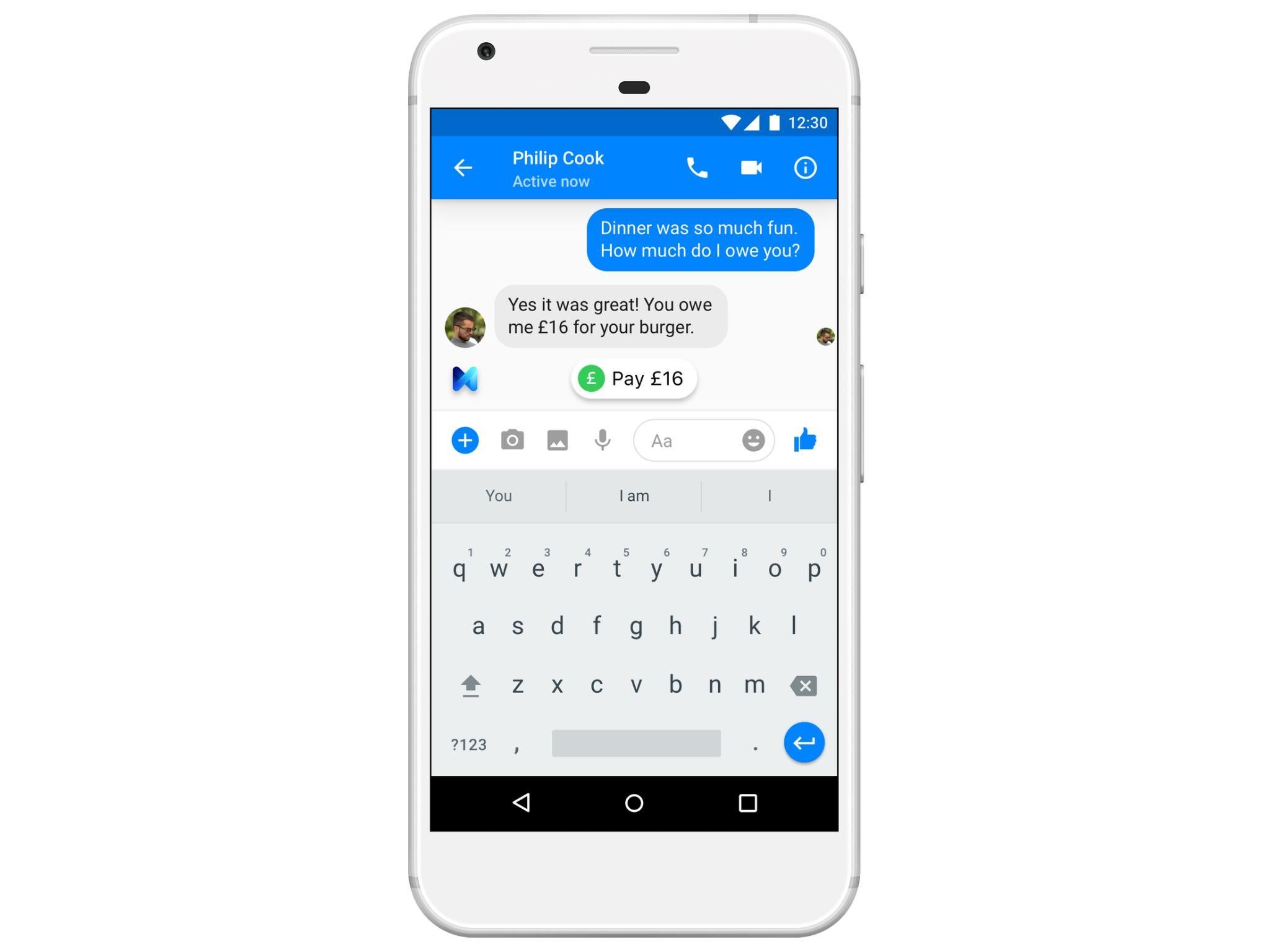 Facebook is making it easier to send money to your friends, and bug them for any cash they owe you.
Peer-to-peer payments have just launched on the Messenger app in the UK, two years after the feature arrived in the US.
You can now send or request and receive money in a chat on Facebook Messenger.
11 useful Facebook Messenger features you didn't know existed
Show all 11
It's a convenient feature that saves you from the hassle of having to exchange bank details with people, save them and then carry out the transfer in a different app.
To send money, open a chat with your friend, tap the blue + icon and select the green Payments icon.
You'll then be prompted to set up your payment account – this will only happen the first time you use Messenger payments – and enter the amount you want to transfer.
Once you've done this, tap Pay and add your debit card.
To receive money, you need to open a chat with your friend, tap the Add Card option, add your debit card and set up your payment account.
"Messenger uses people's authentic identities so people know who they are talking to," says Facebook. "And when it comes to payments, we take extra steps for protection: All debit card credentials are encrypted and protected with bank level security, our world-class anti-fraud specialists monitor payments, and in the rare case that we find unauthorized activity on an account, we'll work with them to secure the account again.
"Plus, since payments in Messenger use debit cards, as with any other debit card payment, if there are unauthorized charges, people have recourse with their bank. Finally, Messenger payments are offered as a regulated payment service, meaning they're directly subject to consumer protection requirements."
The social network's M virtual assistant will also make payment suggestions when it recognises that you and your friends are discussing money somebody owes.
Facebook says money will be transferred right away, but may take one to three business days to become available, "depending on the person's bank".
Payments in Messenger will roll out to everyone in the UK over the coming weeks.
Join our commenting forum
Join thought-provoking conversations, follow other Independent readers and see their replies