Facebook to force Messenger users onto separate app if they want to chat to friends
Previously people could chat through the mobile version of Facebook – but that workaround will no longer work, as Facebook looks to force people into Messenger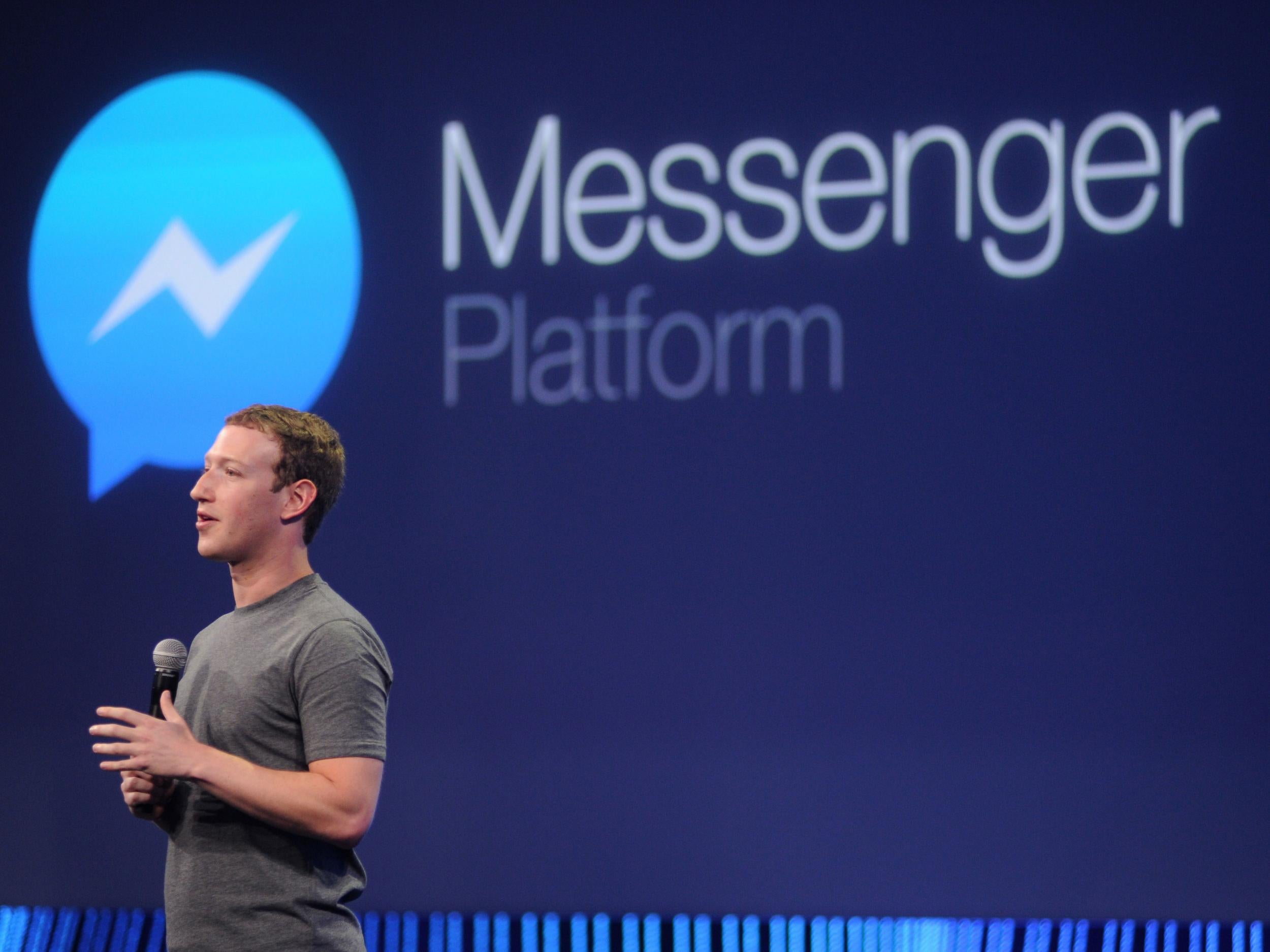 It will soon be entirely impossible to chat to people on Facebook without installing Messenger.
The site is forcing users of its mobile site to instead move into the separate Messenger app if they want to continue talking. It had already forced those using the iOS and Android apps to install another piece of software – and has now got rid of the only possible workaround for people who wanted to use Facebook's chat without installing an app.
Many have avoided using Facebook's Messenger app to prevent it getting access to their phone, including their contacts, and as a result of advice that running Facebook in the background can affect battery.
Gadget and tech news: In pictures
Show all 25
But Facebook argues that forcing people into the Messenger app will help them get the "best experience". That was a similar argument to the one made when Facebook moved the Messenger features out the Facebook app.
"Nearly two years ago, that journey included moving messages out of the Facebook app and to the Messenger app," a Facebook spokesperson said. "Since then, we've worked hard to make Messenger the best way to connect with the people you care about by adding features such as video calling, conversations with businesses, GIFs and much more.
"Using the Messenger app is faster and enables richer interactions. We're continuing to bring the best experiences we can to the 900 million people on Messenger."
But the move also helps benefit Facebook because being installed as an app on people's home screen is so much more valuable than staying as just a website.
Apps are able to access more information from a phone, for instance, so that the Messenger app can see people's contacts and allow users to speak to them. That helps users because it aids discovery, but it also helps the site because it helps build a graph of who talks to each other.
As an app, Facebook Messenger can also send out notifications and encourage people to open it, meaning that it can become the text messaging service that it aims to be and take on apps like its own WhatsApp or Telegram.
It also helps Facebook's gradual move towards unbundling of its products – it has gradually been creating and buying a variety of different companies, including some that compete with its core businesses, like WhatsApp. Each of those is gradually being spun into an app that just does one specific thing, rather than grouped into one big Facebook app, which helps the company spread its bets and get traction across more phones.
Join our commenting forum
Join thought-provoking conversations, follow other Independent readers and see their replies