Facebook suicide prevention tool lets you flag friends' statuses you're concerned about
Tool notifies user: 'Someone who saw your post thinks you might be going through a difficult time'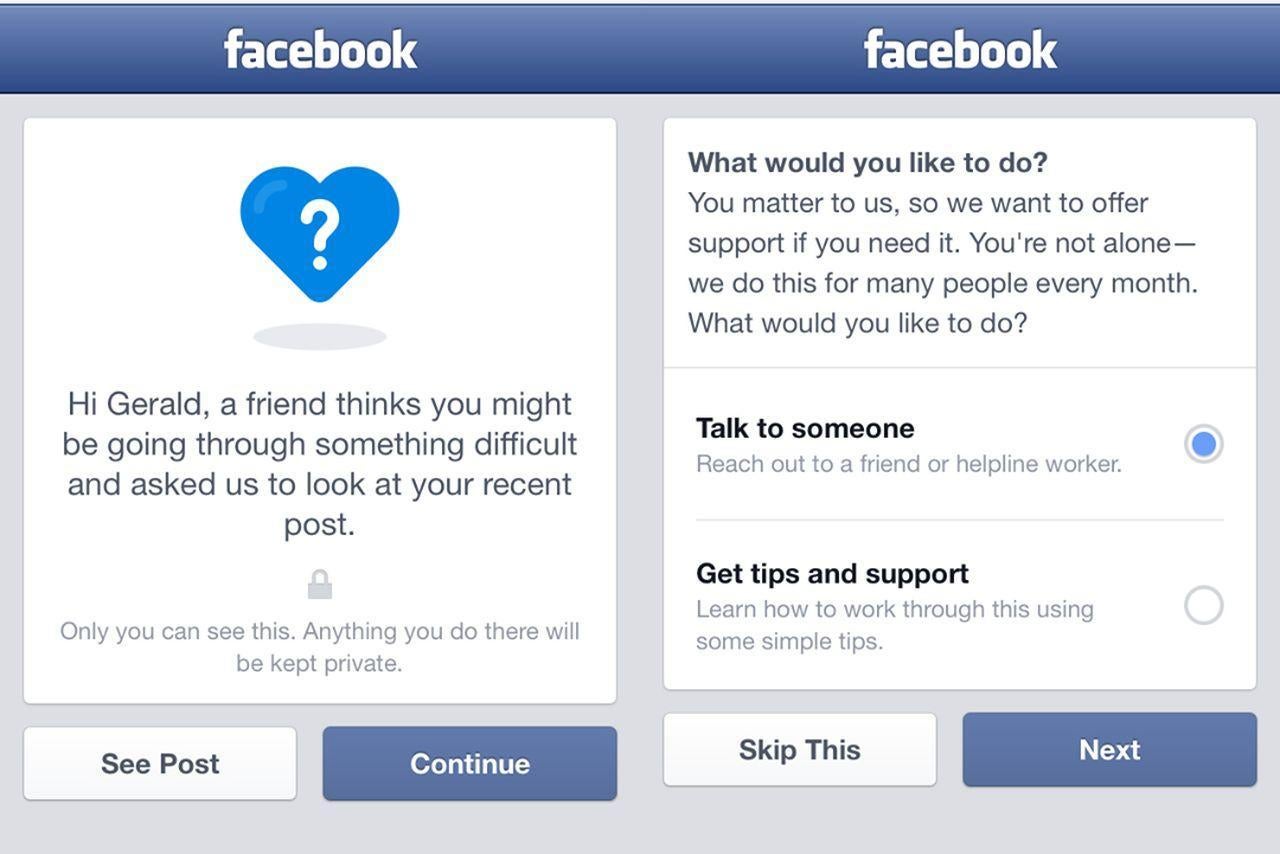 In 2016, Facebook is as likely a place as any that people might express their depression, air their suicidal thoughts or make a cry for help.
In the hope of aiding these people, Facebook has updated its suicide prevention tool and made it available worldwide, allowing users to quickly and easily flag posts that may require attention and get the user talking to a mental health professional.
If their status is reported, the user receives a confidential message saying 'Someone who saw your post thinks you might be going through a difficult time. If you want support, we'd like to help.'
It then suggests they either reach out to a friend, helpline worker facilitated by Facebook or read tips and support.
"Now, with the help of these new tools, if someone posts something on Facebook that makes you concerned about their well-being, you can reach out to them directly — and you also can also report the post to us," Facebook Safety said in an announcement. "We have teams working around the world, 24/7, who review reports that come in. They prioritize the most serious reports like self-injury.
"And, as of today, the resources we send to the person who posted something concerning will include an expanded set of options. People can now choose to reach out to a friend, contact a helpline, or see tips."
The tool was developed in collaboration with mental health organisations Forefront, Lifeline and Save.org.
Suicidal Content can be reported to Facebook using simply a name and URL here, though Facebook stresses that if you encounter a direct threat of suicide on Facebook, it is important to contact law enforcement or a suicide hotline first.
Join our commenting forum
Join thought-provoking conversations, follow other Independent readers and see their replies