Facebook stock value plunges amid Cambridge Analytica controversy
Facebook's losses lead declines among multiple prominent tech companies' stocks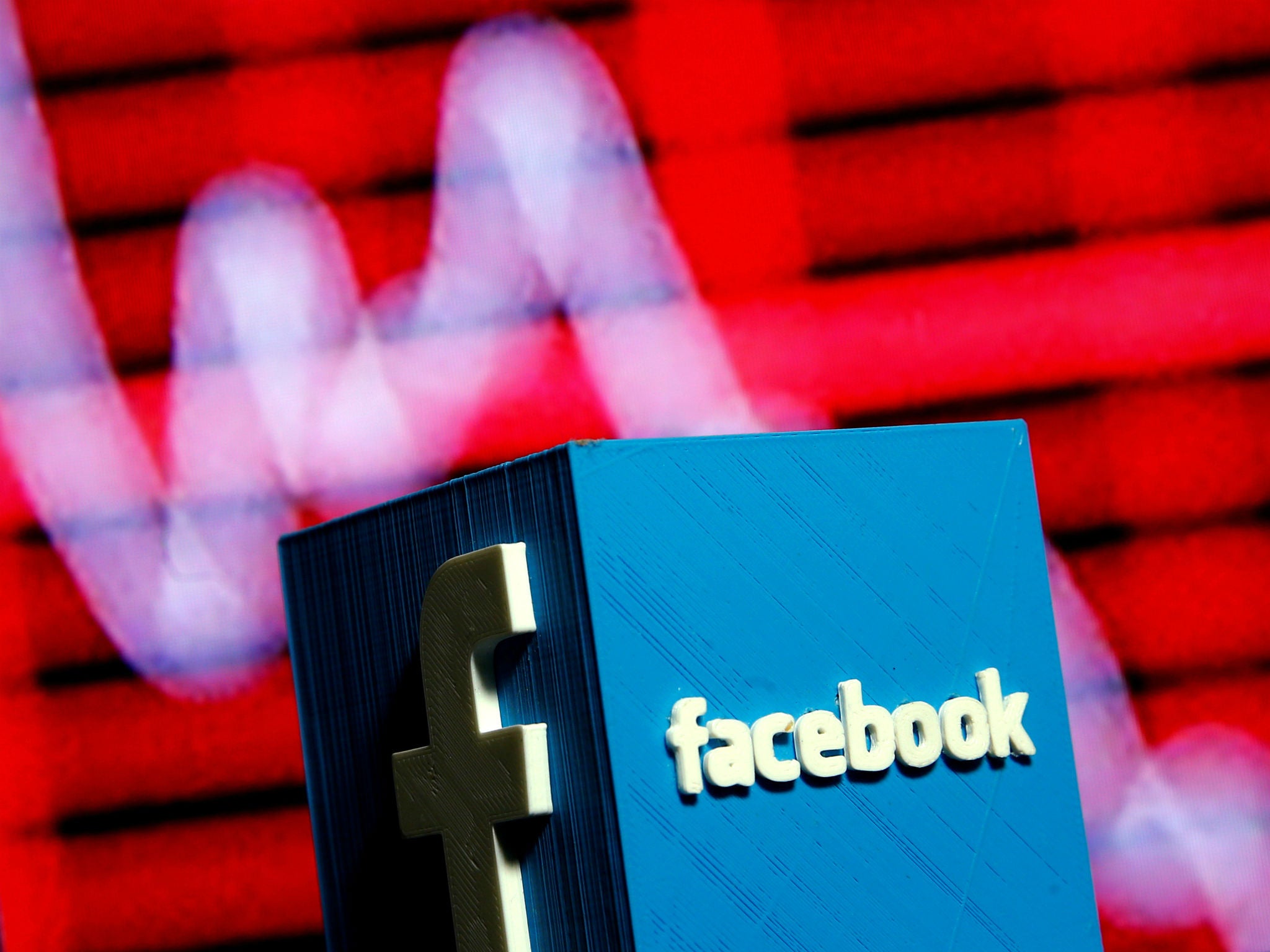 Facebook stock dropped $35bn (£25bn) by close of trading on Wall Street, as the company deals with questions over its privacy rules in the wake of a scandal involving data firm Cambridge Analytica harvesting a vast repository of user information.
The social media giant's stock value declined by around 7 per cent, paralleling losses throughout the technology industry and raising questions about the controversy inflicting lasting damage to Facebook's bottom line.
It amounted to the largest single-day percentage decline for Facebook stock since 2014, with the drop outpacing broader declines across Wall Street.
The Dow Jones Industrial Average, the S&P 500 and the Nasdaq Composite all shed more than a percentage point in value by market's close.
Prominent tech companies like Apple, Microsoft and Alphabet all saw declines as political pressure on Facebook intensified, building on months of deepening scrutiny of the tech sector by elected officials.
Over the weekend, multiple reports alleged that the data firm Cambridge Analytica, which was employed by Donald Trump's presidential campaign, had harvested the data of some 50 million users in an effort to better target political messaging.
World news in pictures
Show all 50
Those revelations led elected officials in Europe and the United States to demand Facebook explain how Cambridge Analytica was able to obtain and use a vast reservoir of user data.
Senator Ron Wyden, an Oregon Democrat, wrote to Facebook CEO Mark Zuckerberg laying out "serious concerns about the role Facebook played in facilitating and permitting the covert collection and misuse of consumer information".
Cambridge Analytica: Chris Wylie tells Channel 4 News data for 50 million Facebook profiles was obtained
Facebook has sought to rebut descriptions of the data transfer as a "breach", saying that users consensually provided information to researcher Aleksandr Kogan before Mr Kogan shared the data with Cambridge Analytica.
"People knowingly provided their information, no systems were infiltrated, and no passwords or sensitive pieces of information were stolen or hacked", the company said in a statement.
In announcing it was suspending Cambridge Analytica, Facebook noted that 270,000 people downloaded an app Mr Kogan used to collect user data.
Reports have put the number of users who saw their information vacuumed up at 50 million because the app also drew data from users' friend networks.
Join our commenting forum
Join thought-provoking conversations, follow other Independent readers and see their replies