NameTag: Facial recognition app scans faces for dating profiles, criminal background
Software for Google Glass culls information from social media profiles, dating sites, and criminal registries - plans for a smartphone app are in the works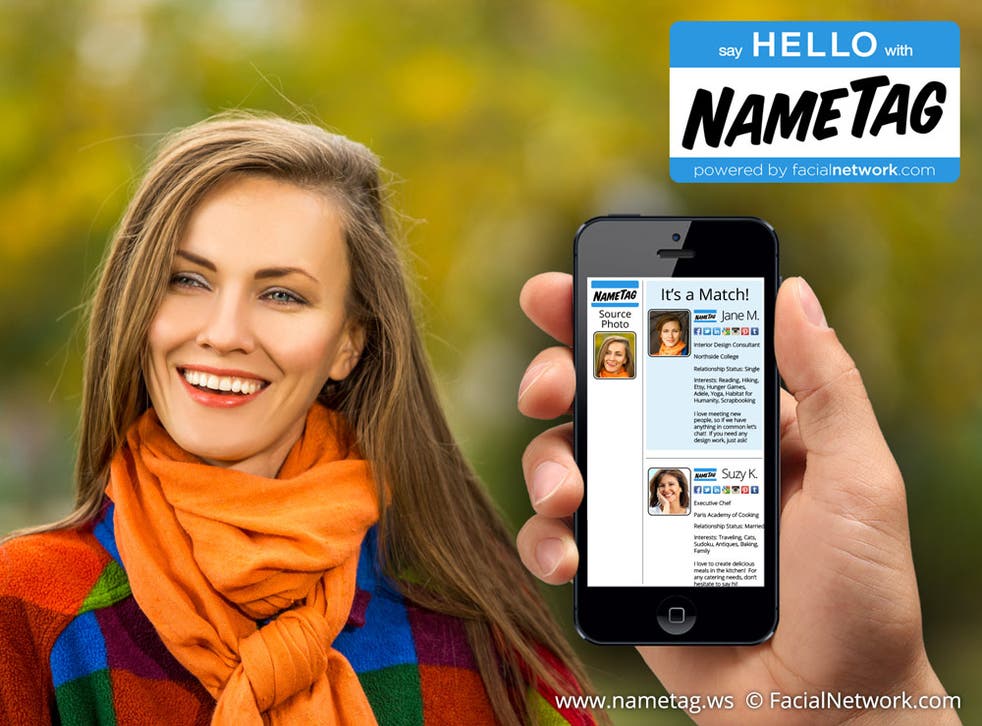 The makers of new app called NameTag are promising that in the future "your photo shares you" by allowing users to scan strangers using facial recognition technology and then match them to a publicly-available online profiles.
The app currently works on Google Glass but its makers, FacialNetwork.com, are promising to bring the technology to smartphones in the future. On mobiles users would have to take a photo and upload it to the company's databases but with Google Glass the whole process can be automatic.
Google has currently banned the use of facial recognition on its Glass hardware, but the devices can be 'jailbroken' (that is, freed from the manufacturers' restrictions) just like a mobile phone.
FacialNetwork have not made it clear how they will compile their database, but the suggestion is that any information that has been made public – users' profiles on Twitter or Facebook for example – will be considered fair game.
Individuals can opt-out of the system, but only by signing up to the company's NameTag service. The apps' makers describe this as a "single, unified online presence that includes your contact information, social media profiles, interests, hobbies and passions and anything else you want to share with the world."
"People will soon be able to login to http://www.NameTag.ws and choose whether or not they want their name and information displayed to others," said NameTag's creator Kevin Alan Tussy.
"It's not about invading anyone's privacy; it's about connecting people that want to be connected. We will even allow users to have one profile that is seen during business hours and another that is only seen in social situations. NameTag can make the big, anonymous world we live in as friendly as a small town."
The developers are currently creating technology that will allow their facial recognition software to compare results with photos from dating sites including Plenty of Fish, Ok Cupid and Match. The technology also currently allows American users to compare photos with the more than 450,000 entries in the National Sex Offender Registry and other criminal databases.
"I believe that this will make online dating and offline social interactions much safer and give us a far better understanding of the people around us," said Tussy.
"It's much easier to meet interesting new people when we can simply look at someone, see their Facebook, review their LinkedIn page or maybe even see their dating site profile. Often we were interacting with people blindly or not interacting at all. NameTag on Google Glass can change all that."
Register for free to continue reading
Registration is a free and easy way to support our truly independent journalism
By registering, you will also enjoy limited access to Premium articles, exclusive newsletters, commenting, and virtual events with our leading journalists
Already have an account? sign in
Register for free to continue reading
Registration is a free and easy way to support our truly independent journalism
By registering, you will also enjoy limited access to Premium articles, exclusive newsletters, commenting, and virtual events with our leading journalists
Already have an account? sign in
Join our new commenting forum
Join thought-provoking conversations, follow other Independent readers and see their replies