The Independent's journalism is supported by our readers. When you purchase through links on our site, we may earn commission.
Fingerprint test that reveals a criminal's lifestyle to be used in court 'in months'
Researchers say it can provide an insight into the offender's 'state of mind' at the time of the offence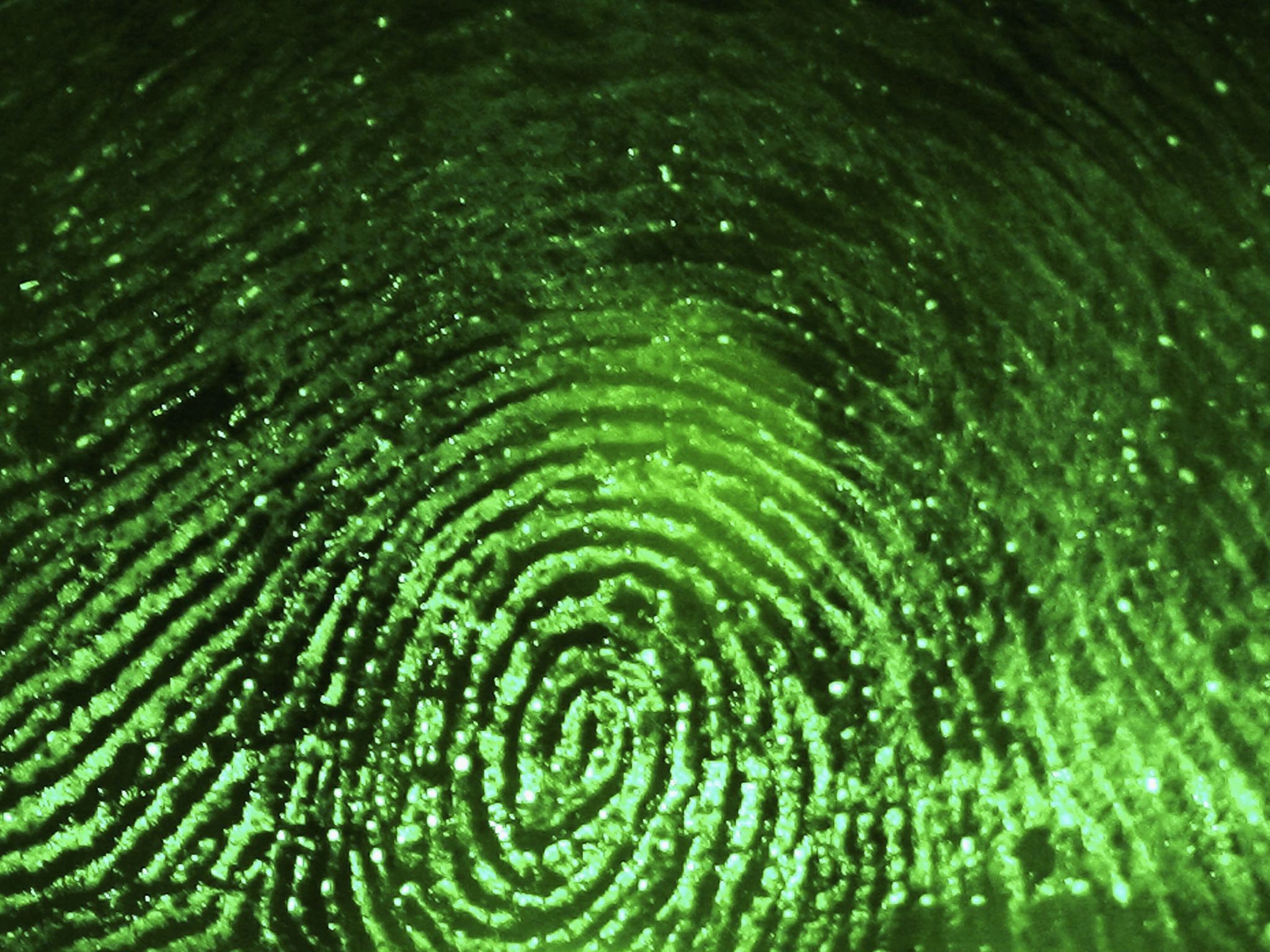 New fingerprint technology that can profile a criminal's "lifestyle" could soon be admissible in court.
It's capable of detecting traces of drugs, blood, alcohol, condom lubricants, hair and cleaning products and other substances "of forensic interest", researchers say, and could help investigators learn much more about a criminal's activities, just from a fingerprint.
The technology, which was developed by Sheffield Hallam University researchers, is called Matrix Assisted Laser Desorption Ionisation Mass Spectrometry Imaging and Profiling (MALDI-MSI and MALDI-MSP).
Gadget and tech news: In pictures
Show all 25
Its creators have been working alongside West Yorkshire Police to trial the method, with funding from the Home Office's Innovation Fund, and it could be used to help investigators in the very near future.
"There's a lot of scientific work going on, with Sheffield Hallam University and West Yorkshire Police visiting crime scenes looking at how this technique could fit in with the work flow of collecting conventional forensic evidence and other types of evidence, such as DNA and fibres," the Home Office's senior technical specialist, Stephen Bleay, told the BBC.
"I think it's fairly close to bottoming out all the questions that could be raised in court. It's possible this is only months away from being used on casework."
If the technique gets the go-ahead, it has the potential to affect the outcome of a lot of cases.
The researchers say it can provide "an insight into the criminal's state of mind at the time of committing the offence", and "crucial background information" about their activities ahead of the crime taking place.
"Mapping such 'story telling' substances directly onto the identifying fingerprint ridges will potentially generate circumstantial, associative or even corroborative evidence on the suspect's lifestyle and activities, allowing more informed criminal investigations and judicial debates," they wrote in a research paper published earlier this year.
"Importantly, detecting drug metabolites would indicate drug 'abuse' rather than 'handling', which pertain to two very different forensic scenarios."
Join our commenting forum
Join thought-provoking conversations, follow other Independent readers and see their replies