Flip-phones: Get ready for the return of a most unfashionable device
Forget smart-tech. Tim Walker makes an open-and-shut case for the cool-again clamshell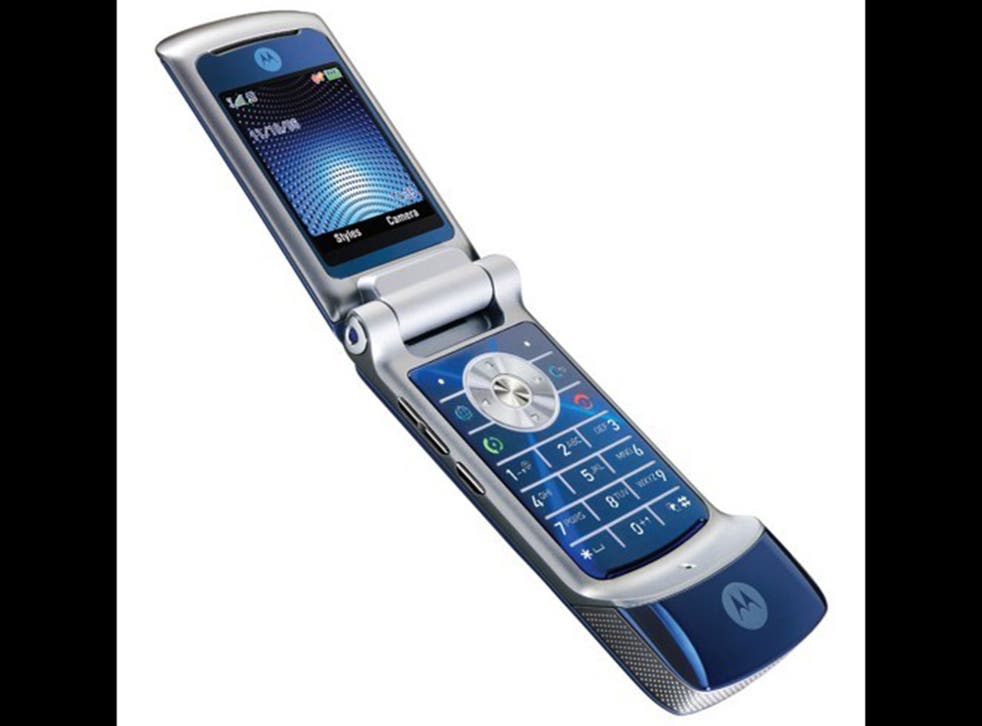 In technology, fashion tends to move in one direction: forward. But just as vinyl sales are booming in the age of Spotify, so the iPhone 6 must now compete with the flip-phone, its unlikely rival for the title of 2014's coolest communications handset.
Last week, 26-year-old stylista and musical superstar Rihanna was photographed leaving a New York restaurant with a clamshell clamped to her ear. Like flared trousers and facial hair, it appears these antediluvian devices are getting another shot at chicness.
The trend appears to have originated in the handbag of Anna Wintour, who earlier this year was spotted peering at the screen of a flip-phone she had first acquired in approximately 2004 – before she switched to a BlackBerry and, later, an iPhone.
Wintour-watchers interpreted her reversion to pre-smartphone technology as a style statement, but the Vogue editor, who is 65, is far from alone among her age group. Iggy Pop, 67, recently told The Cut website that he owns a flip-phone, "because you can drop it a lot and it won't break, and when you want to text it still has three letters to each button".
Meanwhile, in Korea, both Samsung and LG have launched brand new flip-smartphones aimed at the elderly. LG says it designed its Wine Smart handset after a round of market research found that many older consumers were intimidated by the small buttons and complicated features of many modern touch-screen smartphones.
Yet it isn't just the older generation that's turning back the technological clock. Rihanna may be rare among millennial celebrities, for whom Twitter and Instagram connectivity is mostly a must, but a recent study by the US think-tank Pew found that as many as 15 per cent of 18- to 24-year-olds and 13 per cent of 25- to 34-year-olds in America don't use a smartphone.
Some surely prefer the tactile "fwap" of an unfolding clamshell to the digital click of an Apple device, while others can't afford the upgrade. But for those who can, argued writer Chiara Atik in a recent essay for online science magazine Matter, "A flip phone represents the ultimate luxury: inaccessibility."
The entertainment world's current "cool girl", 24-year-old Hunger Games actress and Oscar winner Jennifer Lawrence, is not on any social media. Even she, however, is outdone by Divergent star Shailene Woodley, 22, who told The Daily Beast, "I don't even have a cellphone! And if I were to have one, it would be a flip-phone... The more you get away from all the technological buzz, the more freedom you have."
Register for free to continue reading
Registration is a free and easy way to support our truly independent journalism
By registering, you will also enjoy limited access to Premium articles, exclusive newsletters, commenting, and virtual events with our leading journalists
Already have an account? sign in
Register for free to continue reading
Registration is a free and easy way to support our truly independent journalism
By registering, you will also enjoy limited access to Premium articles, exclusive newsletters, commenting, and virtual events with our leading journalists
Already have an account? sign in
Join our new commenting forum
Join thought-provoking conversations, follow other Independent readers and see their replies