Forget drones, think moles: the subterranean delivery network
The capsules would be powered by electricity, producing magnetic fields that propel them along the pipe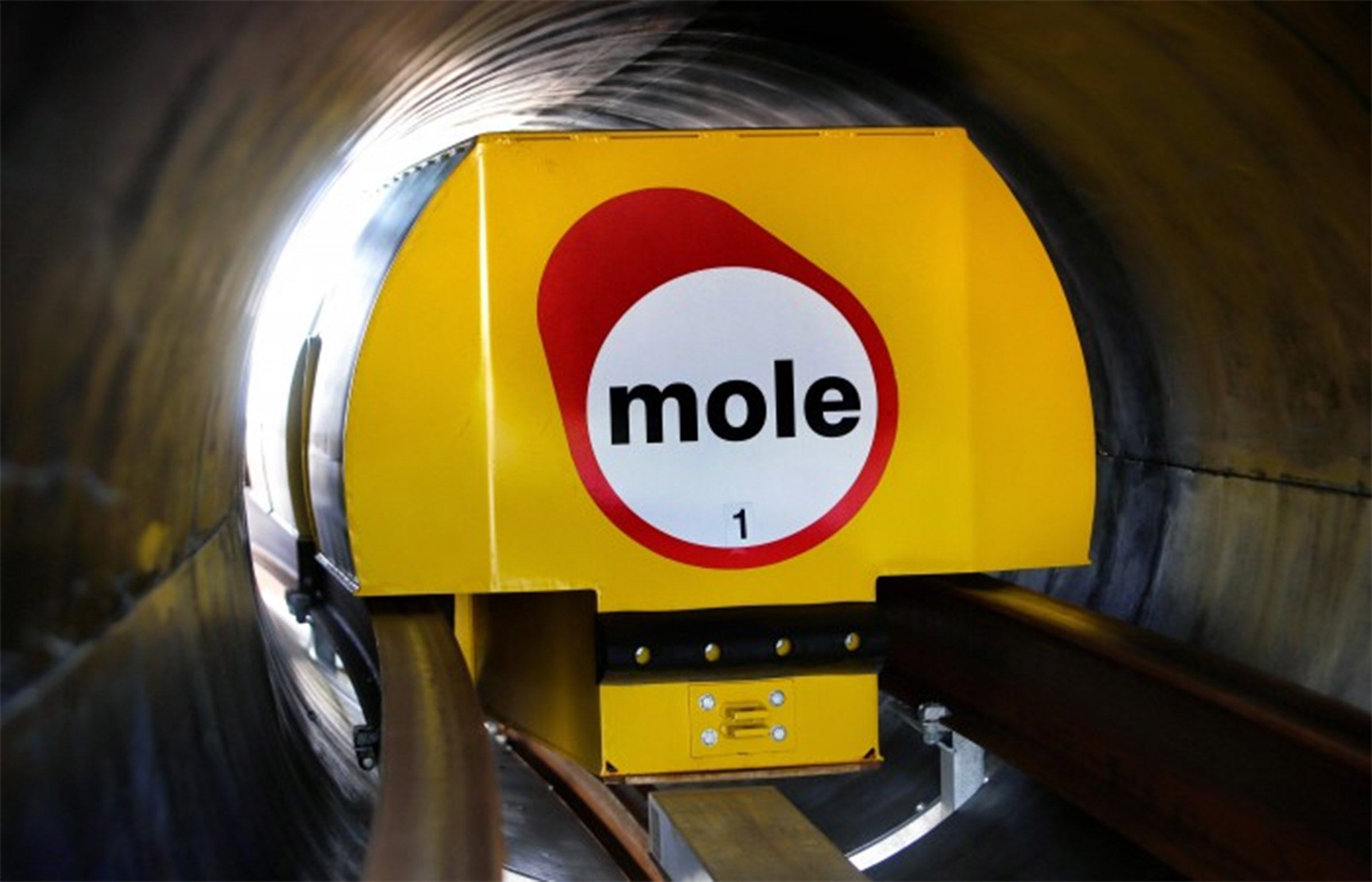 While companies such as Amazon are hoping to deliver parcels by air using drones, one British company is exploring the equally high-tech concept of using a vast underground network of pipes in a bid to bypass the UK's ever more congested roads.
The idea of underground freight deliveries using magnetic fields for propulsion may sound like something from a mediocre science fiction novel, but it is being taken seriously enough to be given development funds by the Department for the Environment, Food and Rural Affairs.
Cambridge-based Mole Solutions is looking at whether its new concept could be used in Northampton. If it decides it could, a small-scale scheme would be piloted in the area and within a few years the ground beneath the town could be criss-crossed with cargo travelling in capsules through subterranean pipelines.
The capsules would be powered by electricity, producing magnetic fields that propel them along the pipe.
"Clean water is taken into homes and dirty water is taken away and we never really see it, while huge amounts of oil and diesel are transported by pipes underground. Now we want to do something similar with freight, delivering goods to buildings and taking away waste," said Mole Solutions' head Roger Miles, a former supply chain analyst at Esso, who has spent much of his life analysing the relative merits of pipes, roads and boats.
"Congestion is a global issue and we could take a significant volume of traffic off the roads, not just in the UK but in countries like China and India. The bounds of this are limitless," Mr Miles added.
The technology could also be good for industry, reducing the time and money used distributing products around the country, Mr Miles added He is also in talks with other major centres of traffic congestion with a view to installing his technology there and says that, even if the Northampton project doesn't go ahead, there is no reason why the concept can't be used elsewhere in the UK or abroad.
Although the idea is a long way from fruition, Mr Miles has no shortage of support, suggesting those in the know believe it really could work.
The Northampton pilot is partly funded by the government while a host of companies have become involved in the projects. They include DHL, the logistics company, transport and property group Peel Holdings, and construction firm Laing O'Rourke.
Mr Miles, however, stresses he is a pragmatist. "Let's get the first system properly analysed, to assess the financial feasibility and the social impact. It's really hard to tell how long things will take – but the potential is huge," he said.
Mole's system relies on magnetic levitation – or Maglev – which is responsible for propelling the world's fastest train, the Shanghai Maglev train.
There are only a handful of Maglev trains in the world and they are distinguished by their lack of an engine. Instead, they are powered by a magnetic field created by electrified coils in a "guideway".
Mole is one of a number of startups given support by Transport Systems Catapult, a government-funded centre for innovation in transport.
Join our commenting forum
Join thought-provoking conversations, follow other Independent readers and see their replies