G7 Summit: Theresa May to ask world leaders to launch internet crackdown after Manchester attack
With many internet companies based in the US, the prime minister will need to rely on the support of Donald Trump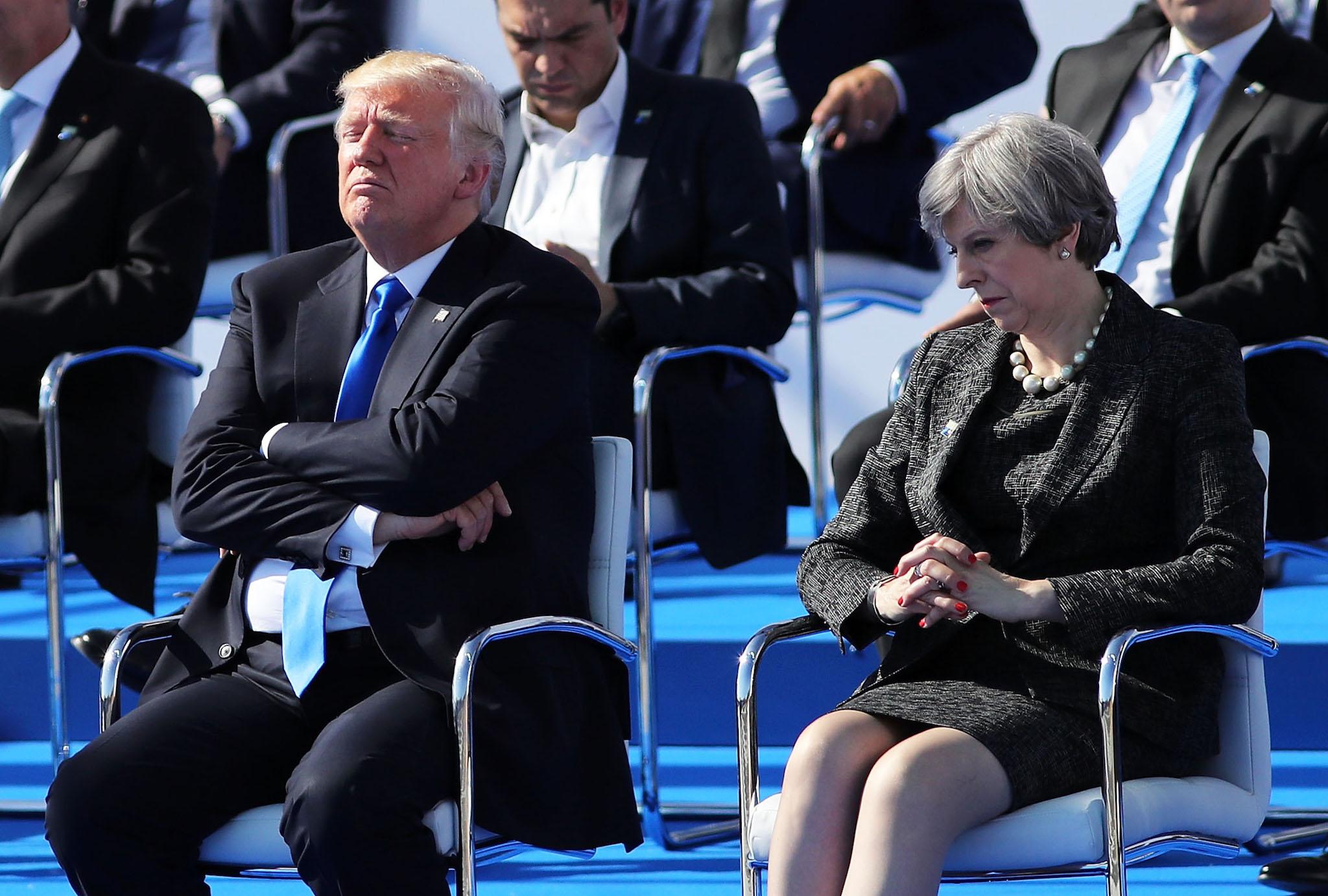 Theresa May is asking the world's biggest countries to launch a crackdown on social media in an attempt to stop terrorism.
The prime minister will ask governments to unite to regulate what tech companies like Google, Facebook and Twitter allow to be posted on their networks. By doing so, she will force them to remove "harmful" extremist content, she will suggest to G7 members at a meeting in Italy.
The warning comes amid increasing pressure on internet and technology companies from the government. The Conservatives have promised to impose new regulation on the internet if they win the next election, and have repeatedly stressed that they will weaken security so that they can read messages in a move they claim will help fight terrorism.
Manchester explosion in pictures
Show all 37
A senior Government official said she would be coming forward with a series of proposals for members to strengthen their hand by adopting a common approach to dealing with the industry.
While Mrs May will acknowledge the industry has been taking action to remove extremist content, she will say they have not gone far enough and need to do more.
She will argue that as Islamic State loses ground in its heartlands in Iraq and Syria, the threat from extremism is "evolving rather than disappearing", with the fight moving from "the battlefield to the internet".
"This sort of material being on the internet is obviously harmful. It has in the past been linked to acts of violence and the less of this material that is on the internet, that is clearly for the better," one official said.
The move reflects frustration among the security services at the way the internet continues to be used by violent jihadis to radicalise young people - and has been used as a recruitment tool by Islamic State to enlist them to join its ranks in Syria.
There are further concerns that detailed terror manuals - including instructions on how to build a homemade bomb - remain freely available online, even after the tech companies have been alerted to them.
A recent report by the Commons Home Affairs Committee warned that there was "a great deal of evidence" that these platforms were being used to spread "hate, abuse and extremism".
"That trend continues to grow at an alarming rate but it remains unchecked and, even where it is illegal, largely unpoliced. The evidence suggests that the problem is getting worse," it said.
The Prime Minister will say the industry has a "social responsibility" to take down harmful content and will call for the creation of an "international industry-led forum" to work through the issues.
Among the specific proposals, she will say companies should be encouraged to develop tools which automatically identify and remove harmful material based on what it contains and who posted it.
Mrs May will say companies need to block users who post extremist content and inform the relevant authorities when they identify harmful content so appropriate action can be taken.
She will also call for industry guidelines to be revised by the tech companies to make absolutely clear what constitutes harmful material, with those that fail to do so being held to account.
But with most of the companies based in the United States, it is unclear how far she will be able to enlist the support of President Donald Trump for her agenda.
The meeting in Taormina follows an intensely awkward Nato summit in Brussels on Thursday, when Mr Trump publicly berated those member states which failed to meet the alliance target of spending 2% of GDP on defence.
Mrs May has already made clear she intends to curtail her visit to the G7 in the wake of the Manchester attacks.
She is now expected to leave on Friday evening, missing the final day.
Additional reporting by Press Association
Join our commenting forum
Join thought-provoking conversations, follow other Independent readers and see their replies